Carolinas Bass Challenge – CBC –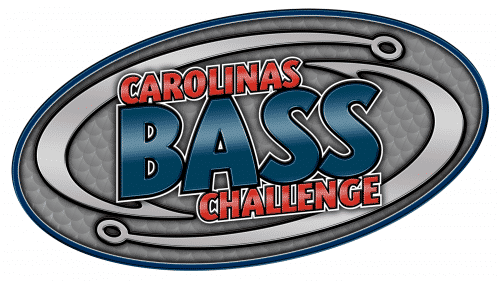 Contact: Brett Collins, Trail/Tournament Director
State: SC
2017 Rules
Updated 1/1/2017 (Changed to reflect 2017 Season)
1. MEMBERSHIP 
– Each angler entering a CBC Trail is required to pay a $50 membership fee*. * $50 Membership Fee Includes:
2017 Carolinas Bass Challenge Membership
Qualification Fee to participate in the New Bassmasters Team Championship ($10 value)
FREE Subscription to BASS Times Magazine ($12 value)
$97 Value for $50!!
2. PARTNERS 
– Teams may consist of two (2) anglers or a (1) single angler. At least 1 member must be 21 years of age. Any angler under the age of 18 must have the signature of a parent or legal guardian. Teams cannot split at any event and earn points for the original team. Each angler must possess a valid fishing licence. Anyone disqualified from a sanctioned event for blatant rule violations will not be allowed to enter a CBC event.
3. SUBS & ALTERNATES
 – A team may use a Sub or Alternate in one CBC Qualifier. Subs must have a paid 2017 CBC Membership to be eligible to fish.  Using a Sub in one qualifier will allow a team to earn points towards their season points total.  A tournament fished with a Sub will not count towards Classic qualification as a team must fish three qualifiers together for the team to be eligible to fish the Classic. NO SUBS WILL BE ALLOWED TO FISH IN THE CLASSIC.
4. CBC CLASSIC QUALIFICATION 
- For a team to become eligible to enter the 2017 CBC Classic, a team (2) must fish a total of 3 Qualifiers in that Division with their partner. Fishing single or using a sub will not count towards a teams (2) Classic qialification.  An angler my fish alone or with a sub (one time) for the sake of a team's season points total, but both partners must fish together in 3 Qualifiers for their team (2) to be eligible to enter the Classic.  Single anglers who have entered 3 Qualifiers are eligible to enter the Classic as a 1 man team.    If a Team(2) qualifies for the Championship by fishing 3 Qualifiers as a Team (2) and one member cannot attend the Classic, that member may fish the Classic as a solo angler.  If for whatever reason a partner misses 1 day of the Classic he can join his partner for the 2nd day or vice versa. A member of a qualified team can not partner with a member of another qualified team.
5. HOLE SITTING
 – A team having someone who is a competitor or non-competitor sitting on a location for the sole purpose of holding the location for the team will be disqualified. This rule violation will result in the competitors and non-competitors being disqualified from any and all future CBC events.
6. POINTS
 – 10 show-up points will be awarded at each Qualifier. 1st place will receive 300 points, 2nd place 299 points, 3rd place 298 points, etc. The last Qualifier of both CBC Divisions will be a double point event. Each Division point winning team will receive $1,000.00. Each 2nd place point team will receive $500.00. Each 3rd place point winning team will receive $250.00.
7. DEFINITION OF A PRO
 – Any bass angler who has entered more than one bass tournament that requires an entry fee greater than $2,500 in the immediatelty preceeding six months prior to the date of the CBC event being entered will not be allowed to enter. BFL, Coasta and BASS Weekend anglers will be allowed to enter any CBS event. BASS OPEN, FLW & BASS Co-anglers will be allowed to enter any CBC event.
8. GUIDE
 – Any angler that has guided for bass on tournament waters within 30 days of the official event for any method of compenstion will not be allowed to enter.
9. START TIME
 – The majority of CBC events will begin at safe daylight and end at 3:00 PM unless weather is a factor. There may be more than 1 flight. If there is an exception, the tournament hours infortmation will be posted on the CBC web site.
10. TROLLING OR LONG LINING 
– Trolling or Long Lining will not be allowed at any CBC event and will result in disqualfication. No live bait is allowed. All fish must be caught on rod/reel and artificial bait.
11. LIMITS
 – All CBC events have a 5 bass limit. Length limits will be determined by SC or NC DNR length rule in effect for the tournament lake. A four (4) ounce penalty will de deducted for each dead fish weighed. The four (4) ounce penalty will not be subtracted from a teams Big Fish but will be deducted from the teams total weight. A team bringing more than 5 bass to the scales will results in loss of the team's Big Fish. A team bringing a short fish to the scales will result in loss of the team's Big Fish. The decision to weigh a BF will be left entirely up to a team. A team must have a working livewell.
12. BLAST-OFF POSITIONS & FLIGHTS
 – A team's blast-off position will be determined by random draw and posted on the CBC webiste on the Thursday prior to each event.  Flight sizes and wiegh-in intervals will be announced prior to blast off at each tournament.  All Tournament Entries must be recieved by the Wednesday prior to each event. 
 No Entries will be accepted the morning of the Tournament.
13. OFF LIMITS
 –
13A 
– The off limit period for any CBC event will begin at 12:00 am the Monday before the event and last until blastoff for said event. No contestant may be on designated tournament waters for any reason during the official off limits period.
13B 
– 2017 CBC Classic will have a 2-day practice period consisting of Wednesday & Thursday before the Classic.
13C
 – The only areas of a lake that will be off limits are the areas designated by the state DNR and areas deemed by CBC to be off limits.
14. INFORMATION
 – No information may be purchased, bartered or solicited from any person who entered official tournament waters during the off limits periods for all CBC events.
15. CULL RULE
 – Cull when limit (5) is reached. Not culling will results in one (1) warning. Second violation will result in diqualfication,
16. TIES
 – In the event of a tie, the prize money will be added together and split 50-50 between the two teams who have tied.
17. LATE PENALTY
 – One (1) pound per minute will be deducted from a teams total weight for each minute the team is late. Returning to the ramp more than 15 minutes past the designated weigh-in time will result in disqualification.
18. POLYGRAPH
 – Winners and participants are subject to a polygraph exam at any CBC event. Any angler who has failed a polygraph exam in the past 15 years will not be allowed to enter a CBC event. Refusal to take a polygrpah for any reason will result in disqualification.
19. ALCOHOL, ILLEGAL DRUGS & FELONS
 – No alcohol or illegal drugs during tournament hours. Anyone who has been convicted of a felon will not be allowed to enter a CBC event.
20. WEATHER
 – In the event of heavy fog, lightning, heavy rain or any other weather related problems, the Director can postpone or cancel the tournament. This decision will be made by the CBC Director. Trailoring will not be allowed at any CBC event.
21. CELL PHONE
 – Cell phones may be used during tournament hours for family, business and emergency calls. No cell phone discussions pertaining to fishing during tournament hours.
22. PAYBACK & ENTRY FEES
 – Pre-paid entrys are non-refundable. ** The entry fee at all CBC events which will include Qualifiers and the Classic will be $200 per team. ** The CBC Trail will feature a 100% PLUS format! ** CBC Qualifiers will feature a 1st place guarantee of $8,000.00. ** $10,000 Skeeter/Yamaha Bonus - Paid in addition to 100% Payback!! ** $1,000 Big Fish award at each event. **1st place team at the 2017 CBC Classic will receive $50,000
23. $10,000 SKEETER/YAMAHA BONUS
 – An additional $10,000 Bonus will be paid to the Top Four Finishing Skeeter/Yamaha owners participating at ALL 2017 CBC events. The participants MUST be the registered owners of the boat and MUST be fishing the CBC event in their Skeeter/Yamaha boat packages to qualify for the $10,000 Bonus. Ownership WILL be verified at every event.
Skeeter Bonus Payout Will Be As Follows:
Highest Finishing Skeeter -                   $4,000
Second Highest Finishing Skeeter -     $3,000
Third Highest Finishing Skeeter -         $2,000
Fourth Highest Finishing Skeeter -      $1,000
24. LIFE JACKETS & KILL SWITCH
 – Each must be in use while big motor is in operation. Failure to comply will result in disqualification. Life vest must be Coast Guard approved. Excessive speed and reckless driving will result in disqualfication.
25. OVERPOWERING
 – Any boat equipped with a motor exceeding the Coast Guard approved rating for the boat will not be allowed for use in a CBC event. The decision will be determined by the Tournament Director.
26. GAS CAN & JUGS
 – No gas can be placed on the bank for use in a CBC event. Gas can not be brought to a team for the sole purpose of enabling the team to advance to other fishing areas and in order to travel back to the weigh in location. Gas may be obtained from a marina that is available to all participants.
27. ASSISTANCE (Break Down)
 – If a team recieves assistance from a competitor or noncompetitor, it must be brought to the Directors attention for approval. If possible, a phone call should be made to the Director to receive clearance for any help a team recieves during tournament hours. If a call cannot be made, the instance must be brought to the Directors attention before weigh-in. One team member can return to the weigh-in with the teams catch in another competitors boat or noncompetitors boat. A team member can exit the boat in case of the call of nature, emergency or paying for gas. A team member cannot exit the boat in order to advance the boat into a fishing area.
28. PROTESTS
 – All protests should be made to the CBC Director within 15 minutes after scales are closed. All decisions by the CBC Director are final. CBC reserves the right to refuse anyone a membership.
29. REFUNDS
 – There are No Refunds for tournament entry fees or membership fees.  In the event that you or your partner can not fish an event that you have already paid for, you will be allowed to "move" that entry fee to a later event 
IF
 the Tournament Committe is notified prior to the Wednesday pre-pay deadline before each event.  Once registration is closed for an event, the entry fee can not be moved or refunded as it WILL BE PAID OUT as a normal registration fee for said event.
Related Posts
---