Rules:
*Every Monday we will post 5 tournaments for the upcoming weekend.
*Enter what you think the winning weight for each event will be by 11:59 pm CST each Wednesday (this may change depending on the week's events).
*Closest weight without going over wins the point.
*Please pay attention to the length of the tournament as some may be single or multi-day events.
*Enter your guesses with your name and email.
.
*Tiebreaker for each guess will be determined by the time stamp of your entry that week.
*The Picker with the most points each month gets the trophy and other awesome prizes!
*Weekly leaders will be announced on the AC Insider Podcast on each Wednesday.
*One Entry per Person
*Get your picks in today
Grand Prize for September will be a Gift Card worth $250 for UA FISH Apparel!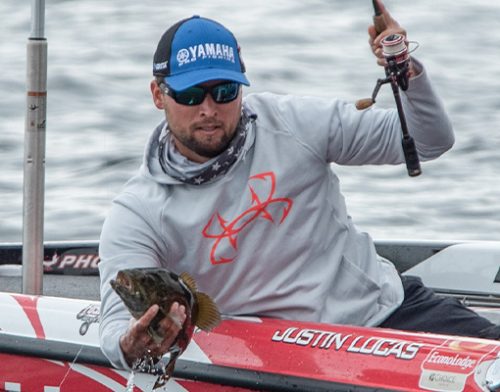 The same apparel Justin Lucas relies on to keep him on the water longer!
Monthly Winners!
| Month | Winner | Points | 2021 |
| --- | --- | --- | --- |
| February | Bert Seitz | 2 | Won Tie Breaker |
| March | Chris Pease | 3 | |
| April | Dale McCollum | 3 | |
| May | Wesley Sams | 2 | Won Tie Breaker |
| June | Stanley Carper | 2 | Won Tie Breaker |
| July | Brandon Black | 3 | |
| August | Mathew Sheppard | 2 | Won Tie Breaker |