"Taking my Talents to the Front of the Boat" – From Co to Pro – The Joel Willert Blog
Posted On December 27, 2018
---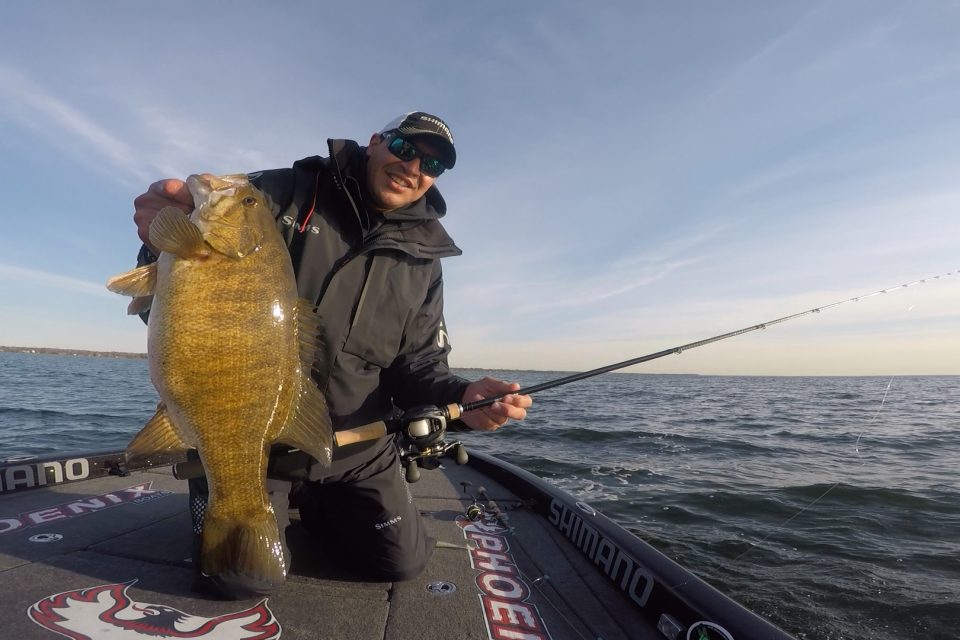 In the 2018 season, I fished all 7 events on the FLW Tour as a co-angler. My ultimate goal was to cash checks and try to finish the year in the top 10 co-angler of the year standings to qualify to fish the tour in 2019 as a pro. I didn't really know if I would have the funds to make the jump, but I was hoping to cash enough checks to help me make the move.
After the first couple tournaments, I cashed a couple checks that really helped get the ball rolling in the right direction.  The 5thplace finish in the third event at Lake Lanier really got the momentum going for me, and that lead to a win at Lake Cumberland. From Cumberland, I went down to Smith Lake and got back-to-back wins there.  After Smith Lake I found myself sitting first in points in the co-angler AOY with only two tournaments to go.  I felt like if I could just catch a few fish in the last two tournaments, I could stay inside my goal of the top ten and that would give me the chance to do what I felt was right for next year.  Kentucky Lake didn't go so well being the only tournament of the year where I didn't cash a check.  At the last event on Lake St. Clair I had a mediocre finish and cashed a check there. After it was all said and done, I ended up 3rdin the points for the year.
My decision to move to the font of the boat was made a little easier because FLW eliminated the co-angler for the 2019 season.  With the opportunity to go to the front and not really any other direction at this time, I figured what better time to go to the front and give it a shot rather than wait until next year.
I feel like spending time at the back of the boat as a co-angler helped prepare me to be a better fisherman at the front.  The biggest benefit has been the opportunity to see different bodies of water and learning to fish for different types of bass.  Just this past year, I saw a many different types of lakes and fish from the Florida largemouth to the Smith Lake spotted bass and those huge northern fisheries like Lake St. Clair.  It is obviously different than the lakes I am used to fishing up north in Minnesota.  Having the opportunity to see those different lakes and experience different types of fishing and really look at fishing as a business vs just going out fishing helped me to see how the other guys operate and treat it as a business. I learned a lot as a co-angler, and I am looking forward to putting what I learned to work next year.
During the off season I fished a few local tournaments with some success.  I also spent time at Mille Lacs going there almost every weekend trying to keep everything fresh for new year. There was a cold snap here earlier than normal this year that made it tough to be out fishing this fall.  Usually you can fish into the middle of November, but this year it ended a whole lot sooner.
Once the lakes pretty much froze up, I start packing the boat and going down to Kansas. My buddy bought a ranch down there, so I took my boat and camper down before winter set in while the roads were still good.  I wanted to get it out of the elements of Minnesota so I wouldn't have to drive it through all the salt once the season got closer. It sure is nice to have a buddy with a heated garage.
I didn't hunt Wisconsin this year for the first time since I was 12 years old.  When I took my boat down to Kansas, I spent about a week down there getting everything set up and ready to hunt. We spent some time hunting after Thanksgiving.  I left there and spent a few days on Rayburn. Since I've never been on Rayburn before I thought I would spend a little time there to get my bearing straight and see where I can run- I didn't necessary go to find fish.  My biggest fear is the wind down there, so I wanted to ride around just in case the wind was bad during practice and I wouldn't be able to run around and get a good look at the lake. I didn't want practice to be the first time I saw the lake.
In just a few short weeks the 2019 FLW tour will be starting, and I am really looking forward to getting off to a good start at the front of the boat. I will check back in soon with an update.
---