New Gill FG100 Pro Tournament 3 Layer Bibs ICAST 2020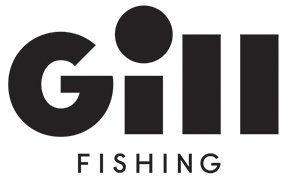 Buford, GA (July 1, 2020) – If clothes make the man, bibs make the angler. Yet, often lost in the development and hype of new raingear is a focus on the bibs; it's an afterthought. The jackets might be rife with features and flair while the bibs, are just bibs. Nothing extraordinary. No wonder they don't talk about them.
This is not the case with Gill's new FG100 Pro Tournament 3 Layer Bib, created not only as the perfect complement to a Gill jacket, but a brilliant, fishing-specific standalone to wear with about anything.
Standalone? Indeed. Believe it or not, fishing bibs can be more instrumental and functional than even your rain jacket. You don the jacket in rain and when cold winds howl, but store it otherwise. Bibs, on the other hand, deliver not only waterproofness and warmth, but provide a level of defense against lapping waves, livewell splashing, fish slime and the mustard oozing out of your sandwich. Take them off at the end of the day and your shirt, pants or shorts underneath are fully intact. But for a bib to serve this tall order, it must be designed as such.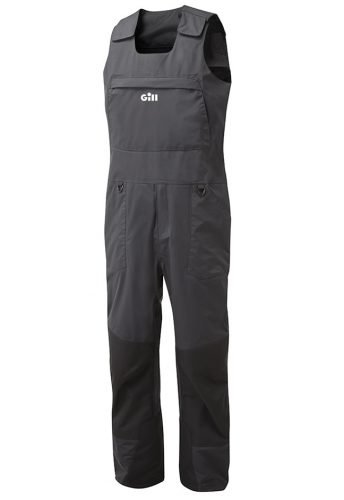 It's prudent to recognize, too, that the Pro Tournament 3 Layer Bib is a match made in heaven for Gill's FG100 Pro Tournament Jacket, which was introduced earlier this year. Prominent Gill pros are heralding its performance.
"I've worn everything out there and one rain suit that does it all and keeps me completely dry and comfy all season long is the FG100 Pro Tournament Jacket," said Major League Fishing's Fred Roumbanis.
Skylar Hamilton, a fixture in the B.A.S.S. Elite series, says, "The FG100 Pro Tournament Jacket is one of my all-season favorites, due to how lightweight the material is without sacrificing any durability or waterproof qualities. Equipped with the Vortex hood and the 3-layer system, this jacket meets and exceeds all my needs as a professional angler."
Now back to the bottoms… The first thing you'll notice about Gill's Pro Tournament 3 Layer Bib is the height. Too often fishing bibs barely reach the chest, and even then, straps slide uncomfortably off your shoulders and the bibs end up on your midriff by midday. Intelligently, Gill's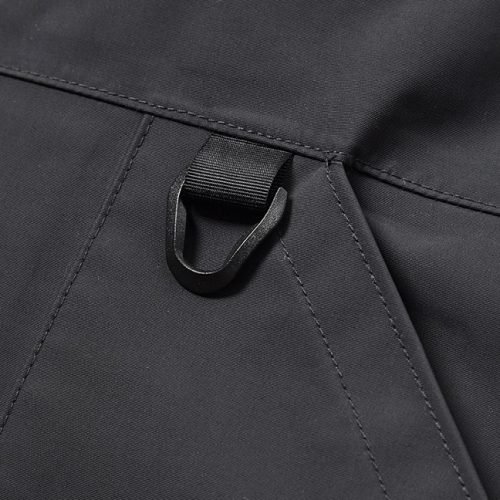 Pro Tournament 3 Layer Bibs rise above the chest, with a still spacious neck area, and are fortified on the shoulders with extra-wide, easily adjustable, buckle-free Velcro secures. No more flimsy straps slipping and sliding, or hard plastic buckles digging in.
Furthering the contoured fit is a sewn-in super-stretch waistband on the backside. Conforming to the hips, the band takes weight and pressure off the shoulders, eliminating the end-of-day fatigue common with other brands.
Moving down the legs, Gill specially cuts the fabric around the knees to fully articulate. In use, that means when sitting and kneeling, the greater material isn't stretched, not tugging on the chest and back or hiking the bottom cuffs. To that, the abrasion resistant knee panels guard against wear and tear.
Smartly, Gill's FG100 Pro Tournament 3 Layer Bibs feature full-length zippered legs for easy on and off. The zippers are covered with double storm flaps to keep the weather out, too.
Finishing at the bottom cuff, Gill includes wide and extremely secure adjustable ankle closures, accommodating everything from flip-flops to deck boots.
Exterior, fishing-specific amenities include a perfectly sized front pouch with storm closure, yielding plenty of space for essentials like line clippers and spool of leader line. Moreover, the storage pouch doubles as a hand warming muff; slide off-duty hands in for a quick warm-up between fish. Properly placed D-ring closures let you hang gear like troller remotes and fishing pliers for handy access. Finally, Gill's FG100 Pro Tournament 3 Layer Bib features a front fly with YKK Aquaguard zipper. Sweet relief…

With so many features and attributes, it'd be easy to look past Gill's 3 Layer technology – the true nexus of the bibs – but that would be an injustice.
"We've introduced a new three-layer all-in-one fabric system to sportfishing," says Matt Clark, Product Development Director, GILL. "The system features a durable outer face that can put up with abrasions, scuffs and being worn in some tough conditions. And water just beads and rolls off it.
"The inner layer features the waterproof, breathable technology – the barrier that stops water coming in from the outside, which is very important as it allows the fabric to breathe and transport moisture away from the skin. Breathability makes all the difference," Clark adds.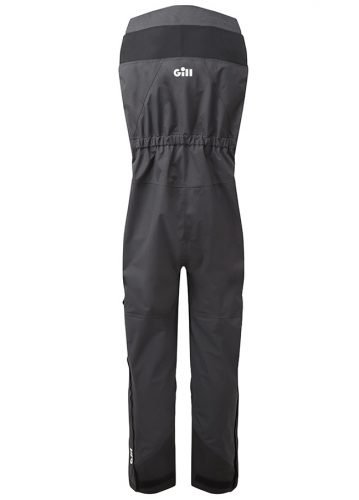 "Lastly, you have the all-important next-to-skin layer, a material that picks up moisture from the skin and starts the moisture transport process. It spreads moisture evenly across the fabric to dry much quicker."
Furthermore, the finish delivers extraordinary moisture repellency, stain resistance, stain release, oil resistance, odor resistance, wicking, faster drying time, colorfastness to crocking and abrasion resistance without changing the inherent comfort, hand feel, or breathability of the fabric.
The FG100 Pro Tournament 3 Layer Bib comes in a match-everything graphite color. Sizes range from XS to 4XL. MSRP is $349 USD. Available February 2021.
In an era when jackets and parkas seem to get all the glory, consider everything that makes Gill's new FG100 Pro Tournament 3 Layer Bib so special… then try a pair. You'll quickly realize it's a standout performer, worthy of its own narrative. In other words, we bet you'll tell your friends.
GILL FG100 Pro Tournament 3 Layer Bib
Technology:
Waterproof
Fully taped seams
Durable water repellent finish
3-layer fabric construction
Features/Benefits:
Unique side entry design
High-fit with super stretch comfort back panel and adjustable shoulders • Full length zippered legs protected by a double storm guard
External D-ring attachment point
Multiple pockets including zippered chest pocket with side entry, hand warmers and thigh pockets
Front fly with YKK Aquaguard zip
Performance cut with articulated knees
Abrasion resistant knee panels guard against wear and tear
Adjustable ankle closures
Fabric Composition:
Outer: 100% Nylon
Reinforcement: 100% Polyester