Gill's new Langland Technical Hoodie ICAST 2020
Not Just Another Fishing Hoodie
Gill's new Langland Technical Hoodie features exclusive, durable, plant-based Xpel®
Buford, GA (July 13, 2020) – A hoodie. They range from a glorified sweatshirt with screened logo to something an angler can't live without, wearing it until it's so ratty your friends call it out. So, what if there was a technically advanced fishing hoodie that felt like your new favorite, wore like a champ, and had all the features and technologies that a serious angler demands? Welcome Gill's new Langland Technical Hoodie.
From its miraculous Xpel® repellant to details like heat applied eyelets for the drawcord, the Langland Technical Hoodie considers everything.
Standing head and shoulders above the competition is Gill's exclusive Xpel outer fabric application. The plant-based treatment elevates an otherwise common lifestyle product into a serious technical fishing hoodie. Xpel adds durability and water-resistance, fully effective to 30 cycles through the washer, and continuing to be effective even at 50 washes. Can your hoodie do that?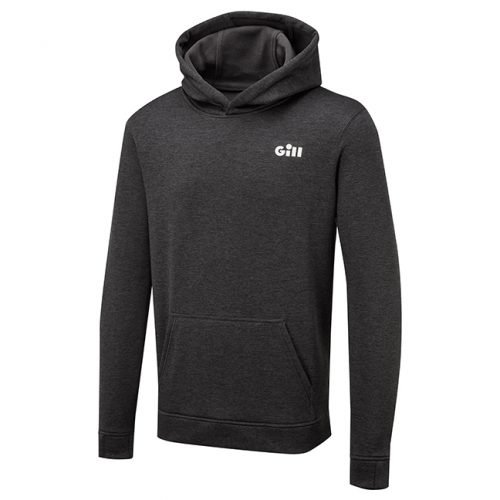 Xpel provides a robust stain resistant protection, too, rigorously tested in Gill's laboratory. A wide range of highly staining products were used during testing, ranging from food dye to heavy grease. Stains wash straight off the face of the fabric by simply pouring water over the area. Fish slime, blood and guts are no match for this technology.
Why a plant-based technology? Harmful chemicals that are detrimental to our environment and health are eliminated.
The fabric itself is 95% polyester and 5% elastane. The brushed back fleece not only provides a soft touch, but also a little stretch for comfort and the ability to maintain the original shape.
The first feature that stands out on the Langland Technical Hoodie is the hood itself. The adjustable hood's drawcords are positioned inside to be easily tucked away, not catching fishing line and everything else around the boat. And the drawcord's heat applied eyelets are durable and resist fraying.
You'll also notice the offset seams over the shoulders. This allows for greater freedom of movement and overall fit and comfort.
The front features a generously sized kangaroo pocket with a secured internal zipped pocket. Plenty of room to warm yourhands between bites, and a place to safely store essentials like keys and cash.
Rounding out the Langland Technical
Hoodie's brilliance are integrated thumb-loops in the cuffs. They help keep the sleeves in place while active. As well, the thumb-loops anchor the sleeves when you put on an extra outer layer.
The match-all Graphite colored Langland Technical Hoodie comes in sizes XS to 4XL. MSRP is $70 USD.
The era of the simple hoodie is over. Gill's stylish Langland Technical Hoodie will soon be your favorite, and for a very, very long time.