Whats on Your Fishing Wish List? There's Still Time!
Posted On December 13, 2017
---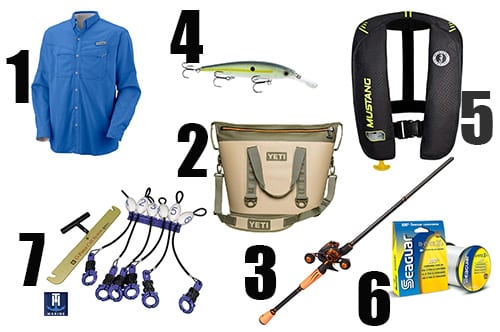 Fishermen can be some of the hardest people to buy for, at least that's what my wife tells me. She says she has no clue what I want for Christmas, so this year I wanted to make it a little easier on her and give her some options. I have listed my top 7 things a fisherman (including myself) might want for Christmas. I have also listed some items the fishermen might want to buy the fisherwoman in his life. You can get all these products and more at your local Sportsman's Warehouse or at www.sportsmanswarehouse.com.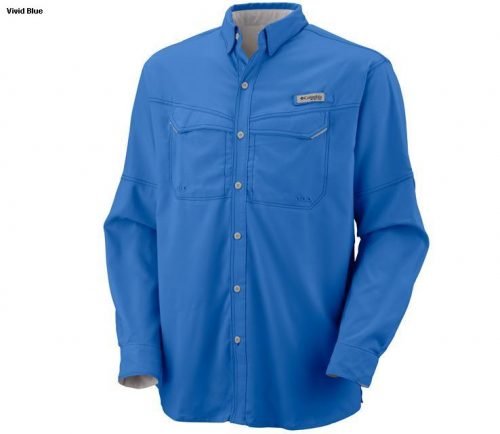 Columbia fishing shirts are a mainstay to my everyday wardrobe on and off the water. This shirt has clean lines and fewer pockets than your typical Columbia shirt, but still provides the maximum sun protection Columbia offers with their Omni- Shade UPF 40. Built-in venting makes for cool days on the water.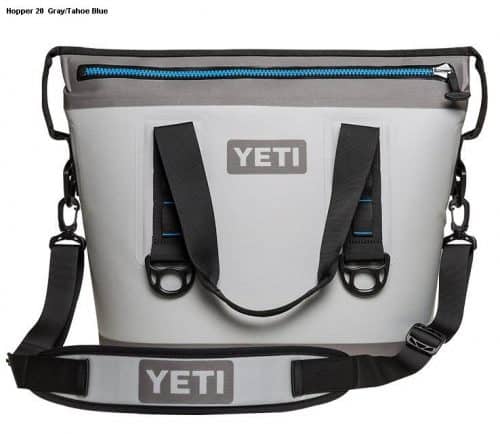 Every fishermen needs a good quality cooler. A bad day fishing only gets worse when the snacks melt and the drinks get hot.  The Yeti Hopper Two has been redesigned in a few places to make the cooler easier to carry and to load.  The DryHide Shell provides a waterproof and leak proof cooler. The space saving design of this cooler makes it perfect for the boat, campsite or tailgate.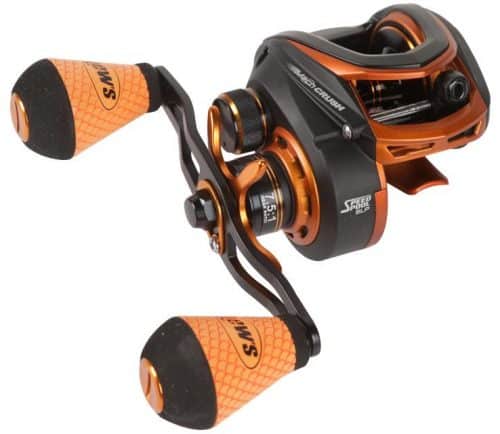 3. Lew's Mach Crush Speed Spool SLP Baitcast Combo $199.95
I first got my hands on the Lews Mach Crush Speed Spool at ICast earlier this year where it won Best in Show. This reel is the next step in the Mach I and Mach II lines. Many features are the same like the 10 bearing system, solid brass main gear and crank shaft, and aluminum anodized spool. However, Lew's has updated the drag system resulting in more power, the multi-system braking to fine tune the reel and the external lube port for easy maintenance. This reel, like the other Mach series reels, has great Winn advanced polymer Dri-Tac handle knobs.   The Rod Features IM8 Graphite blank, EVA Foam Handle and comes in a 7' MH.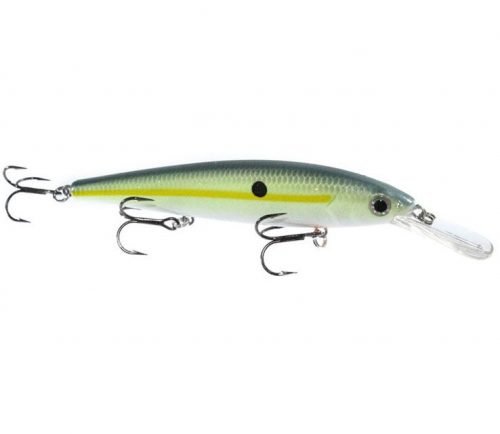 This time of year as the water starts to get cold, I begin to think about Jerkbait fishing. Yes, I already have a box full, but I still want more of these Strike King KVD Jerkbaits. This bait has really proven its value over the last couple seasons. You really can't beat the erratic action of this bait and the internal weight transfer system that makes for easy casting.  If you aren't careful, you just might cast all the line off your reel because it casts so far. If you're buying for me, you can stuff my stocking full of these baits.
 
Keeping safe on the water is a top priority so we can return to fish another day. During the past year, I read numerous stories of people who survived a boating accident because they were wearing their PFD. Mustang provides comfortable inflatables that can be worn all day long. Automatic inflation provides anglers great protection if they happen to fall in the water. This PDF will automatically self-right most wearers within seconds of entering the water. We all need to remember, it won't work if we don't wear it.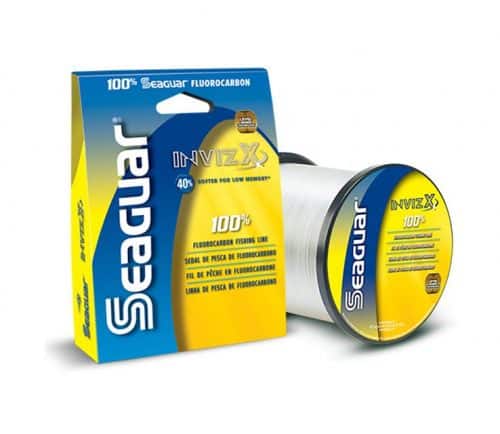 A good quality fishing line can help turn fishing into catching. Fluorocarbon line provides great sensitivity and a low stretch for a strong hook set and knot strength. Seaguar says this Fluorocarbon is "a soft, supple and more castable line." This line can be use in various bait presentations and on spinning or bait casting reels.
 
This is the year I need to upgrade my culling system. T-H Marine has developed a system that is safe on the fish. Anglers no longer will need to punch a hole in the fish to secure a cull tag. The Conservation Cull System features a strong plastic clip that holds to the lip of the fish without punching a hole in the mouth. This system also includes an aluminum balance beam to make culling the small fish easier while the cull tag is still attached to the fish.
Women's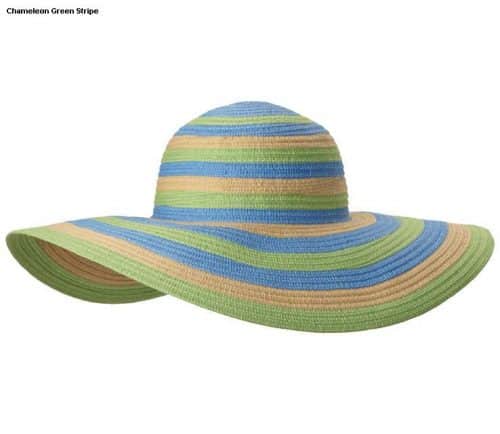 1. Columbia Women's Sun Ridge II Hat Sale: $28.97  Reg: $38.00
While at the lake, beach or on the boat a stylish hat is a must. This Columbia Women's Sun Ridge II hat provides great UPF 30 protection from the sun without compromising style.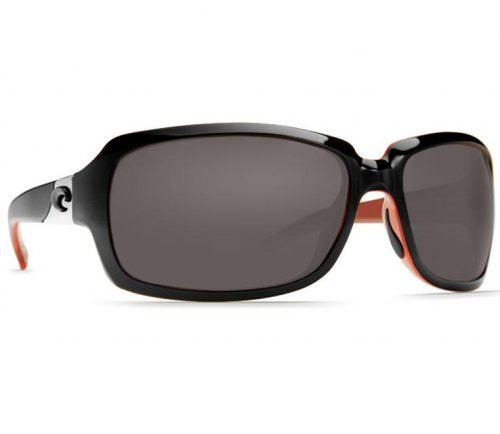 Costa Isabela Polarized 580 Sunglasses 169.00
Recently my wife was on the water with me, and she forgot her sunglasses. Thankfully for her, I am a collector of sunglasses, so I shared a pair of my Costas with her. She immediately commented about how much better she could see wearing these glasses. She liked them so much that, I didn't get them back until I purchased her a pair for her birthday. Costa has some great styles made just for women like these Isabela frames in 580 glass.  Ladies don't have to wear men's frames to have a great quality sunglasses.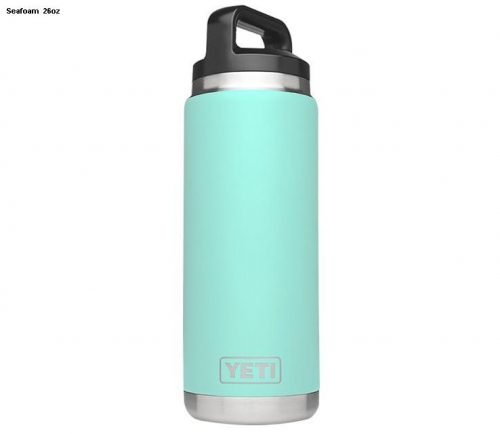 If the female in your life likes to drink coffee or even cold water, the Yeti Ramble bottle keeps coffee hot and cold beverages cold. They even offer a variety of lids that can be used with these bottles including a straw or chug cap. These bottles would make great stocking stuffers for the ladies in your life.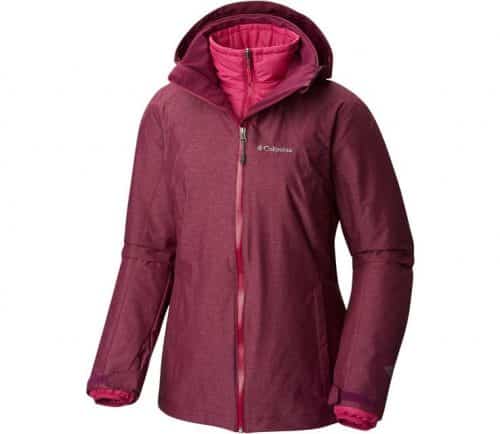 The weather where I live can change day to day. From hot and rainy to cold and sleeting. The girls in my family always have a jacket close. This Columbia jacket is three jackets in one providing protection from the rain as well as warmth in the winter when using the zip in liner.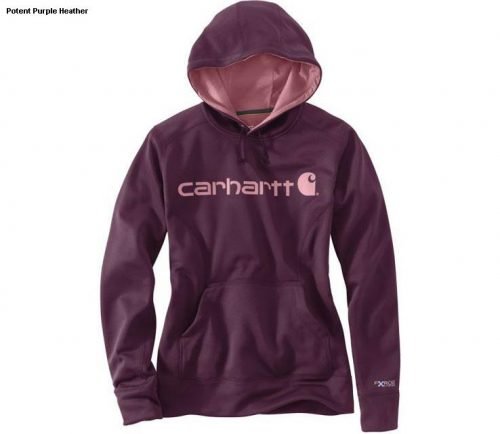 Some people are just hard to shop for and you almost can't go wrong with a hoodie. My wife and daughters have lots of hoodies and this Carhartt hoodie is one of their favorites. This hoodie features Cocona® and FastDry® technology that makes this the fastest-drying gear that Carhartt offers.
So if your still looking for that perfect gift for your significant other, Dad, Mom, Bother 0r Sister then you need to check out Sportsman's Warehouse, They got you covered!
---