Travel Tuesday – Is It Safe to Take a Fishing Trip to Panama?
By Hanna Robbins – Half Past First Cast
You're considering a trip to Panama. Before putting down your deposit, you probably want to know "Is it safe?"  That's almost always the first question I get when I speak to people about traveling to Panama to fish at one of our most favorite resorts, Sport Fish Panama Island Lodge.
Look it up on any travel site and you'll see that Panama City is considered one of the safest countries in the region. In fact, the UK's travel advice page states that most visits to Panama are "trouble-free."
The country has a low crime rate and strong economy, but you still need to be careful to avoid trouble. Make sure that you always have ID, as it is legally required and when paying with US currency in denominations larger than $20 you may be asked to show it and sign a register. Some places won't even take anything over a twenty, so bring a credit card, one that doesn't charge foreign fees. Counterfeit money is an issue in this country. Wear a money belt to avoid the infrequent pickpockets.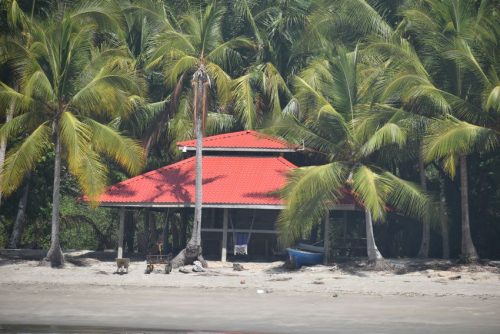 Now for the good news: Unlike some other countries in Central America it is safe to drink the tap water. SFPIL has nearly unlimited bottled water, but we brush our teeth from the sink. Same with the Hilton in Panama City, where we overnight on the way to the lodge.
Ladies may have particular concerns. We're just as strong as the men, but we may be targeted. I would have no problem walking in Panama City, and certainly no issues at the lodge, but if you have concerns take measures to avoid bringing attention to yourself. Don't wear expensive jewelry, clothing or anything that would make you stand out. No matter what, stay alert of your surroundings and stay exclusively in populated areas of town.
Panama City reminds me of a little Miami, Florida (yet, probably safer) – big buildings, cosmopolitan people, an overall happy vibe.
Now that I have taken the first steps to put your mind at ease, let's talk about what makes the Half Past First Cast trip to Panama especially safe and simple.
Go For the All-Inclusive Panama Fishing Package
The lodge's "Premium Package" includes pick up and drop off at the David Airport – basically you are on your own from YOUR HOME to the DAVID AIRPORT. That means you have to:
Get through the large airport
Transit customs and immigration
Work out in-city transportation
Book an overnight stay
Purchase domestic airline tickets from Panama City to David
If anything goes wrong, you need to solve it on your own.
By contrast, for a relatively small amount extra, the "VIP Package" covers everything once you land at the Panama City, Panama Airport.
Diplomat service at Tocumen International Airport by English speaking agents. They meet you at the gate, take you through immigration and customs and help with your baggage
If you arrive shortly before some of your group, they'll plant you in a private lounge with a drink and take care of the details for you
Transfers from the Tocumen International Airport, by English speaking drivers, to the 4-star Hilton Panama for your overnight stay
There is an "on-call" personal travel agent to assist you if you have any issues our want assistance with dinner reservations or any other tours
Transfers back to the airport for the domestic flight to/from David Airport and the drivers make sure everything is on time and you get to your flight before leaving the airport
Upon arrival at the David Airport — A SFPIL representative meets you right outside the airport door and takes you to the marina to get aboard the boats that take you to your final destination, the lodge on Isla Paridas.
Several Tripadvisor write ups stated that the Panama City, Panama (PTY) airport is huge and you could walk forever to find immigration, customs and baggage claim. You might as well pay a little more and play it safe and treat yourself.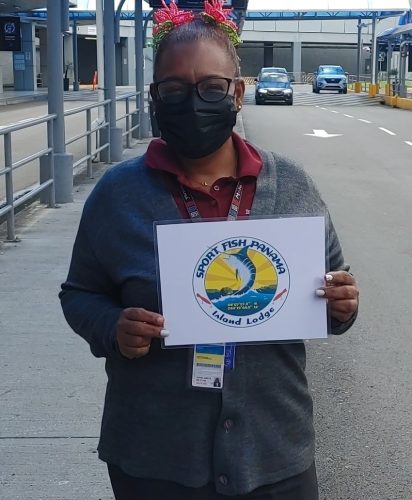 Public transportation, including Uber, is reasonably cheap but since you are in a foreign country it may be worth a little more to take the known route and car service that can be arranged by the SFPIL advisor.
Forget something? There is a pharmacy walking distance (5 min) from the Hilton hotel and it's "very very safe" – per Tripadvisor testimonials.
On our first trip, Pete and I had an afternoon in a new city and weren't going to sit in the hotel room so we decided to walk, explore and observe. We found a little league baseball game going on in the center of town, people were friendly when passing by and there was even a dog park with agility equipment and the convenience stores were equivalent to the 7-Elevens we have on every corner in the US. Panama City feels like home.
No country, city, or state is completely protected from crime and each and every one of us should take precautions wherever we travel, including to the grocery store.
Pete isn't going to take me to unsafe places. If something happened who would take care of Rooster? Take that as our endorsement of Panama as a primary place for even skittish travelers.
If you'd like to join us on our next hosted trip to Sport Fish Panama Island Lodge in May of 2024, please email me as soon as possible. I can also get you set up with a trip at any other time there is availability.