Travel Tuesday – Get Your Ducks In A Row Before A Fishing Trip
By: Hanna Robbins – Half Past First Cast
After a week of world-class fishing at Anglers Inn El Salto, you might expect that my first blog back would be all about the trip. but for now I'm going to head back to BEFORE the trip even started to help you plan for your next trip.
If you don't plan properly, you'll never be able to fully enjoy your time away. I'm a list-maker, even when we go away for just a short weekend, but on longer trips it's even more important to cover everything. I use a list so nothing gets forgotten.
Number one, at the top of our list, is to make sure your dogsitter is available at the time you will be away. Don't assume. You don't want to be scrambling for a place at the last minute. You don't want to worry about the quality of the care that your baby is getting. Pete and I don't have kids, so our Australian Shepherd Rooster is our child, and I worry about him constantly.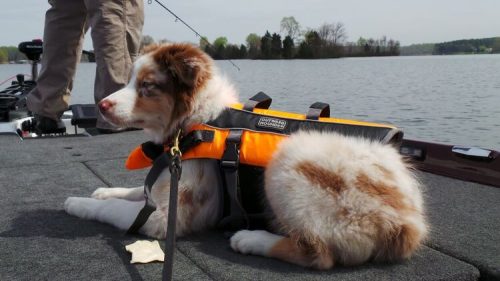 Not just anyone will do, either. When my prior Aussie Riley was diagnosed with cancer, we still had to make some short trips. I wanted to know that she'd be comfortable, and that if a situation arose the sitter would know what to do.
It's probably a high-stress moment for your dog, too. If Rooster sees us packing our suitcases he tends to get jittery and occasionally misbehaves.
Here's one sign that things are good — Make sure when you get to your sitter's house or facility that your dog can't wait to go inside. The minute there is any hesitation you should think twice and find another provider.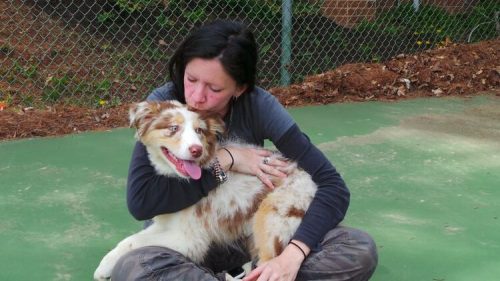 The only reason we feel safe and sound when we vacation is because of our "Aussie Whisperer," Kristina Shaw Whetzel. The minute we get off the highway, still two miles way from her home, Rooster whines. He knows where he's headed and can't wait to see his friends and the "camp director." He's excited to play with his "pack." We open the gate of the SUV and Rooster never looks back. It's actually a bittersweet moment for me. I want him to be at least a little bit sad that we're going away.
While a responsible dogsitter is the most important factor, it's even better if you can get someone who is familiar with the specific health and behavioral quirks of your breed. I'm not sure how many Aussies Kristina has, but it's probably at least eight, and she knows how they play, how they interact, and why they do certain things.
Kristina, you are our godsend and have become a true friend, THANK YOU. Without you our vacations would be a lot more stressful and less enjoyable, even though you may be thousands of miles away.
Other list items:
Stop your mail from being delivered (usps.com/manage/hold-mail.htm)
Call the number on the back of your credit card and make sure they know the dates and places you will be vacationing so no charges get declined or fraud alerts raised.
Contact your home alarm system, if applicable. Let them know the timeframe of your trip and your emergency contacts
Figure out which lights, inside and outside, you should keep on to make it look like you are home (change the light bulbs if you haven't in a while to make sure they don't go out)
Position the cars in the driveway to make it look like you aren't away
Regulate the inside temperature for the time of year you are away. Make sure if you live in a cold environment and will be away not to set the temp too low or the pipes may freeze. Keep the cabinet doors open on all cabinets on outside walls. Perhaps make the faucet have a small drip so there is constant water flow.
Don't wait for the last minute to set up a ride to the airport, bus depot or train station prior to the day you leave. Check on that ride to make sure it will show up. During our recent trip, I had a problem with my Uber app that required some quick thinking. And if you are a tightwad like me, look for coupons for that ride.
We will assume you are taking your kids with you on all your vacations, if not make sure Grandma and Grandpa spoil them silly.
Even with all these items crossed off you list you can still end up with some issues. We came home from Mexico one year to find out that our freezer had crapped out. We entered a stinky house and we lost the remainder of our sockeye and king salmon we caught, processed and brought home with us from Alaska – nearly 50 pounds.
That's ok, it just means that we will had to go back to Alaska – and start the travel prep process all over again
Safe travels made easy, that's why you travel with Half Past First Cast.