TH MARINES JEFF HUNTLEY TO RECEIVE "LEGENDS OF THE OUTDOORS" NATIONAL HALL OF FAME LEGACY AWARD
Posted On August 25, 2017
---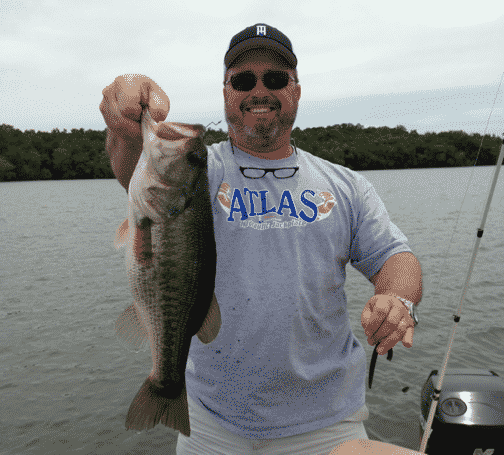 Springville, TN – August 25, 2017 – Founder of the "Legends of the Outdoors" National Hall of Fame, Garry Mason, has released the recipient of the 2017 Legacy Award. T-H Marine President and CEO, Jeff Huntley will be presented this prestigious award at this year's Annual Hall of Fame Induction and Awards Banquet.

Also at this event, the 2017 American Outdoor Sportsman of the Year Award will be presented to John Miles, a nationally known rod builder of over 50 years and outdoor radio and television personality, Joey Monteleone will receive The Tennessee Outdoorsman of the Year Award.

In honor of Hall of Fame member Wade Bourne, the "Legends of the Outdoors" team has announced a brand new award for the Wade Bourne Outdoor Communicator of the Year. This award will be received by Larry Rea, editor of Mid-South Hunting and Fishing News and longtime outdoor sports writer for the Memphis Commercial Appeal.

This year's event will once again be held aboard one of the largest paddlewheel showboats in the country – the General Jackson Showboat/Music City Queen in Nashville, TN on Saturday, August 26th dockside along the Cumberland River. Boarding begins at 9:00am and will be followed by the banquet and induction/award ceremony at 10:00am.

The 2017 "Legends of the Outdoors" Inductees are as follows: Dave Precht – outdoor writer and editor of Bassmaster Magazine; Morris Sheehan – President, American Bass Anglers, Inc.; Lisa Snuggs – SEOPA Executive Director, & OJEFA CEO; Walter Parrott – champion turkey caller & hunter; Guy Eaker Sr. – professional angler; Jerry Antley – founder of Cedar Hill game calls; Bob Foulkrod – renowned sportsman, writer and television personality; and Steve Price – outdoor writer and photographer, and our Guest Speaker this year will be Jimmy Sites, contributor to the "Sportsmen's Bible", outdoors advocate, and host of "Spiritual Outdoor Adventures".

Other awards and recipients this year are: The American Outdoor Organization of the Year – National Wild Turkey Federation; The Ray Scott American Trailblazer Award to Harold Knight and David Hale for their "trailblazing" of game calls, the Outdoor Manufacturing Excellence Award – Fishing – to Strike King Lures due to their longevity and consistency in the fishing field, the Outdoor Manufacturing Excellence Award – Hunting – to O.F. Mossberg and Sons, Inc., manufacturer of quality firearm products.

The event is open to the public. Sponsorship information and individual ticket reservations may be obtained through the "Legends of the Outdoors" website at www.legendsoftheoutdoors.com, or by calling 731-693-7770.
---