Tackle for Texas – Bid on Fishing trips with Hackney, Zona & Palaniuk
Posted On September 6, 2017
---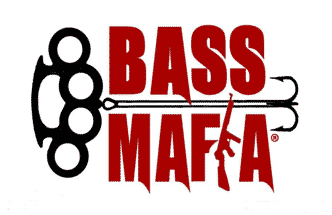 Provided by Mafia Outdoors
Russellville, Ar. (Sept 1, 2017) – One of the driving tenants of the Mafia Outdoors brand has always been "family". From the employees, to the pro staff to the customers, family values have always been at the forefront, and always will be. One thing family does is come together to help each other in times of trials and needs. It is this value system that has birthed an idea to help our fellow countrymen and family in the Houston, Texas area. Their homes and lives may have been ravaged by Hurricane Harvey, but if we come together as family, and each do our part, we can help to restore and rebuild the area and its people. Mafia Outdoors, in conjunction with some of our pros and industry partners, will host an event called "Tackle for Texas".
"We want to use our platform in the fishing industry to support our fellow anglers and Americans that have been affected by the hurricane. Greg Hackney, Mark Zona and Brandon Palaniuk and possibly a few other top-level touring anglers will auction off a fishing trip with each angler and 100% of the proceeds will go towards the relief efforts in South Texas", says Mafia Outdoors CEO Bart Langley. "We have been hard at work lining up anglers, and other industry partners to make this a unique, one-in-a-lifetime event that will be worth a lot of money to serious fans of bass fishing. The more the trips bring, the more we can affect change for our brothers and sisters who need our help".
"We are providing lodging, Bass Mafia product and hosting an exclusive private cookout for the high bidders. We have commitments from popular brands within the fishing industry, such as Strike King and several others, to partner with us and provide product and help with this event", adds Jeremy Starks, VP of Sales and Marketing at Mafia Outdoors. "The fishing community is a pretty tight-knit fraternity when it comes to making things happen for the right reasons. If we all pool our resources, we can impact the lives of our family and neighbors who are dealing with this catastrophe" Starks concludes.
Keep an eye on Bass Mafia's Facebook page for more information, updated happenings and to bid, or donate on "Tackle for Texas". This is a rapidly evolving event and information will be posted as soon as it is available.
---