Strike King Launches Two New Worms the Put More Fish in the Boat in 2022
Columbia, S.C. – July 20, 2022 –Never satisfied with last year's success, Strike King hits the new year with two exciting additions to their legendary worm line up.  Introducing the Filler Worm and the Zeus Worm.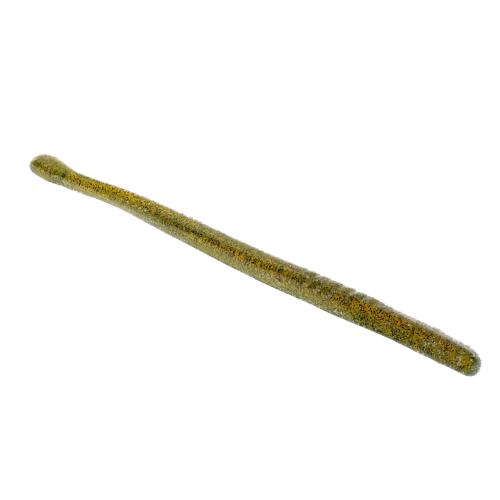 First on the list, the next generation of finesse fishing has arrived.  The team at Strike King is pleased to introduce the new Filler Worm, the soft plastic drop shot worm finesse fans have been asking for.  Working with Strike King Pro and finesse legend Mark Zona, Strike King has crafted the Filler Worm with an extra wide, extra durable head, for withstanding hard fishing and multiple catches without tearing.  "No more losing a worm after one solid hookset," offered the Michigan pro.   "With the Filler Worm's wide noggin, Strike King has managed to really impact the strength and integrity of the plastic, a feature that tournament competitors will appreciate."
A key feature of the Filler Worm is the Open Pour Technology that allows Strike King to develop realistic color patterns for a unique display.  With Open Pour Technology, the Filler Worm offers 15 striking, vibrant blends that mimic forage and entice fish.  For fishing in clear water, Zona favors Watermelon Red Flake and Green Pumpkin for the most natural presentation, while in stained water he often switches to Morning Dawn or Firecrawler for greater visibility.
Strike King's enhanced pouring techniques also add additional fishing benefits for finicky fish and lethargic bites.  Zona explains: "Open Pour Technology allows us to insert a layer of salt-impregnated plastic along the base of the Filler Worm to keep it in an upright position on a drop shot rig. This gives the Filler Worm a lifelike presentation and offers a little extra flavor to keep a fish holding on."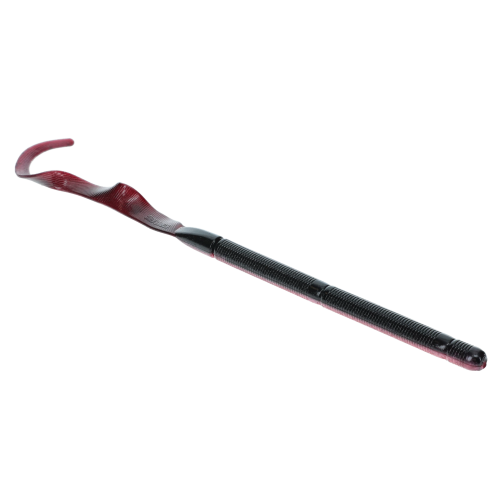 Next on the 2022 line-up, Strike King is pleased to introduce what is sure to become a must-have for ledge fishermen and deep structure enthusiasts, the Zeus Worm.  Ready for a battle, the Zeus Worm hits the ledges with 9.5-inches of fury and enough girth to make quite a scene in heavy cover.  The key feature of the big worm is the ribbon tail design, emitting a powerful action that is truly hard to ignore.  This worm is designed to excel on deep underwater ledges when you often need a bigger profile to get fish to react.
The Zeus pairs great with a 4/0 and 5/0 hook and excels at Carolina Rigging and Texas Rigging.  This worm fits perfectly on the business end of the Mag Jig Head, with its free-swinging Owner Twistlock, allowing the giant worm to give off plenty of life-like action.
For anglers who fish bigger profile worms but need to downsize a notch or two, the Zeus is marked off to be easily paired down to a 7-inch worm.  This gives anglers the option of offering a slightly shorter worm with the same great action as the bait has out-of-the-package.  Like a number of worms in the Strike King line-up, the Zeus Worm is engineered with the premium Perfect Plastics system, offering exceptional, striking color blends and the famous Strike King coffee scent that keeps fish holding on. With 12 colors to choose from and a MSRP of $6.99 you probably all of them!
Whether you are power fishing for aggressive feeders or finessing to coax a bite, Strike King has you covered.  When you hit the water in 2022, make sure you have the new Strike King Filler and the Zeus Worm tied on.