Rose Leads Day 1 of Bass Pro Shops Bassmaster Opens Championship on Table Rock Lake
Posted On October 19, 2018
---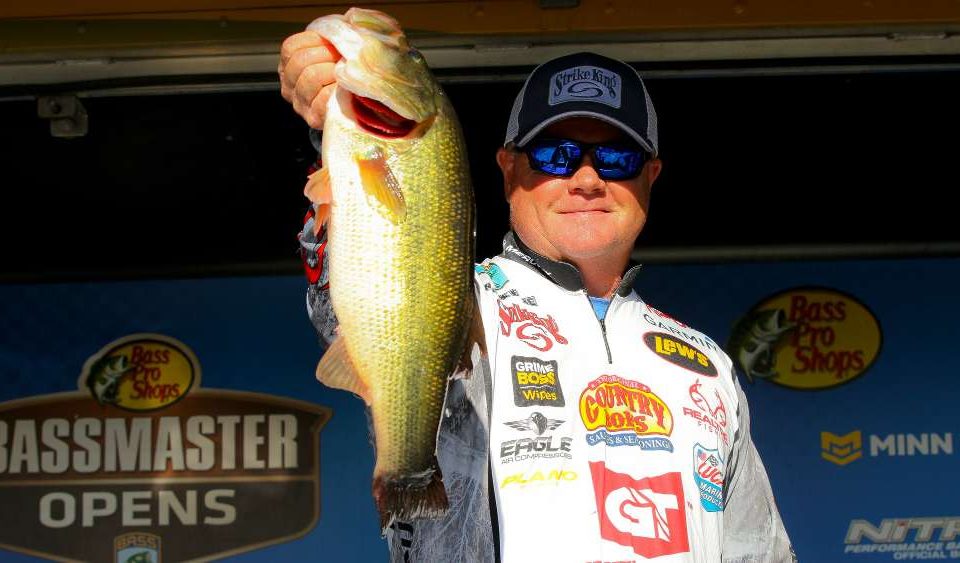 Mark Rose is fishing by the seat of his pants and that approach is paying off for him so far as he holds the early lead by a half-pound at the Bass Pro Shops Bassmaster Opens Championship on Table Rock Lake.
Rose has 15 pounds, 9 ounces.
Caleb Sumrall has 15-1. Tyler Rivet is 3rd with 14-6. Jared Lintner is 4th with 12-14. Ed Loughran III holds the 5th spot with 12-12.
The typical fall migration of shad, and therefore, bass, is taking place. That means the fish may move shallower every day, perhaps inundating the back ends of creeks before the event is over.
Rose says things change rapidly on Ozarks lakes and he intentionally skipped the scouting period prior to the championship. He is relying on his instincts and fishing the moment. He caught fish as deep as 35 feet and as shallow as the bank.
In spite of his Day 1 success, Rose plans to completely change up his game plan on Friday as the forecast calls for rain and cooler temps – the opposite of what happened Thursday.
The old saying goes, "make hay while the sun is shining". The top anglers Thursday bucked that advice, covering water and catching bass best during brief periods of cloud cover. Friday's weather bodes well for some bass snatchin' action.
Stay tuned!
---