Ranger Boats Continues Partnership with the Cabela's Collegiate Bass Fishing Series for the 2018 Season
Posted On August 21, 2017
---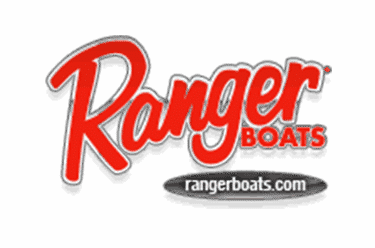 SAN ANTONIO, Texas (August 21, 2017)
– Ranger Boats and the Association of Collegiate Anglers have renewed their long-standing partnership of the 2018 Cabela's Collegiate Bass Fishing Series. As part of the relationship Ranger Boats will continue to reach collegiate anglers throughout the nation through the series with the one of a kind Ranger Cup University program.
"The partnership with the Cabela's Collegiate Bass Fishing Series is special for us," said Ranger Boats Marketing Director Matt Raynor. "It's an opportunity to connect with the next generation of anglers and continue to help grow the sport.  We're particularly excited about the upcoming season, which happens to coincide with Ranger's 50th Anniversary, and highlighting a heritage that was built on the support of tournament fishing." 
Modeled after the most lucrative contingency reward program in the fishing industry, Ranger Cup University is the only program of its kind designed exclusively for collegiate anglers and is open to those competing in Cabela's Collegiate Bass Fishing Series events throughout 2018. Regardless of which boat brand they own, collegiate anglers in compliance with the guidelines and free registration can earn merchandise, prizes, as well as a once-in-a-lifetime fishing opportunity by qualifying for the Ranger Cup University Team Challenge held each Fall. Collegiate Anglers need to register for the program each year, regardless of past participation.  Registration is completely free of charge and includes payout opportunities at each of the 2018 Cabela's Collegiate Bass Fishing Series events.
"Ranger Boats' support of bass fishing has always been legendary when you look at the history of our sport.  It only goes without saying that their legacy in college fishing is also historical as they're one of only a handful of companies that were involved in the early growth of college bass fishing.  It continues to be an honor to call them our partners in the Cabela's Collegiate Bass Fishing Series and the Ranger Cup University is one the top prize programs in all of college fishing,"   said Wade Middleton, President of CarecoTV, and Director of the Cabela's Collegiate Bass Fishing Series. 
For more information on Ranger Cup University, including program guidelines, go online to Ranger Cup University. Registration for the 2018 season should be available December 1, 2017.  For more information on Ranger Boats, visit www.RangerBoats.com.
About Ranger Boats
Headquartered in Flippin, Ark., Ranger Boats is the nation's premier manufacturer of legendary fiberglass and aluminum fishing boats, which include series of bass, multi-species, fish 'n play, waterfowl utility and saltwater boats. Founded in 1968 by Forrest L. Wood, Ranger Boats continues its commitment to building the highest-quality, strongest-performing boats on the water.
---