Palaniuk Won the Trophy, and Ehrler Won a Tundra
---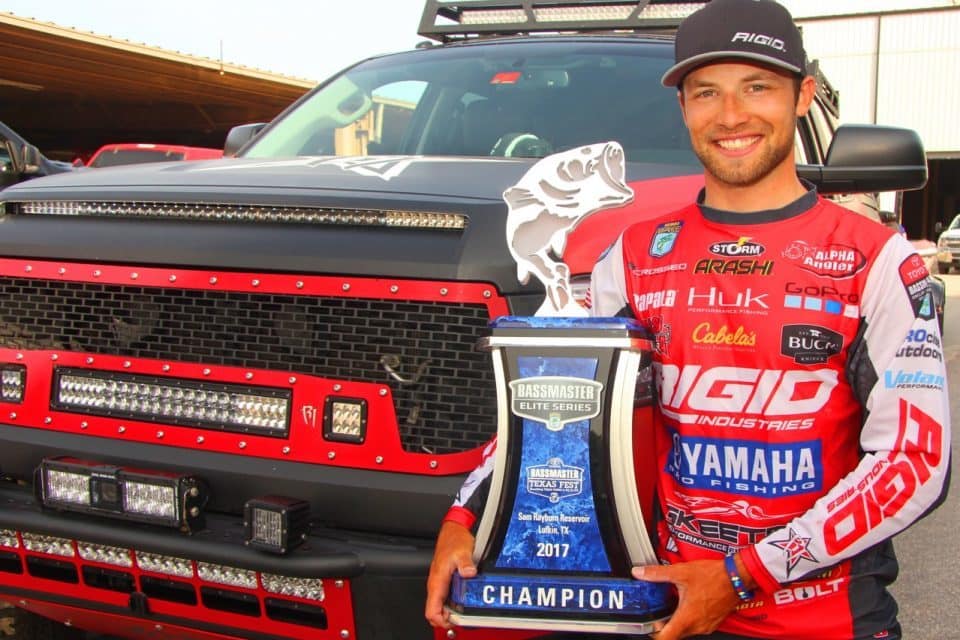 By Alan McGuckin – Dynamic Sponsorships
Brandon Palaniuk and Brent Ehrler were both winners Sunday at the Toyota Bassmaster Texas Fest benefiting Texas Parks and Wildlife Department.
Palaniuk, who launched his pro career in part by saving money on hotel fees and sleeping in his Tundra, won the $100,000 first place prize, and Ehrler won a new Toyota Tundra for catching the biggest bass of the tournament.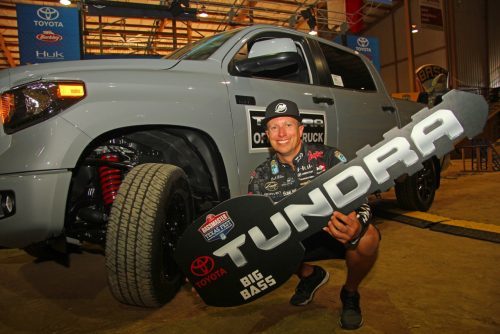 Remarkably, this is the second Tundra the Californian has hauled home from the event in two years. "The Tundra I won here in 2015 is sitting in my driveway, it's a great truck, but since I can't use two of them, I might sell one and buy a Tacoma, I think the Tacomas look awesome too," says Ehrler.
Ehrler claimed the symbolic oversized cardboard key to his latest Tundra by catching a 9 pound 1 ounce beast on Day 1 of competition that stood throughout the four-day tournament. He actually watched as the bucketmouth engulfed his Lucky Craft Slender Pointer 127 on 14-pound line just a few feet from the boat.
"I caught two 5-pounders, two 4-pounders, and that giant 9-pounder from the same exact spot this week," says Ehrler.
No doubt, the Californian found a bass-filled East Texas geyser this week on Sam Rayburn Reservoir, but as for his Toyota collection, he's sorta falling in love with a lot of them.
"I love the looks of the Tacomas, and it's easier to drive a smaller truck where we live in Newport Beach, but man that cement-colored Tundra over there is so cool too – I don't know man, I love them both."
Palaniuk and Ehrler – two great guys with a love of Toyota – and in Ehrler's case, a decision to make on what to do with two of them.
---