NEW WEEGO LINE OF JUMP STARTERS AVAILABLE – EVERYDAY MULTIPURPOSE BATTERIES STARTING AT $69
---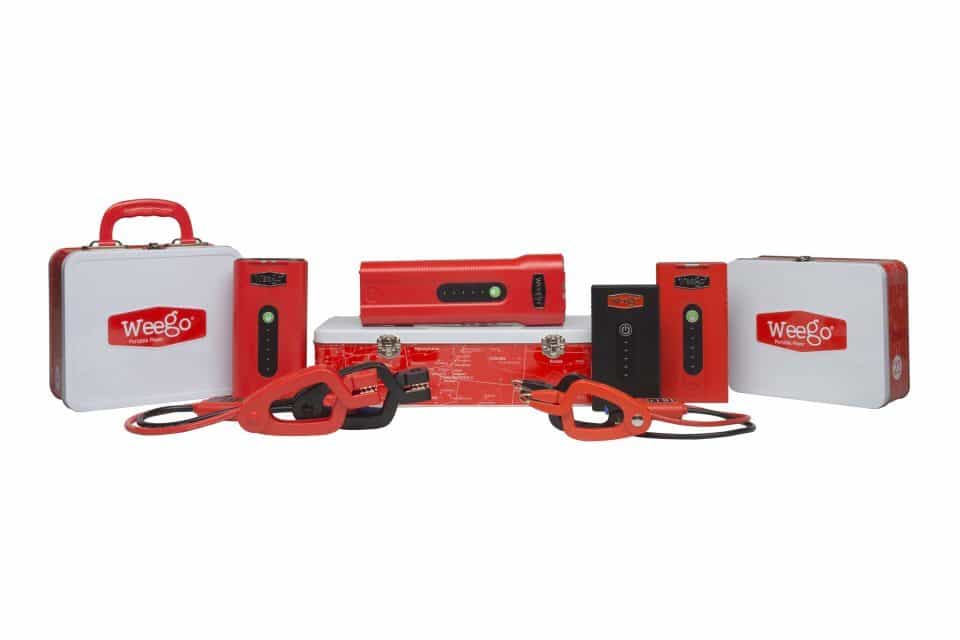 Premium Quality, USA Designed and Engineered, and Independently Lab Tested to be the Safest and Most Reliable on the Market
Four models now available for any size engine and budget – starting at $69 SRP 
WESTAMPTON, N.J. (April 12, 2017) – Weego, innovators of portable jump starters and rechargeable battery packs, today announced the launch of the full line of versatile, multi-purpose batteries to jump start vehicles in every engine size and for every budget. Guaranteeing peace of mind for moms to mechanics and beginner boaters to professional captains, the new N-Series products are premium-quality tools, fit for anyone at any time.
"On the water, we don't have time to flag down a nearby boater, stand by for a tow, or even wait for a phone recharge," said Gerry Toscani, CEO of Weego. "With the latest Weego N-Series, you can get any engine up and running again on any budget – from cars, PWCs and boats, to the trucks that pull them – in no time and they're guaranteed to work when it counts. If it rolls or floats, Weego can jump it. But we also know that people want convenience features built into products to increase their usability. Weego does all of that too."
The N-Series includes four levels of independently lab-tested jump starters that provide the power a vehicle needs to get back on the road or in the water. Several N-Series products come complete with tactical-grade flashlights and also bring phones, tablets, laptops or other accessories back to life via 5V USB, 12V and 19V outputs.
Packed with durable, high-quality components and backed by a crazy-long 18-month warranty, the N-Series line is designed and engineered in the United States at a quality and price point that ensures maximum value. Each product includes ergonomic, patented Smarty Clamps® – jump starter clamps that incorporate sight and sound cues to guide users through the jumping process, making them not only the easiest to use but also the safest.
N-Series Products and Features:
Unlike competitive jump starters, Weego guarantees products will perform as promised. Amp readings are verified, engine compatibilities are tried and true and lumen specifications are accurate. With no governing agency to verify portable-power product specifications, trust in a brand is critical to ensure safety and Weego is a brand that users can trust.
For more information, video and images, please download our media and trade tool kit. Find the growing line of Weego products at www.myweego.com and brick-and-mortar retailers nationwide.
–30–
About Weego
Weego is a brand of portable power products including compact, lightweight, lithium-polymer jump starters for cars, trucks, motorcycles, boats, ATVs and more, complementary jump starter accessories, as well as rechargeable battery packs that charge phones, tablets, speakers, and more. Founded in 2014 by Paris Corporation, Weego has already received awards in product innovation and branding excellence in consumer electronics, auto, outdoor, marine and office supply channels. For more than 50 years, Paris Corporation has built a reputation on quality products and excellent service and support, serving more than 30 years in the food, drug, mass, consumer electronics and hardware channels. To learn more about Paris Corporation, please visit www.pariscorp.com or contact [email protected]
---