Introducing Half Past First Cast!
About the Half Past First Cast Team
By Pete and Hanna Robbins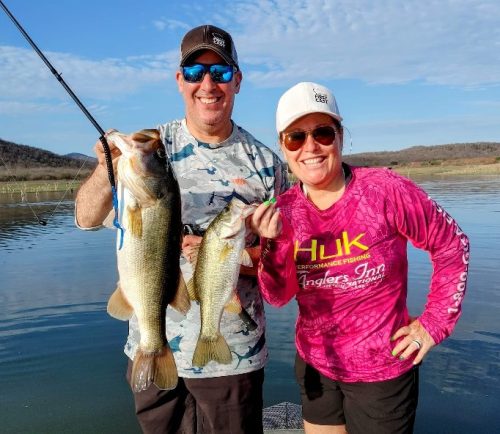 Before we get into describing ourselves, let's answer your first question: "What the heck does 'Half Past
First Cast' even mean?"
There's a pretty simple answer. By the time both of us turned 50, we'd had a lot of great fishing and travel experiences. We'd gone to Tahiti on our honeymoon, been to Lake El Salto in Mexico a bunch of times, and fished all over the US. Our careers were established and we were reasonably secure from a financial standpoint.
But that number, fifty. It hit us like a lead balloon.  We were almost certainly past the midpoint of our lives, and with finite time left, we wanted to make the most of it. We were literally half past our first cast. We wanted to make the most of the casts we had
left – and we realized that there are lots of people like us. They're out there living responsible lives, with happy families, fun vacations, and decent fishing experiences – but there could be so much more.
First, we applied the concept to our own lives – making fishing more fun, more productive, and more memorable – and as we did that we had the realization that we had a lot of good information to share.  Thus we started our website.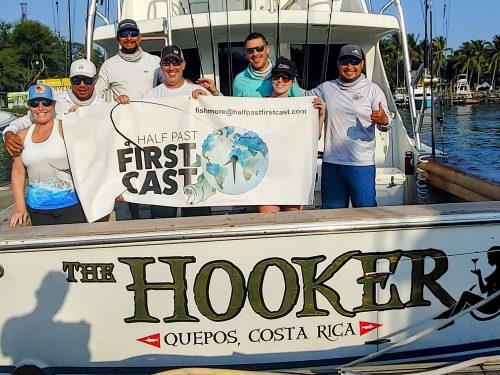 About Pete
I come from a non-fishing family. Some distant cousins I never met were into the offshore game, but my dad has no interest. I took my brother to El Salto once and he had a great time, but I doubt he'll ever go again. Nevertheless, it's all I've ever wanted to do. I fished tournaments in my twenties and thirties, but after going to El Salto, Brazil, and Africa, I realized that I'd rather spend my limited time on the water on the best fisheries at the best times, rather than competing. You may not make the same decision,
that's your right, but for me, it's been mind-blowing. From Alaska to Panama to Guatemala I've repeatedly renewed my love of the sport.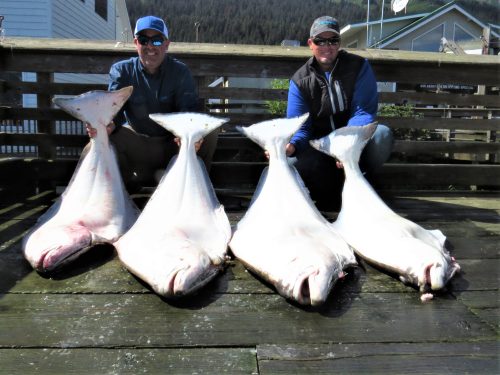 I'm also a pretty serious outdoor writer – a Senior Writer for Bassmaster, published in dozens of other publications. I love telling stories and helping people with words. It could be recounting an experience in the Amazonian jungle, or describing how to better hook Zambian tigerfish – or just why watching a
bobber go down under the weight of a bluegill remains so much fun. Even after we "retire," I'll still write every day. In fact, I'll almost certainly write more.
About Hanna
When Pete and I first met online two decades ago (!), I knew nothing about fishing. I thought he stood on a bridge all day with a bobber. I had a lot to learn. Fortunately, I'm a fast learner and hyper-competitive. There were some frustrating early days in the boat, but now I've caught a lot of trophy fish using the tactics and techniques I've learned – and I usually beat Pete.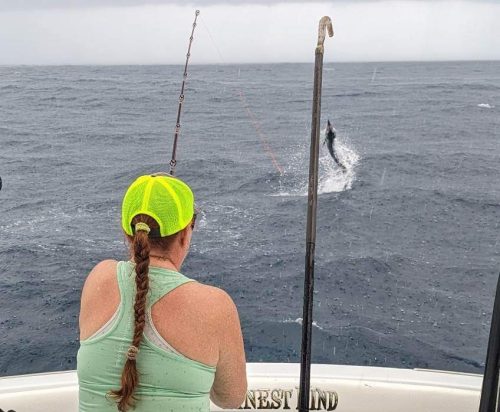 Writing isn't my first love, but I'm willing to endure it because I want to share this passion. Had it not been for the chance encounter with Pete, I might never have wet a line, and that seems tragic. Now I get excited to show people new places, especially women and first-time anglers. Seeing the wonders of the
world through their eyes is amazing, and along the way not only have I developed an interest in fishing, but also in how to help women best enjoy the sport, along with photography.
About Half Past First Cast
So, besides sharing our tips, tricks, and experiences, we love putting groups together to head to far-flung places around the world. It's the people we meet that make the trips special, and we've developed some of our strongest lifelong friendships with people we never would have otherwise met. That's the magic of fishing. It brings people together.
We know a lot of bass anglers who'd never consider fishing for something else, but when they join us it opens up their world. It'll make you a better bass fisherman (or woman), a better overall angler, and it'll expand your world in ways you've never before considered.
Please check out our site, and if you'd like to join us in Mexico or Alaska or Panama or Guatemala, email us at [email protected]. Even if those places aren't on your personal bucket list, drop us a
line, and let's talk fishing.