Fishin' Tip Friday – Bill Dance on the Slip Sinker
Bill Dance: An All-time Great Angler on an All-time Great Technique
By Vance McCullough
The old 'rubber worm' as we often called them back in the day, will catch bass year-round but it really shines during the dog days of summer when nothing else seems to work.
Following is Bill Dance's best tip on how to catch bass any time, anywhere with Texas-rigged soft plastics: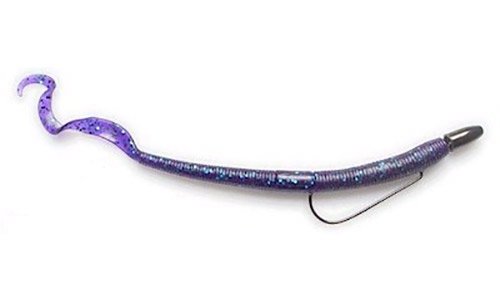 Bill Dance wrote the book – literally – on worm fishing. Published by Bass Anglers Sportsman Society of America in 1973. "It was titled 'There He Is'," notes Dance, "because when you feel a bass pick up the worm, that's what you say."
While Dance nods to improvements in equipment and materials – tungsten weights, lighter, stiffer rods, advanced lines and hooks – he notes that a couple of things have not changed. First is the effectiveness of what has come to be known as the Texas rig, which Dance still calls the 'slip sinker rig'.
The other constant is the need to pay attention and s-l-o-w down.  Years before Dance would catch the first bass ever boated in a Bassmaster tournament on a worm, he met a man named Stan Mason, a crop duster pilot from Hughes, Arkansas. Dance recalls that day on the shore of Horseshoe Lake in the 1950's. "Stan asked, 'you fish the slip sinker rig?'. I said, 'what's that?'. He put a few sinkers in my hand, and I asked, 'well, how do you fish this?' He looked at my boat in the parking lot and said, leave that here and come fishing with me'. I did.
"If I learned one thing that day, Stan taught me, 'If you think you're fishing slow, fish slower'.
"We were fishing, and Stan looked at me and said, 'what did I tell you?' 'Fish slower,' I said. 'Then why aren't you doing it? You're hard-headed!'." Dance laughs at the memory. He laughs harder about what happened next.
"I tossed that worm between a couple of cypress trees and let it sink.  Then I felt 'thunk!' I caught a 3-pound bass. I went crazy! I peed my pants three times!"
"If you think you're fishing slow, fish slower," – Stan Mason, via Bill Dance