Elite Series Rookie Dustin Connell aims high
Dustin Connell is one of the rookies who will fish the Bassmaster Elite Series this year. A few of them bring Tour-level experience from the FLW ranks. Connell is not one of them. His is a fresh start.
"Last year was my first year fishing all of the Opens," says the 26-year-old from Clanton, Alabama. "I was fortunate to qualify for the Elite Series."
Make no mistake though, Connell has put in some serious time on the water. "My brother got me into it. I was probably 12 when we fished our first tournament and I loved it. That's all I wanted to do after that. We fished non-stop every week for four years. Then I fished in college and did well there. Then I started fishing locally and it just kind of took off from there."
He lists his greatest accomplishment as the Bassmaster Open he won on the Alabama River in 2015, though he did not fish the other 2 events on that trail that year and therefore did not qualify for the Bassmaster Classic.
His home water is basically the whole Coosa River. "If I had to pick one lake I'd say Mitchel, or maybe Jordan." The local scene is competitive. "When I fish around here I'm usually fishing against 10 Elite series guys and 3 or 4 FLW guys. If you're going to win, you're kind of forced to put in a lot of time."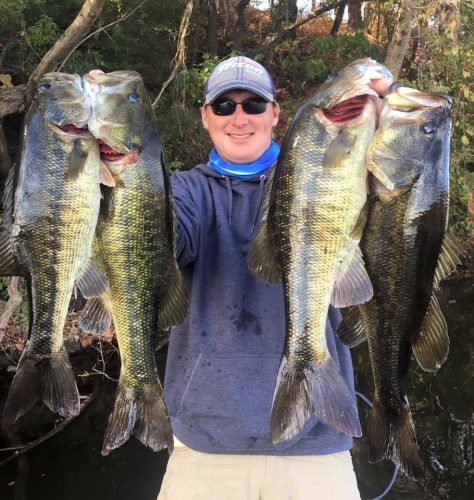 You could say the young pro is married to his career, but not to a woman. "I'm not married; don't have kids. I'm concentrating on fishing. Other than that, man, I'm just rolling with the flow."
As for the career, "I graduated from in 2012 from the University of Alabama and fishing is something I always wanted to do. Once I graduated I fished a lot of local tournaments here in Alabama, right around the Coosa River. There are enough tournaments that you can make a lot of money just fishing local tournaments. I made a living doing that for a long time. Two years ago I worked construction for about 8 months. That just wasn't for me so I said 'I'm going back home and fishing'. It worked out pretty good. I won that Southern Open and that opened a lot of doors for me."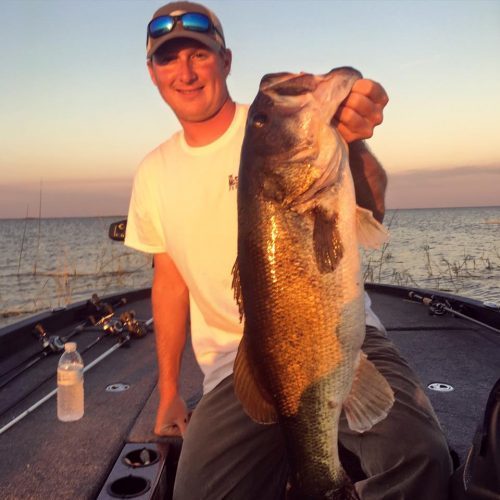 Business is good. While pre-fishing Okeechobee Connell caught several bass over 5 pounds and an estimated 8-pounder. He enjoys fishing Florida's grass lakes but is most looking forward to a couple of the tougher venues that the Elite Series will visit this year. "February 9th, on Cherokee. That's kind of a wild card for everybody. They're used to fishing in Florida first but we're about to go to a smallmouth lake." He also has his eye on Dardanelle, as he has some experience there too.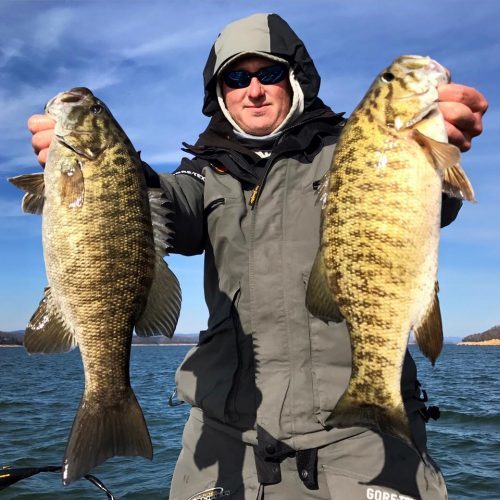 His competitive edge? "I love catching fish deep. I feel like I separate myself if I can get out deep. I also love catching big spotted bass around current and around dams, that kind of stuff. I don't hang around the crowd a lot. If I can make a hundred-mile run and get away from guys then that's what I'll do. If you're out there doing the same thing as everybody else, you're not going to win. I can skip a dock as well as anybody else, but if that's what everybody is doing, then you're hoping for luck; a big bite to separate you from the other guys. If I can separate myself, it works for me."
Connell has some goals. "Without a doubt, I want Rookie of the Year and to make the Classic, but – and I know a lot of rookies don't really set this goal – but I want to win Angler of the Year. You've got to see it in your mind. That's what I want. I'm not out there to just fish against those rookies. I want to win Angler of the Year. It's very possible. Anything can happen."