Combs Talks Elite Season and his AOY Tournament Win
Posted On September 20, 2017
---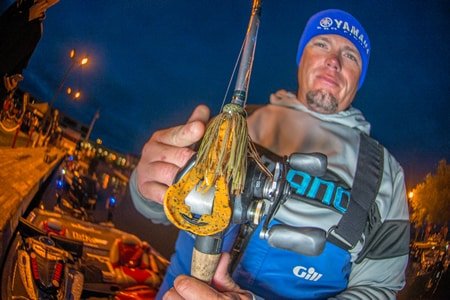 "This was a great way to end the season," says Keith Combs of his win this past weekend in the Bassmaster Angler of the Year tournament on Mille Lacs Lake.
"I had solid season, but I was never in a position to win. It seemed like everything I found in practice went away once competition began.
"This was the first tournament this year where what I found in practice held up during the tournament."
"I caught all of my fish on a 1 oz. Strike King jig."
He fished the same stuff he found last year during the 2016 AOY tourney on Mille Lacs. He just had to fish a little deeper this time. "I found them in 20-to-25 feet of water but in the same areas as last year."
He had a blast doing it. "Oh my God dude, you can catch 25 pounds in 30 minutes!"
Combs caught nearly 25 pounds both of the first 2 days – bringing in 24-15 each day until he closed with 22-07 in Sunday's final round.
"Usually you have to catch them on spinning rods. I was catching them on a baitcaster and a flippin' stick."
Combs never trailed in the AOY tourney. He piled-up 72 pounds, 5 ounces over 3 days to best James Elam by a pound, 10 ounces. And Elam never weighed-in less than 23 pounds on any day of the event.
Mille Lacs would be worth the trip if that's how it fishes – and holds up for multiple days.
The tourney's $25,000 top prize, and bonus money paid-out based on place of finish in the AOY points race will help fund The American Dream for Combs. "We bought some land this year and we want to build on it."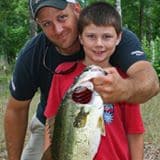 Author: Vance McCullough
---