Bass Fishing Archives, Half Past First Cast Newest Angler's Channel Contributors
COLUMBIA, S.C. — The two leading websites for fishing travel and bass fishing history — Half Past First Cast and the Bass Fishing Archives — have joined Anglers Channel to provide more content opportunities for the top tournament site in the country.
"We're excited to add Terry, Pete and Hanna to our growing AC Insider content offerings," said Danny Blandford, Director of Business Development for Anglers Channel. "They have strong, deep backgrounds in the bass fishing world, along with cool experiences fishing for other species, and I know will provide more benefit to our site's visitors. We're always looking for ways to add more to Anglers Channel."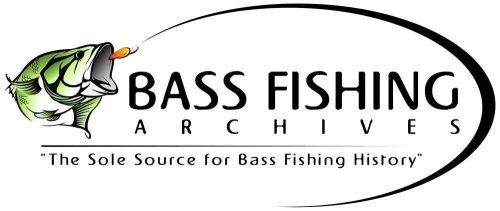 Terry Battisti and the team at Bass Fishing Archives chronicle the history of bass fishing. It is the only site dedicated to the history of the sport. It has scads of old advertisements, catalogs, and stories from some of the biggest names with a great depth of institutional knowledge. From the big bass wars and new techniques of the West Coast to the origins of lures from small companies that grew into behemoths, Bass Fishing Archives has the details.
"When Danny approached me about a collaboration between our sites, I thought it would be a great opportunity for both the Bass Fishing Archives and the Anglers Channel," Battisti said. "It gives the Bass Fishing Archives a chance to reach a wider audience who may not know about us and gives the Anglers Channel some historical content, too.
"Our sport has a lineage that dates back to the late 1800s.  Most anglers today can't even name the stars of the '70s and '80s, much less the giants from the turn of the 19th century through the 1950s.  Having a platform like Anglers Channel hopefully will show the younger anglers how important the history of their sport is."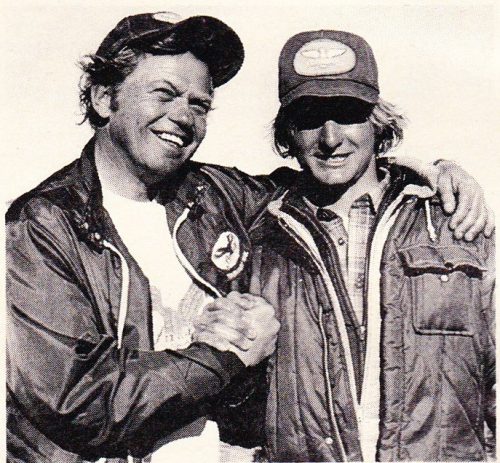 Pete and Hanna Robbins have taken Half Past First Cast to new heights with tried-and-true information about fishing-related travel including tackle, lures, apparel and more. They visit El Salto in Mexico a couple of times a year, along with other trips for saltwater species including sailfish and deepwater fish. They've tangled with everything from thumb-rasping smallmouth on the Niagara River and Lake Erie to muskies in the Midwest, bass across the border and more.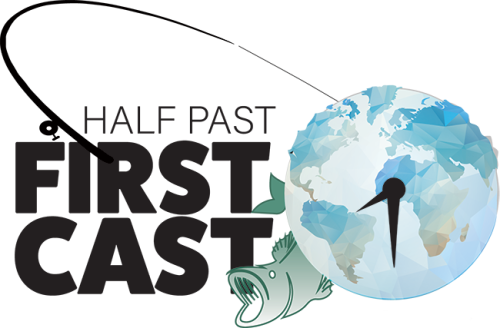 Their Half Past First Cast motto is, "Providing you with the tools and information to keep fishing fun and make the most of your remaining casts, through travel hacks, equipment advice, trip reports and unfiltered opinions." They seek the best operators on the best fisheries at the best times, and are keen on enjoying life experiences while also sharing them with others.
"Through my connections in the world of bass fishing, I'd seen the power of AnglersChannel and we are eager to spread our word through similar-minded outlets," Pete said. "After nearly 20 fishing trips to Mexico, I realized no one had written extensively about how to make the most of that experience, so we set out to do that with Half Past First Cast. Also, I became a much better and much more satisfied bass angler when I started chasing other species. It made me appreciate all the things that are great about bass fishing through a decent lens."
A trip to Panama for big tuna on giant topwater poppers almost made Robbins lose his bass-fishing soul. But it was more of an awakening than anything.
"When we came back from popping for tuna in Panama, I told Hanna that I'd sell my bass boat if I could do that 30 days a year," he said, laughing. "Fortunately, it didn't come to that. But it made me realize that there are lots of fishing experiences I've yet to try that are on my ever-growing bucket list.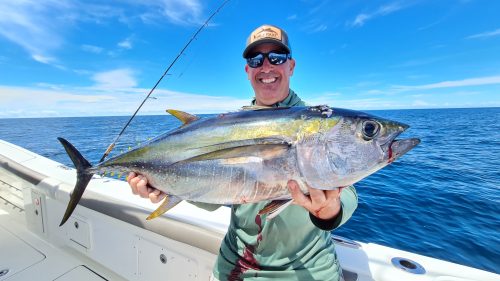 Hanna agrees, and says their goal is to help others on Anglers Channel with new information, destinations and booking the trip to get there for a successful, fun adventure.
"I love seeing some of the places we go through newcomers' eyes — introducing them not just to the fishing, but also to the culture, the food and everything we've grown to love about places like Mexico, Panama, Guatemala and Alaska," she said. "My goal is to make your travel as easy as possible. We have trips for a variety of budgets and physical abilities, and we only work with the best of the best. I am particularly interested in getting women involved in the sport. As someone who came to fishing relatively late in life, I know that you need a mentor or two and a helping hand to get started."