Z-Man DieZel Eye™ Jighead
Ladson, SC (June 30, 2022) – Sometimes, you need a bigger hammer . . . Great advice if you're an amateur carpenter or some guy named Fred Flintstone. If you're an angler, however, particularly someone seeking a jighead big and tough enough to tame jumbo soft plastics and apex predators, we suggest you step away from the piles of mismatched jigheads and tie on a DieZel Eye™ for size.
Orders of magnitude beyond wimpy jigs with flimsy hooks and incompatible heads, the new Z-Man DieZel Eye Jighead is an entirely different animal. Want to arm your 5- and 7-inch DieZel MinnowZ™ and other supersized soft plastics with a wicked-sharp, anvil-strong 6/0 or 8/0 hook? Grab a DieZel Eye and go to work.
"Anvil-strong" isn't just lip service. Zoom in on the DieZel Eye's impressive black nickel Tri-Forge™ Power Hook and you'll note the precision-cut angles—a strength-enforcing, three-sided configuration yielding muscle mass and a definitive cutting-edge tapering toward the hookpoint.
"While standard jig hooks are forged on two-sides, we equipped the DieZel Eye Jighead with exclusive Tri-Forge™ hooks, which feature a triangular cross section at the bend for unmatched strength," notes Z-Man President Daniel Nussbaum. "Our hook-strength tests showed that the Tri-Forge Power Hooks were significantly stronger than traditional hooks. Makes all the difference in the world when you're wrenching on a heavyweight saltwater predator. The points on these hooks are also sticky sharp for penetrating the toughest, boniest jaws that bite."
Crafted in concert with the jighead maestros at Eye Strike Fishing, Z-Man's supersized DieZel Eye leads with its ocular assets. "From every angle, the jig's oversized 3D eyes grab your attention—that goes for fish and humans alike," says Dave Fladd, optical engineer and co-owner of Eye Strike Fishing. "Based on decades of fishing, we understood that preyfish eyes provide the most prominent and compelling strike target in every aquatic environment. Matching all Eye Strike designs, the DieZel Eye Jighead leads with its eyeballs."
South Carolina inshore legend and Eye Strike Fishing co-owner, Ralph Phillips elaborates on the ever-important eye factor. "Over decades of successful fishing, the most productive lures, by far, proved to be those sporting bright, prominent eyes," observes Phillips. "No other strike target can match the eyes in terms of provoking a predatory response. It's why large, vibrant, lifelike eyeballs dominate the DieZel Eye Jighead."
Overshadowing each DieZel Eye Jighead, 3D Red, Glow or Chartreuse eyes neutralized the need to add additional color. On the largest 3-ounce, 8/0 size, the eyes measure a full ½-inch across. For fish, the effect proves visually alluring, irresistible. "We want predators to key on the eyes at all times, without distraction. It's why strikes on these jigheads rarely come up short," adds Phillips.
Housing these authentic attractors, the DieZel Eye's jighead features an all-new, purpose driven profile. "We built the head to fit seamlessly with and maximize the horizontal action of paddletail swimbaits like the DieZel MinnowZ. We also gave it a pronounced, natural-looking nose and rounded chin, so it's less likely to hang up in rocks or other cover," notes Fladd. The base of the head is flattened to rest upright and stable on bottom, allowing buoyant ElaZtech baits to tilt slightly tail-up. The 60-degree eyelet to hook-shank angle also accentuates side-to-side shimmy action on a straight retrieve.
More valuable assets encircle the jighead's neckline. "We endowed the collar with sharp, dual bait barbs that keep soft plastics affixed tightly in place," Fladd observes. "Then, for adding an EZ Skirt® ahead of an ElaZtech bait, we built in a second skirt keeper or retainer collar. Complementing an ElaZtech trailer with a colorful, lively jig skirt can be a huge enticement for big redfish, black sea bass and stripers. It's another cool little asset many jighead makers neglect."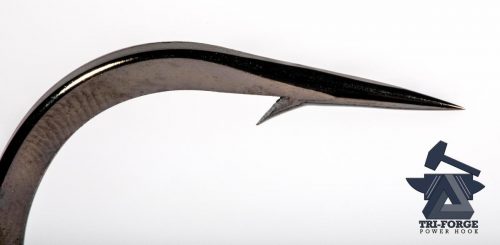 Swimming with a smooth, shimmying action, the DieZel Eye Jighead matches elite paddletail baits like the 5- and 7-inch DieZel MinnowZ or 6-inch SwimmerZ™. Or, step up to a giant 8/0 DieZel Eye, which provides ample hook-shank length and bite to roll with an 8-inch Mag SwimZ™ or StreakZ XL™ all the way up to a 10-inch HeroZ™. Retrieved horizontally or vertically jigged, the DieZel Eye activates your chosen softbait with style and distinction— balanced and ever-alert for the next bite.
Forged in eight hook-weight combinations, from a 3/8-ounce-6/0 size to a depth-probing 3-ounce-8/0 beast—each in Red, Glow or Chartreuse— the DieZel Eye Jighead taunts predatory giants to take their best shot. MSRP $5.99 to $11.99 per 2-pack – available in August.