YETI V Series: First-of-its-kind stainless steel vacuum insulated hard cooler with absolute best-in-class insulation.
There's only one way to say it: this cooler offers the best thermal performance that science allows. Using vacuum insulation with the support of our proprietary PermaFrost™ Insulation, The YETI V Series™ Hard Cooler is a testament to first-of-its-kind innovation and offers unprecedented ice retention in a cooler (more than 50% better than any other cooler we've made). Stylistically, it's a nod to the past, but built with downright futuristic technology.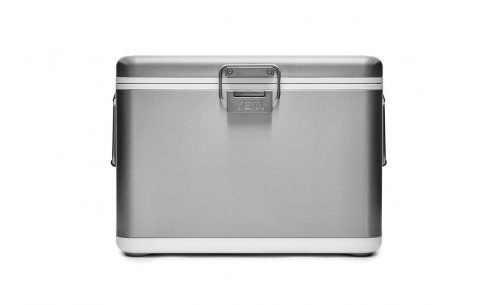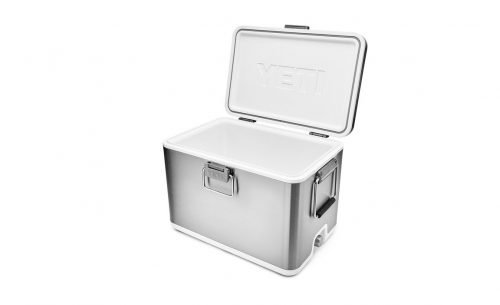 Tech Features:
Vacuum Insulation: A vacuum is considered the best known insulator. Incorporating vacuum insulation into a cooler took some serious engineering, but it offers the best thermal insulation that science allows.
Stainless Steel Body: Kitchen-grade stainless steel is tough, stately, and wears beautifully over time.
Stainless Steel Latch Loop: Single-center latch is easy to use and incredibly durable
Deep Seal Drain Plug: Leakproof and designed for quick and easy draining.
Cast Aluminum Hinges: Durable, reliable, and built to last.
For more information, Check out www.Yeti.com