Annual Industry Debut Offered Several Notable Items
By David A. Brown
"Kid in a candy store" does not even come close to describing the ICAST experience. No doubt, when the International Consortium of Allied Sporting Trades visited Orlando's Orange County Convention Center this past week, the fishing world saw the debut of tackle, tools, gear and gadgets galore. Add in apparel, electronics and a few other odds and ends and it looked like Christmas morning for anyone fond of bending a rod.
Now, we weren't allowed to take it all home, but we can look forward to this wave of innovation to hit the market in the coming months. We simply can't cover everything in a Top-5 format, so no disrespect or disregard to the many other interesting introductions. That being said, here's a rundown of the quintet that caught my eye.
13 FISHING CONCEPT Z REEL
Typically, reel companies boast the number and quality of a baitcaster's ball bearings, but Florida-based 13 Fishing's proud of the fact that their new Concept Z reel has none. As product engineer Matt Baldwin explains, the reel uses a high-tech CZB polymer bearings offers two major advantages: First, user won't suffer performance loss over time — a common vexation of ball bearing reels.
The other advantage is exceptional castability, even with lighter baits. Tie on a topwater, crankbait or spinnerbait and the Concept Z will launch the lure considerable distances. But don't swap the baitcaster for a spinning reel w
hen you need to throw a light worm — the Concept Z is built to offer the same accuracy and strength, even with smaller baits.
Like your other 13 Fishing reels, but intrigued by the no-ball bearings formula? Well, 13 Fishing will soon offer CZB polymer bearings to retrofit all of its existing baitcasters.
Available in right-hand models with 6.6:1, 7.3:1 and 8.1:1 and left-hand models with 7.3:1 gear ratios. ($200) http://www.13fishing.com/
COLUMBIA OMNISHADE SUN DEFLECTOR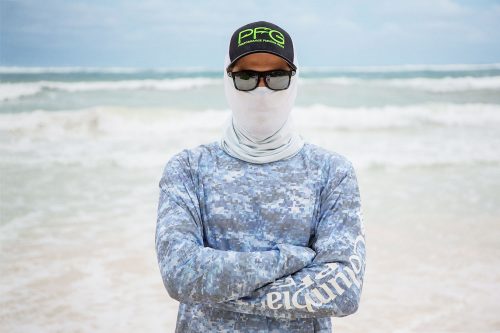 Known for designing apparel that delivers performance with stylish flair, Columbia has elevated the concept of solar protection with its new line of OmniShade Sun Deflector shirts. Lightweight materials that won't leave you feeling bulky on the bow are bolstered with spots of titanium dioxide, which act as little mirrors to deflect sunlight and leave you feeling cool and protected.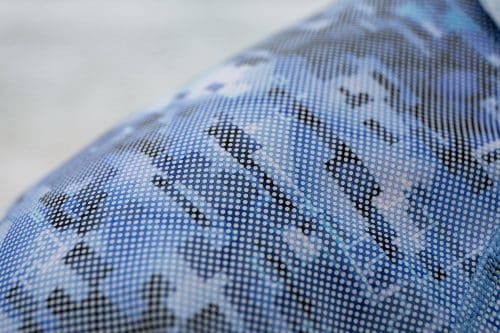 The line includes a hooded model that'll serve well those sight-fishing efforts when blocking peripheral glare tops your priorities. ($70) http://www.columbia.com/home
FLAMBEAU "IKE" QUOTIENT UTILITY BOXES
Leave it to one of the sport's most competitive anglers to come up with a way to combat tackle tray spacing issues. Each Flambeau Ike Quotient utility box comes with a customizable set of small internal boxes, which replace traditional storage tray dividers. This allows anglers to mix and match sizes and spacing to create the storage layout that best suits their needs. Remove the boxes and you have bulk storage for pliers, line spools, extra-large lures and bags of soft plastics.
A nice touch, the lids remained propped open at 100-degrees to keep the contents easily accessible and maximize your time. Each tray is built with Flambeau's Zerust technology, which emits an odorless, harmless vapor, forming a protective layer around metal for long-lasting corrosion protection. Available in three sizes. ($10.34-$26.99) https://www.flambeauoutdoors.com/fishing/divider-systems/IKE-Quotient-IQ-Series
RAYMARINE AXIOM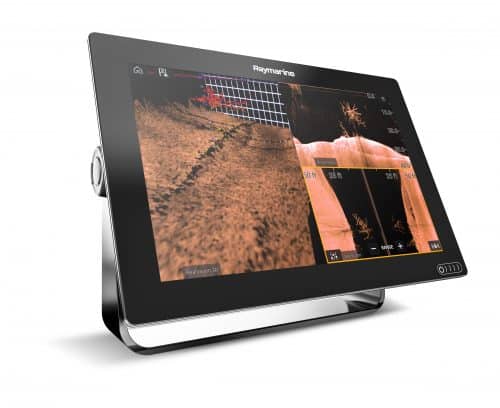 Powered by a quad-core processor and running Raymarine's proprietary Lighthouse software the Axiom and Axiom Pro (touchscreen) multifunction units combines downvision, sidevision, conventional sonar and RealVision 3D sonar into a single, wide-spectrum CHIRP transducer.
Bolstered with gyro-stabilization, RealVision 3D Sonar provides incredibly detailed views of bottom structure and key objects from laydowns to ledges to rock piles. The GPS Lock mode tracks the boat's course over ground and speed over ground and creates an ultra-realistic, high-definition image that updates with every pass.
The ability to look at objects from various points of view proves invaluable in planning precise presentations. Standard wi-fi and bluetooth connectivity allows users to repeat and control the Axiom display on wireless devices. With a clean, customizable interface, Axiom displays feature high-definition, In-Plane Switching (IPS) display technology, maximizing viewing angles and reducing blackouts when wearing polarized glasses.
Available in 7-, 9- and 12-inch models starting at $649. http://www.raymarine.com/multifunction-displays/axiom/.
STORM ARASHI COVER POP
You sling a topwater bait under a dock, an overhanging tree, maybe a low bridge, or over a rock pile and within a few seconds it's out of the strike zone. That's typically how it goes for walkers, poppers, frogs and buzzbaits; all of which require forward motion to effect their fish-tempting ruse. Now, Storm's new Arashi Cover Pop solves this dilemma with a bait that'll create maximum disturbance, while remaining right in front of the fish.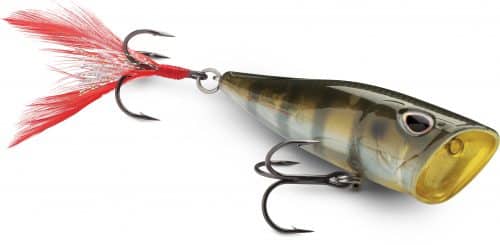 An aft-weighted design gives the bait a tail-down posture, while a large, concave face with a higher-than-normal line tie means every downward rod snap makes the bait bloop the surface and then tilt back to its resting position.
I actually saw this one in prototype form last fall during a photo shoot with Bassmaster Elite Series pro Jacob Wheeler, who showed me how the Cover Pop allowed him to steadily work the cool shade beneath a tree limb with an enticing presentation. Mimicking a struggling prey, this 3 1/8-inch bait comes in nine colors. ($7.99) http://www.rapala.com/storm/hard-baits/arashi-series.
Of course, new products are only as good as they're user, so no matter which new items you decide to try, enjoy your time on the water and pay close attention to the patterns of design and performance to establish cohesive patterns that you can replicate.
---