THLIVEROS, HOLLOWELL AND PANGRAC TO JOIN "FLW LIVE" AS ANALYSTS FOR 2019 FLW TOUR SEASON
Posted On January 8, 2019
---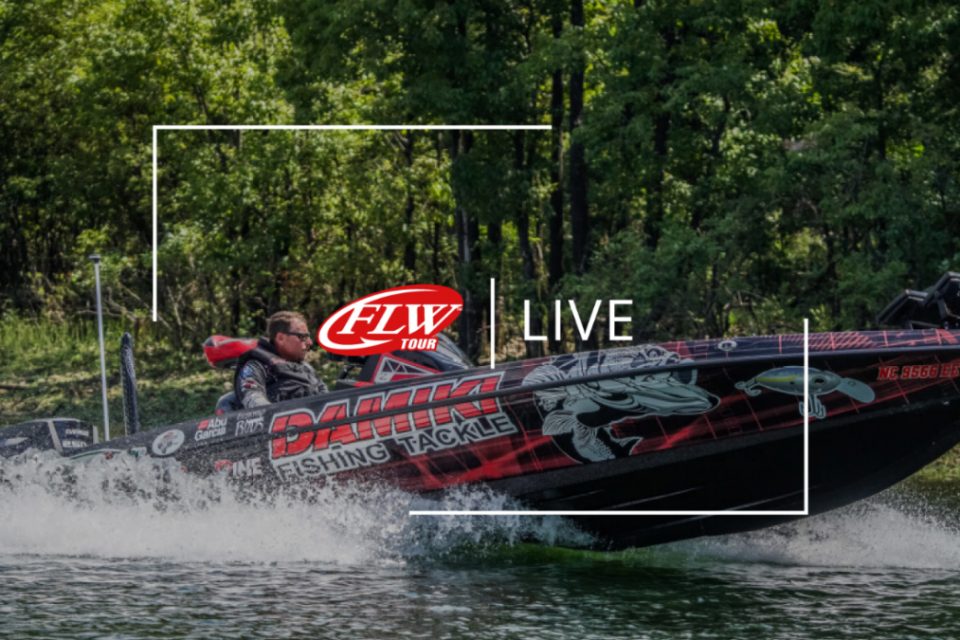 Courtesy of FLW Communications
MINNEAPOLIS (Jan. 8, 2019) – Fishing League Worldwide (FLW) the world's largest tournament organization, announced today three additions to the "FLW Live" coverage team for the 2019 FLW Tour season – veteran FLW Tour pros Peter Thliveros and Todd Hollowell, as well as internet talk show personality Matt Pangrac. Thliveros and Hollowell will step off the front of the boat and into the FLW Live broadcast studio as the primary color commentators for six of the seven regular-season FLW Tour events, while Pangrac, a familiar face to fans as co-host of the popular internet show "Bass Talk Live", stepping in for the Grand Lake event. The three personalities will share the "FLW Live" desk with host Travis Moran, who has been a mainstay on the show since its inception in early 2017.
"We wanted to bring in pros with extensive knowledge of what it's like to be competitive on the FLW Tour. Peter T. is a legendary angler who is loved by fans, and Todd Hollowell has had many successful years on the Tour and continues to fish," said Peyote Perryman, Executive Producer of "FLW Live" and the Emmy-nominated "FLW" television show. "Matt Pangrac is a younger guy who reports on the industry and competes at the Costa FLW Series level. All of our additions have some sort of experience to share with our audience."
Known as 'Peter T.' among friends and fans, Thliveros first joined the FLW Tour in 1996, winning the coveted FLW Tour Angler of the Year (AOY) title the same year. Thliveros went on to enjoy a 16-year run on the FLW Tour, and celebrated a victory at Michigan's Lake St. Clair in 1999. The Florida pro also racked up six FLW Cup appearances and nearly $620,000 in career earnings during his tenure.
"I'm looking forward to the whole experience. With the amount of water I've fished over the years, I'm familiar with the terminology and have gained enough knowledge about the places the anglers are going to compete at," said Thliveros. "For 35 years I was the one occasionally getting interviewed. Now I'm going to be on the other end of it, and to me it's just as exciting."
Hollowell first fished the FLW Tour as a co-angler in 2009 before joining as a full-time professional in 2012. Since, Hollowell has earned two FLW Cup appearances, two top-10 finishes in Tour competition and more than $250,000 in career earnings.
"I think FLW is on the cutting-edge of bringing the fans what they want to see through FLW Live," said Hollowell. "As an angler who has been competing on the Tour for seven years, it's an awesome opportunity to sit in the studio and get an inside look at how some of the best anglers in the world break down these lakes. I also believe I'll be able to help communicate some of the thoughts and feelings some of these anglers are experiencing. I'm very thankful to be a part of it."
The 2019 season of "FLW Live" kicks off this weekend with live, on-the-water coverage on Saturday, Jan. 12 and Sunday, Jan. 13 from 8 a.m. to 2 p.m. CST at the FLW Tour at Sam Rayburn Reservoir presented by Polaris. The live on-the-water broadcast will air on days three and four of all FLW Tour regular-season events from the boats of the tournaments' top pros, as well as all three days of the FLW Cup.  For additional coverage details, visit FLWFishing.com.
SAM RAYBURN FLW LIVE SCHEDULE
Thursday, Jan. 10
3 p.m. CT – Live weigh-in show (until weigh-in concludes)
Friday, Jan. 11
3 p.m. CT – Live weigh-in show (until weigh-in concludes)
Saturday, Jan. 12
8 a.m. – 2 p.m. CT – Live on-the-water coverage
4 p.m. CT – Live weigh-in show (until weigh-in concludes)
Sunday, Jan. 13
8 a.m. – 2 p.m. CT – Live on-the-water coverage
4 p.m. CT – Live weigh-in show (until weigh-in concludes)
More about FLW Live
The newly enhanced FLW Live show debuted at 2017 FLW Tour stop No. 2 at Lake Travis. The show now includes video feeds streamed live from the top five anglers' boats on the final two days of FLW Tour events. It is hosted by popular internet fishing personality Travis Moran, FLW Tour pros Todd Hollowell and Peter Thliveros, and internet personality Matt Pangrac. FLW also continues its live broadcast of FLW Tour weigh-ins, which have been streamed online for more than a decade.
---