Simms New SolarFlex Armor Shirt – The Sunscreen that Won't Wash Off!
Posted On February 16, 2018
---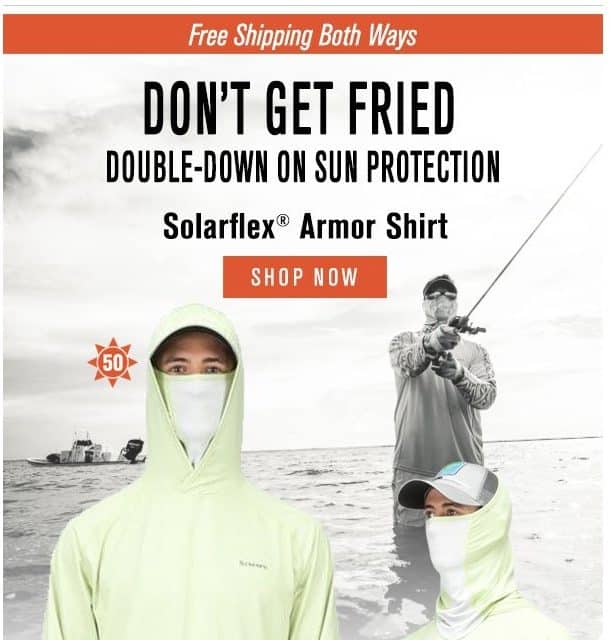 When relentless heat threatens to cut short a pleasant afternoon tossing carefree casts, arm yourself with cool comfort and keep chasing those elusive fish. Simms' SolarFlex® Armor Shirt features hard-working COR3™ technology, with all-day odor-fighting and moisture-wicking protection. The shirt shields against the sun's harmful rays with a UPF 50 rating. Coolcore® fabric chills down as it gets wet, giving you natural relief from the heat. Mesh panels on the sides and arms add breezy ventilation that will keep you feeling fresh on the water from dawn until dusk. It is finished with a full-coverage built-in gaiter for all over protection.
Buy it HERE!
---