Show Off Your 'Best Catch' and You Could Be Fishing with Mark Zona
---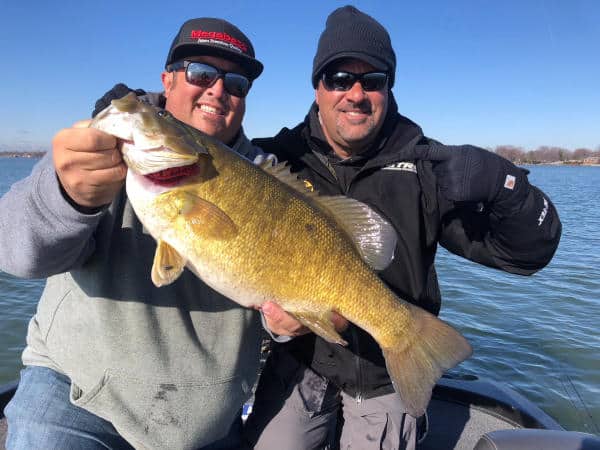 ALEXANDRIA, Va. – If you're an angler or know someone who is, the countdown begins now for a chance to win big. Showing off your "best catch" could get you an action-packed fishing trip with Mark Zona, former pro angler, co-host of the Bassmaster Elite Series, and host of "Zona's Awesome Fishing Show" on his favorite lake.
Submit your photo of any catch, past or recent, to the BoatUS "Best Catch" Photo Contest. No need to buy anything. No hoops to jump through. Just enter your photo, and before you know it, you could be on the water, rod in hand, with none other than the "Z-Man," as he's known to fans. The contest runs May 1–31, 2018. Entry details and contest rules can be found at BoatUS.com/Catch.
In addition to a fully expensed fishing trip, the grand prize winner will be awarded one-year Premium FishTrack and Buoyweather Memberships, providing global satellite imagery and marine weather. A one-year BoatUS Unlimited Towing Membership with Unlimited Trailer Assist will also be included, providing 24/7 assistance to boaters on the water or on the road who face trouble or break down.
Zona, one of the biggest fishing personalities in outdoor television and never one to turn down a chance to go fishing, said, "We always have a blast on the BoatUS Best Catch fishing trip! I want our winner to have more than an epic day of fishing. I want them to feel like they had an out-of-body fishing dream!"
The winner will be notified by June 8, 2018. The winning photo will appear in the largest national boating magazine, BoatUS Magazine.
Suggested Tweet and Facebook post:
Show off your "best catch" and you could win a fishing trip with Mark Zona! Submit your photo to the @BoatUS Best Catch Photo Contest by May 31. https://bit.ly/2KAohcC
About Boat Owners Association of The United States (BoatUS):
Celebrating over 50 years, BoatUS is the nation's largest organization of recreational boaters with more than a half-million members. We are the boat owners' voice on Capitol Hill and fight for their rights. We help ensure a roadside trailer breakdown doesn't end a boating or fishing trip before it begins. On the water, TowBoatUS brings boaters safely back to the launch ramp or dock when their boat won't, 24/7. The BoatUS Marine Insurance Program gives boat owners the specialized coverage and superior service they need. We help keep boaters safe and our waters clean with assistance from the nonprofit BoatUS Foundation for Boating Safety and Clean Water. Visit BoatUS.com.
---