MLF Gets Bad Boy Mowers for Stage Seven on Grand Lake
---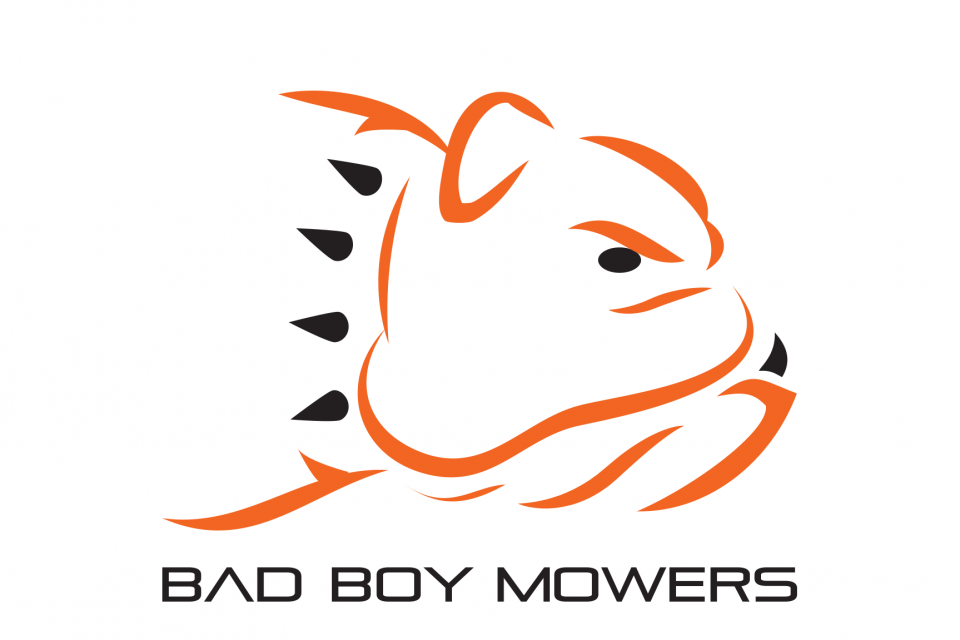 Bad Boy Mowers Becomes Title Sponsor of Grand Lake Stage Seven Event
TULSA, Okla. (April 18, 2019) – Major League Fishing® (MLF) announced today that Bad Boy Mowers is a new sponsor of the MLF Bass Pro Tour and that it will be the title sponsor of the series' 2019 Stage Seven event at Grand Lake O' The Cherokees, May 31 – June 5.
The maker of the popular line of zero-turn-radius mowers and other quality lawn care
equipment has interests common with Grand Lake and fishing in general, making the new relationship an especially good fit for all.
Bad Boy shares The Ozarks with Grand: its headquarters is located in the eastern part of the scenic region at Batesville, Arkansas, while Grand occupies the west side in Oklahoma. And Bad Boy shares in the lake's interest in reaching the wide and diverse MLF national audience that is known to be active outdoors enthusiasts.
"Our MLF audience, whether they're following us on the MLF NOW! live stream, personally attending Bass Pro Tour events, or watching our MLF programming on Outdoor Channel and other networks, is without doubt a group that loves the outdoors and being in it," said league President and CEO, Jim Wilburn. "Bad Boy is a great addition to our team of sponsors and I have no doubt that their brand and our fans will both benefit greatly from the interaction afforded through the entitled advertising and on-site activation efforts."
"We're excited to partner with the MLF Bass Pro Tour in its inaugural season and be the title sponsor of Stage Seven on Grand Lake," said Lennie Foree, Vice President of Marketing for Bad Boy Mowers. "Our customers, dealers and staff are sports fans and outdoorsmen, and aligning with MLF is the perfect connection to their passion. And we look forward to showcasing Bad Boy Mowers to MLF fans."
The Bass Pro Tour is halfway through its 2019 season of eight qualifying events, called "Stages," with Stage Five up next and scheduled for Lewis Smith Lake at Cullman, Alabama, April 30 – May 5.
Bad Boy will make its MLF on-site debut during the Bass Pro Tour Stage Six fan activities at Missouri's Table Rock Lake, another Ozark destination, April 30 – May 5. The mower company's presence will then be heightened even more when the Bad Boy Stage Seven Grand Lake event follows afterwards at the end of May.
"The American spirit of entrepreneurship and innovation that powers Bad Boy Mowers is the same spirit that conceived and launched the MLF Bass Pro Tour. It's fantastic to welcome Bad Boy as a partner with MLF and showcase their brand to our growing millions of fans," said Chris Bork, Director, Sponsorship, MLF Bass Pro Tour.
As part of the sponsorship, the Bad Boy brand will be featured in TV commercials and digital graphics on MLF programming, and additionally spotlighted during the Stage Seven two-hour television show that will air on Discovery Channel in the fourth quarter of 2019, and repeat on Sportsman Channel in first and second quarters of 2020.
Bad Boy Mowers was started in 2002 and has grown from around 20 employees in the beginning, to more than 800 today. The company's operation in Arkansas spans more than 105 acres and has facilities totaling nearly one million square feet for the manufacturing of Bad Boy commercial grade and commercial-quality residential-grade zero-turn mowers.
---