Ish Monroe joins Next Gen Lithium Batteries Pro Staff
Peoria, Ariz. – May 28, 2021 – Competing in bass fishing tournaments requires a lot of power.  Modern bass boats feature technological advancements from bow to stern.  Every single one of those components, requires a tremendous amount of electrical current to operate efficiently.  Having battery power that will run the accessories, and outlast the angler is a key, and being able to outwork a professional angler who makes his living on the pro circuits is not easy.
That reason is precisely why MLF Bass Pro Tour angler and winner of nine national tournament titles Ish Monroe has chosen to join the Next Gen Lithium Batteries pro staff.  Monroe is running a pair of Next Gen Lithium's 36-volt, 40 amp hour models rigged in parallel to give him an 80 amp hour system that powers his Lowrance Ghost trolling motor.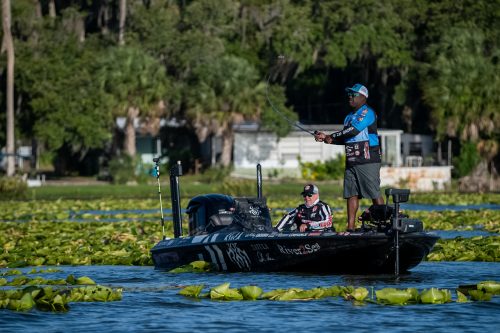 Monroe said that believing in his product is essential and that is why he chose to represent Next Gen Lithium Batteries.  "I love the NextGen Lithium, their efficiency gives me the confidence to run two 36 volt batteries which gives me all the power I need, and more space in my Battery compartment," Monroe said.  "Next Gen Lithium batteries are lighter, which allows my boat to run faster and draft shallower to allow me to go further and fish shallower.  
Monroe added that he can fish longer with confidence.  "They also charge faster by design, which allows me to fish longer on practice days and still get a full charge.  To top it all off, the owner of the company is a tournament fisherman, so he understands and knows what is needed when I am out there on the water; I couldn't be happier to be working with Next Gen Lithium Batteries."
Kevin Johnson, President of Next Gen Lithium Batteries explains what goes into the product. "We have the most advanced Lithium Iron Phosphate (LiFe PO4) batteries on the market and we have learned how to keep anglers on the water longer, go further, be able to fish harder and go faster all while eliminating the excess weight of conventional batteries," said Johnson. "We did all of this while striving to keep our prices affordable and still be able to offer and industry best 12-year warranty." 
Johnson also explained and why they chose Monroe to be their primary spokesman. "Ish has earned a reputation for fishing hard, and for getting himself on the podium, and to do that brings the demand of the best equipment on the market," said Johnson.  He also has a reputation of being one of the few professional anglers that works as hard for his sponsors as our batteries do for the angler, the combination of being a winner and his work ethic are why he is the perfect choice to run Next Gen Lithium Batteries, we are excited and proud to have Ish running our batteries."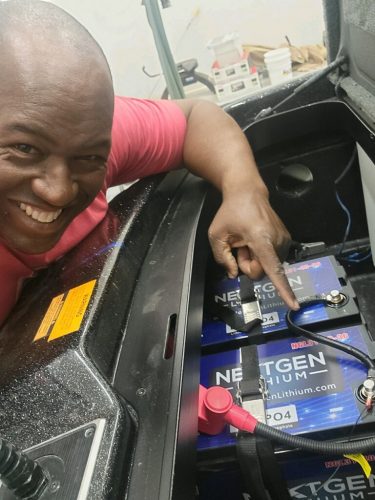 Find more information about Next Gen Lithium Batteries on their website, https://nextgenlithium.com/, on Facebook at: https://www.facebook.com/NextGenLithium and on Instagram at: https://www.instagram.com/nextgenlithium/ or contact the company directly for information or to become a dealer at 623-999-4460, [email protected].
About Next Gen Lithium Batteries – At Next Gen Lithium we strive to bring you the world's best and safest lithium batteries and chargers for the marine, RV, off road and UTV customer. Made with the highest-level materials and workmanship, when you purchase from Next Gen Lithium or any of our authorized dealers if you are not happy within 30 days of your purchase feel free to return your batteries for a refund.  Next Gen Lithium offers the industry's best 12-year warranty that is easy to activate. We strive to show everyone the Next Gen way and lead with our customer service, we want everyone to be happy and we go the extra mile to deliver!