Introducing the A1A Line – The Most Breathable Fabric in the Line
Charleston, SC – Anglers can stay cool and protect themselves from the sun no matter where they are fishing or boating with the 'A1A' line from Huk. Debuted at the 2021 ICAST Show, the A1A line follows Huk's passion for designing fishing clothing with inspiration, with the concept behind these hoodies coming from Florida's famous A1A Highway. A1A is associated with Florida's beach culture, known for some of the most coveted fishing destinations in the world as it stretches along the Atlantic Ocean from Jacksonville south to Key West.          
The A1A line can handle all-day wear thanks to its anti-microbial fabric, which helps keep the garment fresher longer, featuring key design elements and Huk's innovative design. Offered with UPF 50+ protection from the sun, the 100% polyester cooling fibers, four-way stretch and perforated fabric provide breathability that will keep anglers and water lovers alike comfortable in the heat both on land and on the water. 
The A1A hoodie features a built-in face gaiter to have more sun coverage. In addition, the sleeves allow for a full range of motion while casting. The A1A shirt features two zippered chest pockets. The sleeves can also be rolled up and secured in place with a convenient loop and button. In addition, the shirt sports an integrated interior sunglass wipe.
The men's A1A 8.5" shorts are a perfect combination of style and comfort. The performance shorts are made from 92% Polyester and 8% Spandex. The blended fabric provides four-way stretch, mobility and sun protection for a full day of water-filled activities. Ideal for both fresh- and saltwater fishing applications, the shorts have all-over perforation for extreme all-over breathability, and they are also quick-drying. The shorts are constructed with an adjustable waistband to make a perfect fit. 
Also, there is a full line of hats to complete the look. The A1A Barb U Stretch Back and A1A Rope Huk Performance Stretch hats will be available in Spring 2022, offered in sizes S/M, L/XL, and in three colors – Black, Overcast Grey and Huk Blue. The A1A Sun Hat are offered in one size fits most and in three colors – Black, Oyster and Huk Blue.
The A1A Line will be available in Spring 2022, offered in men's sizes small through XXXL. It's time to hit the road – whether it's the open road of the Florida coast or the nearest lake or river.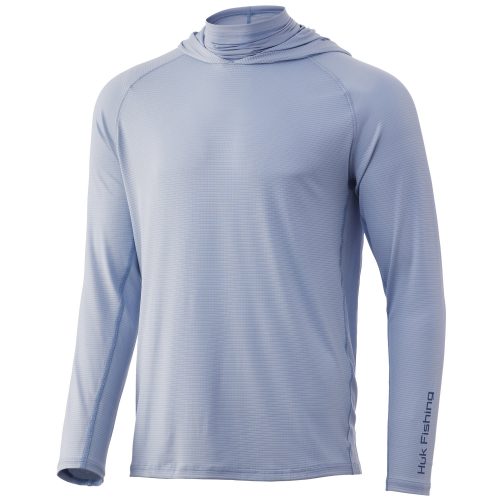 A1A Hoodie Features:
100% polyester
Extreme all over breathability
4-way stretch
Built-in face gaiter
Mesh underarm and back
UPF 50+
Full range of motion casting sleeve
Flatlock stitching
Colors:

 

Beach Glass, Oyster, White and Blue Fog
MSRP: $65.00 (3XL + $5)
A1A Woven Shirt Features:
92% Polyester, 8% Elastane
All-Over perforation
2 secure chest pockets with mesh-back
2 secure patch pockets
Button Roll Up Sleeves
Interior eyewear wipe
UPF 30+
Colors: Beach Glass, Oyster, White and Blue Fog
MSRP: $70.00 (3XL + $5)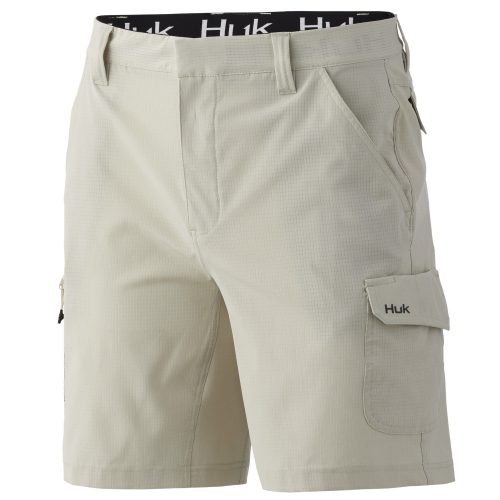 A1A Shorts Features:
92% Polyester, 8% Spandex
Extreme all over breathability
4-way stretch
8.5" inseam
All-Over perforation
Adjustable waistband
Colors: Volcanic Ash, Overcast Grey, Silver Blue and New Khaki
MSRP: $70.00 (3XL + $5)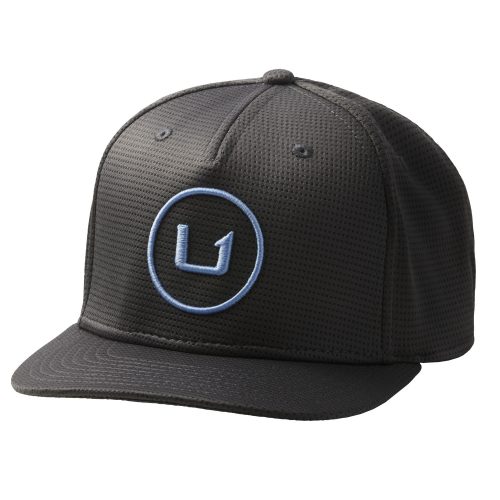 A1A Barb U Stretch Back Hat Features:
Back panels laser perforated for maximum ventilation
Anti-bacterial fabric
Moisture-wicking 3-layer inner headband
Taped seams for comfort
Colors: Black, Overcast Grey and Titanium Blue, Huk Blue
Sizes: S/M, L/XL
MSRP: $35.00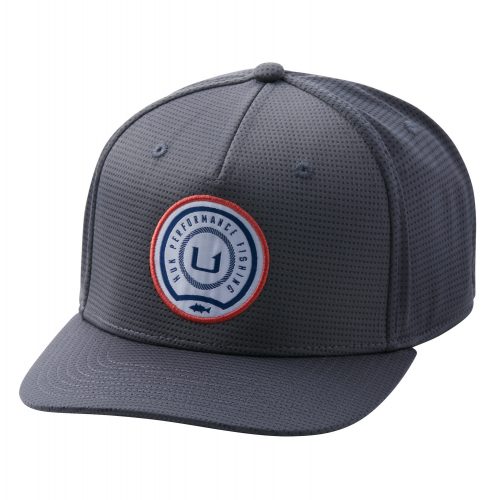 A1A Rope Huk Performance Stretch Hat Features:
Back panels laser perforated for maximum ventilation
Anti-bacterial fabric
Moisture-wicking 3-layer inner headband
Taped seams for comfort
Colors: Black, Overcast Grey and Titanium Blue
Sizes: S/M, L/XL
MSRP: $35.00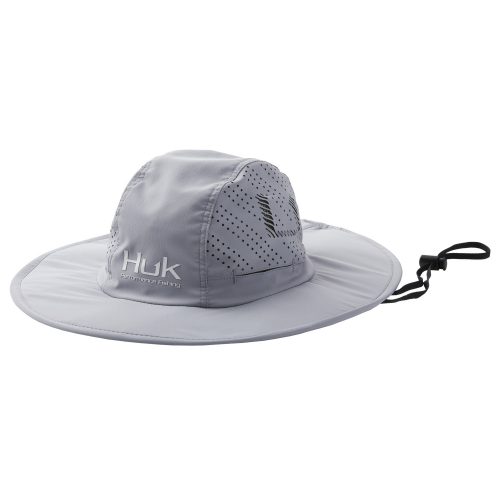 A1A Sun Hat Features:
Extreme sun protection
Supreme breathability
Shapeable wire brim
Adjustable elastic cord
Colors: Black, Oyster and Huk Blue
Sizes: One Size
MSRP: $40.00