ICAST 2019 – Missile Baits
By: Kenneth Grover
TheD-Bombhas been a hit since the day it was introduced, and Missile Baits continues to add to their lineup of highly effective lures. This year at ICAST it is all about adding colors to the already productive lineup of baits. Byron also shows us the new Ike's Micro Football Jig that will be available in six different colors with weights of ¼ oz. and 3/8 oz. I would like to thank Byron Childers, Missile Baits Director of Sales, for giving us all the details in this brief video.
Both the D Bomband the Baby D Bombhave become a staple in many tackle boxes and there are a few new colors that will surely get some attention. These new colors are: Ballistic Bruiser, Bayou Flash and Candy Bomb. There are also several colors being offered in a 25-pack which offers a savings over the standard 6-pack.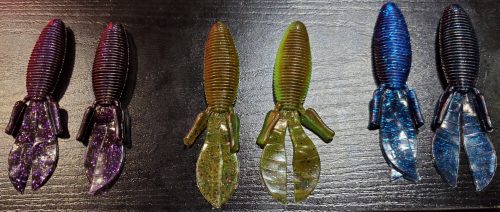 TheNed Bombwas introduced at the 2019 GEICO Bassmaster Classic earlier this year and has been rivaling the sales of the D Bomb. The addition of tail colors will become enticing options for fishermen looking for something unique with their Neg Rig techniques. The new colors for the Ned Bombinclude: Baby Bass Tail, Green Pumpkin Blue Flash Tail, Green Pumpkin Ghost Tail, Green Pumpkin Purple Pink Tail, Grape Soda Tail, and Purple Cloud Chartreuse Tail. The Ned Bombhas been an instant success for the Ned Rig techniques that continue to gain in popularity.
The Bomb Shot, which was introduced at ICAST in 2018, has been a very popular bait for the Drop Shot technique. It is also getting additional colors to the lineup which include: Cherry Blossom, GP3 and Pink Belly. This 4" bait has a solid head, a fully ribbed body and a super thin paddle tail.  The Bomb Shotcan be rigged by nose hooking or traditional Texas rigging for a more weedless approach.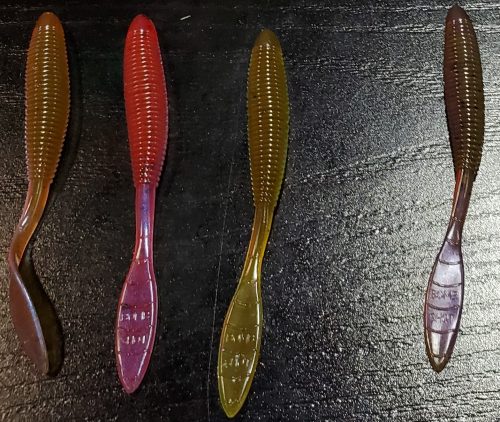 The ShockwaveSwimbait is getting two additional colors with Bloody Pro Pearl and Pink Bombshell. This bait is offered in a 3.5" and a 4.25" version. The ShockwaveSwimbait offers versatility in rigging options that include: Chatterbait trailer, A-Rig, Carolina Rig, weightless and a jig head.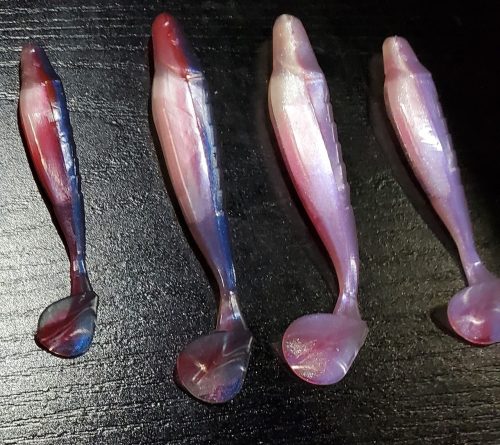 For more information:
Missile Baits
170 Turner Road
Salem, VA 24153
855-466-5738