ICAST 2019 – Bill Lewis Lures
By: Kenneth Grover
Bill Lewis Lures has been known by the popular brand name Rat-L-Trap which was established in 1964. The Rat-L-Trap has been a staple for many fishermen that target both freshwater and saltwater species. The Rat-L-Trap is offered in six different sizes ranging from the Tiny Trap (1/8 oz.) to the Super Trap (1 ½ oz.). There are many color options to help you effectively target whatever game fish you are after.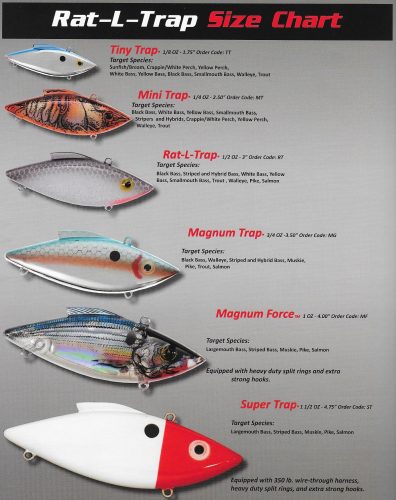 There is one model that I feel gets overlooked that can increase your options when the regular versions dive too deep. The Float-N-Trap will float to the surface when the retrieve is stopped. This bait is the same size as the ½ oz. Rat-L-Trap but only weighs 1/3 oz. and will dive one to two feet on a normal cast and retrieve. This can be very good when fishing over submerged grass such as milfoil and hydrilla that has grown to the point that it is close to the surface. In cases where a normal Rat-L-Trap would dive too deep, this bait can be retrieved above the grass.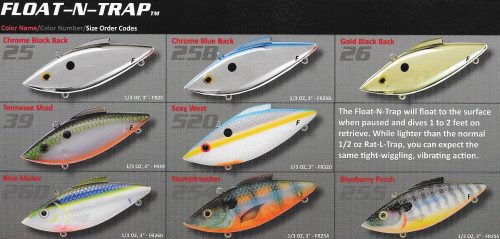 In recent years Bill Lewis Lures has been adding to the lineup to include topwater lures with the Stutter Step and lipped crankbaits with the introduction of the Echo 1.75. Last year at ICAST, the MDJ (Mark Daniels Jr.) Series was launched with the MR-6 crankbait.
This year they are introducing the newest member of the MDJ Series with the SB-57. This is a high performance but affordably priced square bill crankbait. The bait weighs 3/8 oz and is 57 mm (nose to tail). It is built with a honey-comb construction that is only found in premium Japanese lures. The premium features do not end there. There is a hybrid coffin/squared circuit board bill for sensitivity and it also comes with Mustad Triple Grip Hooks.
For more information:
Bill Lewis Lures
3240 Baldwin Avenue
Alexandria, LA 71301
800-633-4861
www.rat-l-trap.com