Iaconelli looking for 40 bass, and lots of topwater action
Posted On August 21, 2019
---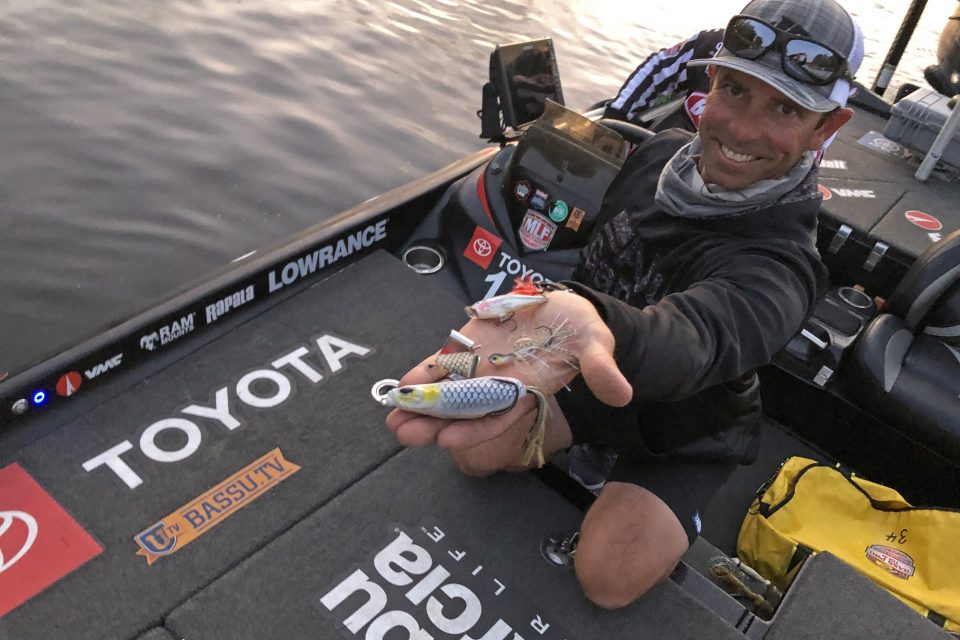 Alan McGuckin – Dynamic Sponsorships
Action is underway at the inaugural MLF REDCREST Championship on the habitat rich Upper Mississippi, and Team Toyota's Mike Iaconelli says the bass are biting big time. So much so, he feels he'll have to boat 40 bass today to score well in MLF's format.
"This is a place I've been to many, many times in my career. The water is really low compared to year's past, but it's the same old Upper Mississippi, in terms of tons of habitat, and piles of bass under 3-pounds," says Iaconelli.
"The fish are flat out biting – but catching a 4-pounder here is worth the excitement of catching a 6-pounder on a lot of other fisheries," he explains.
"This is a numbers game. So I'm going to start on a spot that I know has tons of bass in it. It's an area that I probably wouldn't even list as my second or third best spot in a traditional 5-bass tournament format," he admits.
"This week it's about being able to catch as many of the 12 or 13" fish that usually equate to a 1-pound scoreable bass as you can. And there's tons of them here. So my goal is to boat around 40 bass today," he says.
To reach that lofty number, Iaconelli plans to lean heavy on a handful of topwaters. "Everybody talks about frog fishing here, but I'll throw it all. From buzzbaits to small poppers and a Molix Sneaky Frog too," says "Ike."
Fact is, it's been less than 30 days since Iaconelli last claimed victory on a river system. He won the Bassmaster Open on the James River the last week of July, and you can bet he's carrying that current driven moment with him this week in La Crosse.
"Current is current, whether you're talking about tidal current like the James River, or here on the Upper Mississippi. You're still looking for an eddy or a current break where bass will set up to ambush prey. So yea, in that sense, there are definitely some similarities between here and The James River," he concludes.
Iaconelli says his first stop on Wednesday will be main river focused, versus a backwater. But wherever he lands today, he just hopes it tallies nearly four-dozen scoreabale bass – and if so, you can bet he'll fool some of them by buzzin', poppin' or froggin'.
---