Huk's Tie-Dye Collection Delivers Serious Performance Alongside Plenty of Fun
Charleston, SC (XXXX) — Huk's new Tie-Dye and Tie-Dye Lava collections add fun to its line of performance clothing while still giving anglers the serious performance required for long days on the water. The trendy new patterns were added to your favorite lines and are sure to freshen up any wardrobe while still delivering superior sun protection.    
Huk went all-in when creating their new Tie-Dye patterns, utilizing a variety of colors to suit anyone's palate. The Tie-Dye collection includes more traditional designs that evoke a retro feeling and the Tie-Dye Lava line, which melds colors like magma cascading down a volcano. Both lines offer style that is right at home on the boat, at the pool, or around town. 
Huk applied the fun new prints to a number of their proven clothing items, including the ever-popular Pursuit long sleeve tee. Now, men, women, and youths can all add a little style while enjoying +UPF 30 protection that blocks UVA and UVB rays all day without the need to reapply sunscreen every couple of hours. The Pursuit shirts feature cooling fibers that work to remove heat from the skin's surface, keeping anglers more comfortable and on the water longer. The moisture-wicking and quick-drying fabric utilizes an anti-microbial treatment that fights odor and stain-resistant properties that keep fish slime or frozen daiquiris from sticking. 
The new men's Volley Swim Shorts also get the Tie-Dye treatment, giving anglers, pool-goers, and seaside athletes an alternative to solid swim trunks. The quick-drying, SPF-rated fabric stretches to provide enough freedom of movement in beachside activities or maneuver around the boat while battling a trophy catch. Mesh-lined pockets offer plenty of space for all necessities. 
Serious sun requires serious face protection, but that doesn't mean anglers can't have a little fun. Huk's Gaiter is now available in Fusion Coral, Seafoam and Electric Green Tie-Dye, so anglers can be stylish while protecting their neck, ears, and nose from harmful rays. 
Huk's new Tie-Dye and Tie-Dye Lava collections add a stylish touch to the best performance wear under the sun. 
Tie-Dye Pursuit Long Sleeve Shirt Features:
●      Available in both Tie-Dye and Lava Tie-Dye
●      90% polyester/10% spandex 
●      Four-way stretch 
●      Moisture-wicking 
●      Quick-drying 
●      Sun Protection
●      Anti-microbial 
●      Stain-resistant 
●      Cooling Fibers
Men's Tie-Dye Pursuit Long Sleeve Shirt:
●      Tie-Dye Colors: Blue Radiance, Fusion Coral, Lavender Blue, Pink Lady 
●      Tie-Dye Lava Colors: Blue Radiance, Electric Green, Seafoam
●      Available in 6 Sizes – Men: S, M, L, XL, XXL, XXXL
●      MSRP: $40 (3XL + $5)
Women's Tie-Dye Pursuit Long Sleeve Shirt:
●      Tie-Dye Colors: Blue Radiance, Fusion Coral, Lavender Blue, Pink Lady 
●      Tie-Dye Lava Colors: Blue Radiance, Electric Green, Seafoam
●      Available in 5 Sizes – Women:  XS, S, M, L, XL
●      MSRP: $40 
Youth Tie Dye Pursuit Long Sleeve Shirt:
●      Tie-Dye Colors: Blue Radiance, Fusion Coral, Lavender Blue, Pink Lady
●      Tie-Dye Lava Colors: Blue Radiance, Electric Green, Seafoam
●      Available in 4 Sizes – Youth: YXS, YS, YM, YL
●      MSRP: $35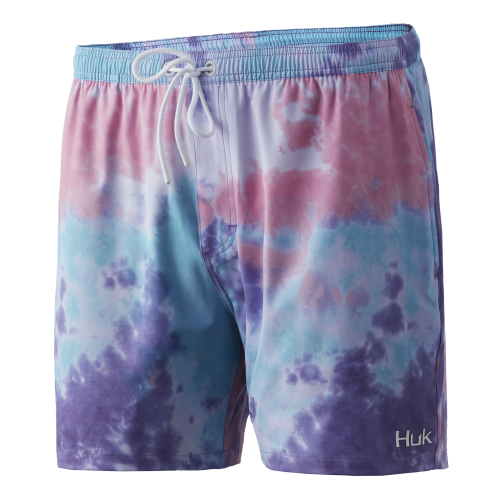 Tie-Dye Volley Swim Short Features:
●      100% polyester 
●      Four-way stretch
●      Quick-drying 
●      Sun Protection
●      Elastic waistband with interior drawstring
●      Mesh-lined pockets
●      Mesh liner
●      5.5-inch inseam
Men's Tie-Dye Volley Swim Short:
●      Tie-Dye Colors: Blue Radiance, Beach Peach, Lavender Blue, Pink Lady
●      Available in 6 Sizes – Men: S, M, L, XL, XXL, XXXL
●      MSRP: $40 (3XL + $5)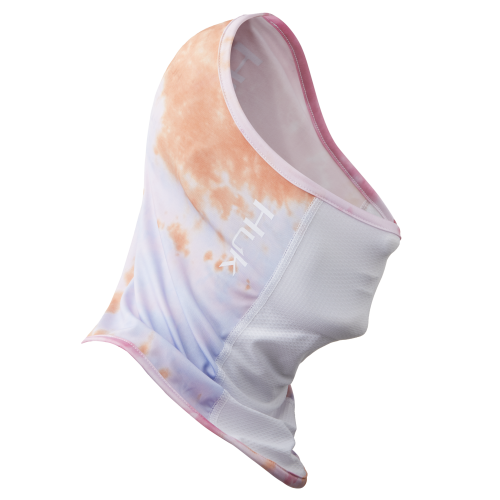 Tie-Dye Gaiter Features:
●      90% Polyester, 10% Spandex
●      Quick-drying 
●      Sun Protection
●      Tie-Dye Colors: Fusion Coral, Seafoam, Electric Green
●      One size fits all
●      MSRP: $25