Hartley Wins Aba Ram Open Event On Neely Henry
Joe Hartley of Alexandria, Alabama won the American Bass Anglers Ram Truck Open Series AL North tournament, held August 13, 2016 on Neely Henry. Running out of Coosa Landing in Gadsden, Hartley caught five bass weighing 16.01 pounds. He anchored his bag with a 4.26-pound kicker. "I caught all of my fish today flipping a ½ ounce black and blue jig around docks. I was able to cull a little today but had all of my weight caught by 11 o'clock," stated Hartley. He took home $5,000 for his victory, $1,000 from Mercury contingency, and a new Simms Challenger rain suit values at $400.
In second for the Boaters, Tim Hurst of Oxford, Alabama landed a five-bass tournament limit weighing 14.73 pounds with a 4.12-pound kicker. "I ran all over the river today. I started out shallow in the grass this morning and ended up in deeper water throwing a crankbait by the end of the day. It was a grind all day, I was able to cull a few times," Hurst said. He collected $1,377 for the effort.
Adam Bain Pell City, Alabama took third for the Boaters with five bass weighing 13.75 pounds earning $918. "I just fished around shallow all day kind of junk fishing. I was lost a few fish that might have gave me the edge. I was at least able to cull a few times to get to my final weight," stated Bain.
Finishing fourth, Cliff Williams of Jacksonville, Alabama landed a five-bass limit weighing 12.31 pounds including a 3.28-pound kicker.
Josh Bragg of Jacksonville, Alabama rounded out the top five Boaters with five bass weighing 12.16 pounds topped by a 3.77-pound kicker.
Big bass for the Boaters was caught by Tracy Robinson of Gadsden, Alabama that weighed 4.60 pounds.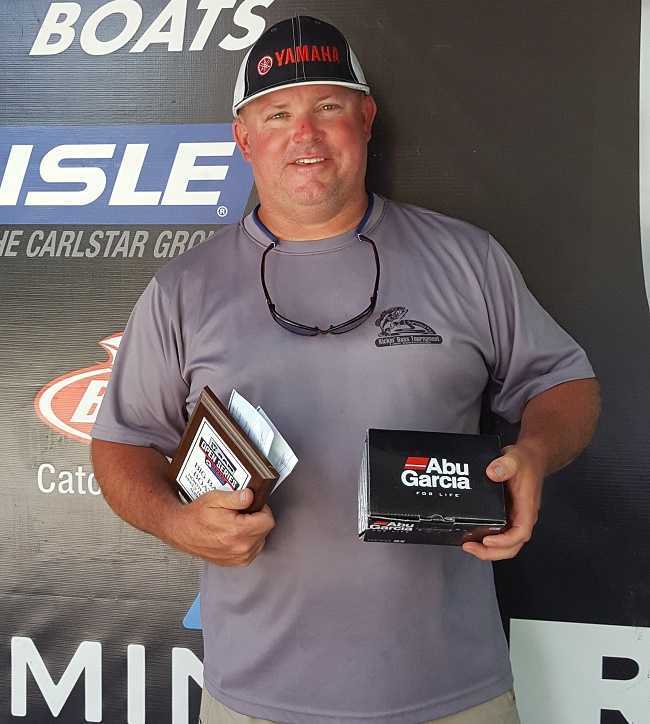 He pocketed $620 for his efforts as well as a new Abu Garcia Revo XS for catching the biggest bass of the event on an Abu Garcia reel.
In the Co-Angler Division, Derek Lester of Hiram, Georgia won with three bass weighing 8.10 pounds. He sealed his victory with a 3-pound kicker to pocket a check for $1,730 and is also taking home a Simms Challenger rainsuit.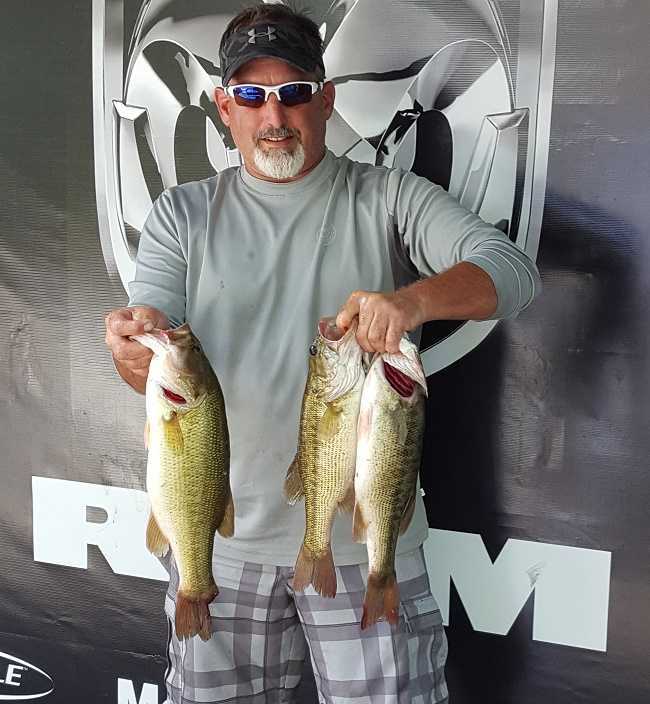 "I caught all of my fish early in the day using a black and blue jig. I was only able to cull twice throughout the day after that I only caught small fish," Lester stated.
Taking second for the Co-Anglers, Randy Hobbs of Dawson, Alabama brought in a three-bass limit weighing 8.04 pounds collecting $575 for the effort. "I used a green pumpkin shaky head to catch my fish today. I was able to catch fish all day long and even got to cull a few times," stated Hobbs.
Mike Bowers of Harriman, Tennessee placed third among the Co-Anglers with three bass weighing 6.89 pounds anchoring his catch with a 2.52-pound kicker to earn $383. "I caught all of my fish on a black and blue jig in about 3-4 feet of water. I had a rough day. I only had five bites all day and was not able to cull up," said Bowers.
In fourth place among the Co-Anglers, Wayne Kilgore of Attalla, Alabama brought in three bass for 6.57 pounds.
Danny Moss of Glencoe, Alabama finished in fifth place with three bass at 6.47 pounds topped by a 3.59-pound kicker.
The biggest bass for the Co-Anglers was caught by Vernon Miller of Manchester, Georgia that weighed 3.92 pounds and pocketed $240.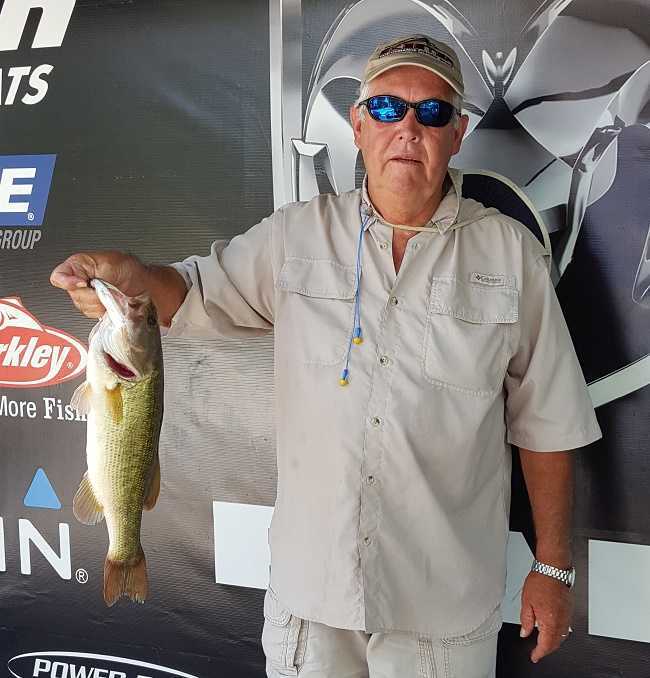 Slated for October 1st and 2nd, the next divisional tournament will be held on Lake Guntersville out of Guntersville State Park in Guntersville, Alabama. At the end of the season, the best anglers from across the nation advance the 2017 Ray Scott Championship, slated for Old Hickory Lake in Hendersonville, TN in April of 2017.
For more information on this tournament, call Kristin Malott, tournament manager, at (256)771-3709 or ABA at (256)232-0406. On line, see www.ramopenseries.com .
About American Bass Anglers: American Bass Anglers is committed to providing low cost, close to home tournaments for the weekend angler and at the same time offer each competitor an upward path for individual angler progression. For more information about American Bass Anglers, the Ram Truck Open Series, the American Fishing Tour or the American Couples Series, visit www.americanbassanglers.com.