Gear Review: Navionics Boating app
On of our all-time favorite apps is our Navionics App. This app has all the most up to date and downloaded charts available right at your fingertips. Here is a summary of features:
Navionics® recently released a new version of its Boating app:Boating Marine & Lakes is for Apple®devices, and Boating HD Marine & Lakes is for Android™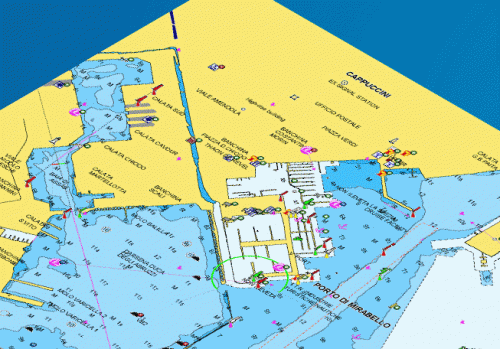 The new app version's major improvement is that it can be used with an optimized interfaceon both smartphones and tablets of the same operating system. In fact, it's designed to fit the screen resolution of the mobile device on which it is installed. It also means that the same app looks compactonthe smartphone, and it features a split-screen interface on tablet, with charts always displayed along with menu, navigation console, detailed info and all the other tools.
The SonarChart™ layer. The Navionics Boating app provides you with different chart layers, and anglers will particularly appreciate SonarChart. It is the 1ft HD bathymetry map featuring extraordinary bottom contour detail for marine and lakes. It's great for increasing awareness of shallow waters and forlocating fishing areas at any depth level. SonarChart is constantly enhanced by millions of sonar logs contributed from boaters like you.
The best features for anglers.Besides many fundamental tools — such as tracks, routes, markers, distance, weather, tides and currents — the Navionics Boating app also has advanced features, including the following:

Advanced Map Options are available with an active subscription. They give you many tools to customize your chart view, such as Fishing Ranges: you can display up to 5 depth ranges at the same time on SonarChart, so you can locate fishing spots at a glance!
SonarChart™ Livelets you create new 1 ft personal HD bathymetry maps in real time as your boat moves along the water. It appears as an additional layer over your map while it also gets stored on your device for future use.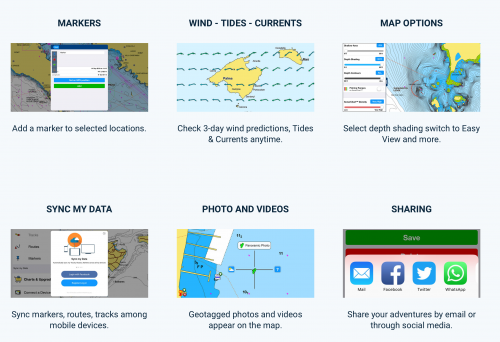 Install the Boating app for free, and receive a 2-week trial of all charts and features. Then, you can subscribe (Menu > Me > Subscription) to download multiple chart layersfor offline use,which remain on your device even after expiration. You will also get daily updatesand advanced features. After 1 year, you can renew your subscription. If you don't, you'll still have your charts — along with several permanent features.