FLW Cup Preview – Who's Catching & Who's Sandbagging….
Posted On August 10, 2018
---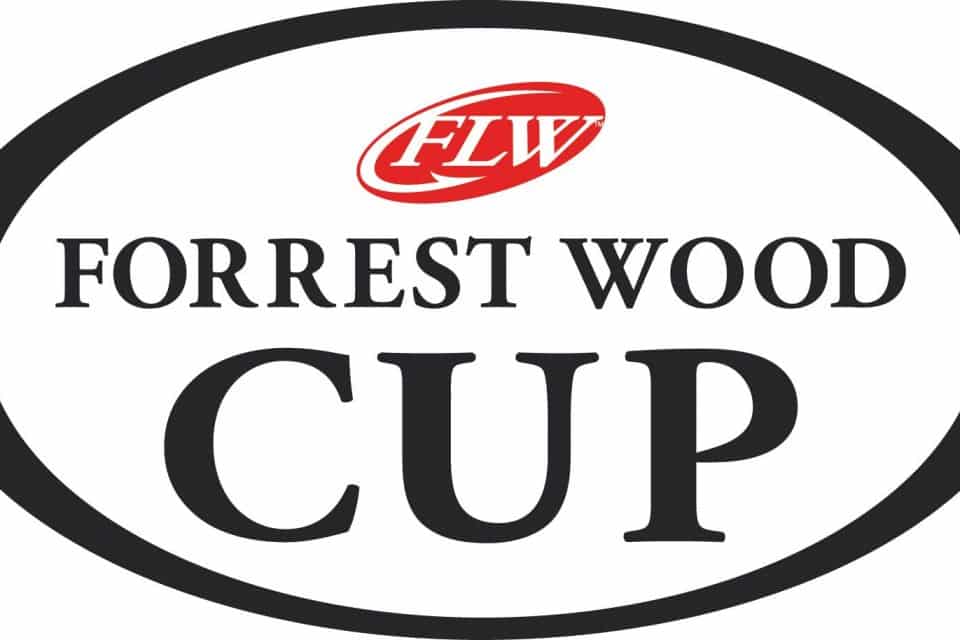 Vance McCullough
The 2018 Forrest Wood Cup may be remembered as a war of attrition.
"Whoever said 'the grass is back' told a lie," says Bryan Thrift.
Despite rumors that 'the grass is back' on Lake Ouachita, anglers are mostly unimpressed with the vegetation and even less impressed with the fish, or lack thereof, in it.
Brandon Cobb notes, "Everybody talks about there being more grass than last time. I caught a lot of my fish out of grass last time, either schooling or running the bank around the grass, and I see less grass, or at least less quality grass. There might be more grass in more areas, but it just doesn't look as good. To me. It's irrelevant."
Andy Morgan concurs, "I don't think the grass is that big of a factor. Me and Thrift were talking and I think the grass is worse than it's ever been. I heard it was back and I was looking forward to that – come out here and have a grass tournament, but that ain't happening."
Practice was slow enough to be practically worthless to some pros.
Thrift says, "It's been a lot tougher than what I'm used to here. I was kind of surprised at that, a little frustrated, but we've had a weather change. I'm going to go out there and act like it's the first day I've been on Ouachita this year, throw practice out the window and see what happens."
The biggest problem says Thrift, is finding any type of consistency. "It's very scattered. The bites are random. They're few and far between. Seems to be no pattern. You catch one on the bank, one out in timber, one schooling, one out of a brush pile. It's summertime fishing 101."
Thrift continues, "I usually have an idea what to do to catch 5 keepers and I know what to do to catch a big one, but this time I don't have that limit spot so I'm just going to be hoping, flailing for a bite."
Mark Rose hasn't spent much time in the greenery. "There's some grass – some pretty grass. I just, personally, haven't caught a lot of fish out of the grass. That is going to be the X-factor of a guy weighing in some big bags every day. It's his for taking if he does because I don't think there will be but one guy fishing it, if it happens at all. I look forward to it being a typical tough Ouachita tournament."
Rose spent a day trying to find fish stacked up on the deep edge where grass quits growing, about 17 feet deep. "That's what I concentrated on one day of practice – tried to fish the edges – and couldn't get it going."
Brandon McMillan is a noted grass specialist. He is not counting on the salad to feed the bulldog this week. "I found just a few patches of grass and they were no good. They looked nice on the graph, but when I dropped a jig on them it came back clean. The grass is sparse."
Morgan says a guy may not even need a limit each day. "You're going to see people make the cut the with 3 and 4 fish a day. They're going to be good ones, but I think you're going to see that. It's kind of a crap shoot."
Morgan says to look for worms and topwaters of all kinds to play heavy roles this week.
"You're going to have to put it together hodge podge and hope it works out. You don't have to have a limit to do well here," reminds Morgan.
According to Brandon Cobb, the biggest problem is simply that the fish aren't actively feeding. "There's a severe lack of schooling fish. The fish are not schooling at all. And I think a lot of the weights we saw last time (the Cup was contested on Ouachita) were schooling fish. I know half the fish I caught were schooling fish."
Cobb notes that schooling activity can turn on overnight. "We had a bunch of rain today which probably cooled the water down, so they could start schooling, but I think it's tougher than last time."
Of course, such conditions are to be expected at the Cup, a late summer test of the best. "At a tough tournament, the best anglers in the world will shine," notes Rose. "Any time you're fishing in August it's going to be tough, especially in the central part of the United States. Maybe up north it would be all right. Ouachita is a great lake, like most lakes though, in the middle of the summer time it's going to be a little bit tough. Weights will be down. A lot of these fish suspend out in the middle of this timber all throughout the summer and get down where the water is just a little bit cooler. In the fall it will turn back on again and it's a good lake in the spring. We're just catching it at a tough time."
The consensus among top pros on the eve of the first competition round is that the deep bite might delver the win. Cobb says, "I think more fish will be caught deep this time. Unless they start schooling, which could happen off shore, but I'll probably spend a lot of my time up shallow but that's because I feel like if I, personally, have a chance to win it will be up shallow. But I feel like there are more fish deep."
Weight predictions: Rose thinks it will take about 13 pounds per day. "There'll be some 14, to maybe 17 or 18-pound bags weighed in, but it will be tough to duplicate. A guy that consistently brings in that 12-to-14 pounds every day, he'll be right there at the end, I feel like."
Cobb is looking for even less. "I would be happy with an 11-to-12-pound bag. I mean that would be, real good. That would keep you in contention to win, not make the cut – I think."
McMillan is in the 12-pounds-per-day camp.
Bryan Thrift, "I'm thinking it's going to be 13 or 14 pounds per day like it always is down here. It seems to be fishing a little tougher than the other 3 times I've fished the Cup on Ouachita."
Andy Morgan agrees, "I think if you catch 13 pounds a day you're going to scare it to death."
---