Costa Sunglasses celebrates 40 years on the water with its most advanced frame to date
Built to achieve ultimate potential on the water, King Tide is a 40 year legacy brought to life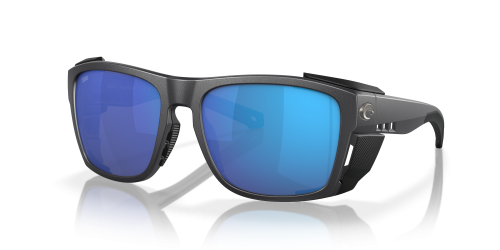 JUPITER, Fla. (July 6, 2023) – Costa Sunglasses, manufacturer of the first color-enhancing all-polarized glass sunglass lens, celebrates its 40th anniversary with the introduction of its most advanced frame to date, King Tide. In nature, a king tide requires the perfect alignment of the Earth and moon to create an exceptionally high tide and once-in-a-lifetime views and opportunities on the water. Like its namesake, Costa's King Tide is designed to give you the ultimate advantage on the water.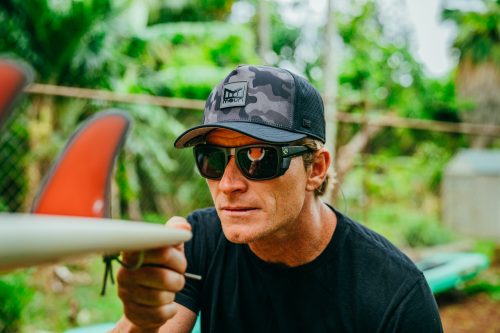 Utilizing the research and innovation from every frame that came before it, King Tide is built for those who demand performance on and off the water. Available in two styles, King Tide 6 is a medium wrap six-base frame for those who require performance in all of their watery pursuits. King Tide 8, the full wrap eight-base version, is built for elite anglers that demand the most from every cast. Technical chops on both frames include removable side shields for optimal use on and off the water, shark inspired venting to achieve a near impossible zero-fog effect, top of the line sweat management and the introduction of non-skid hooding to keep your frames exactly where you want them when the water gets rough.
"King Tide is a historical launch moment for Costa, it's the culmination of every innovation and lesson we've learned in our 40 year history," says John Sanchez, VP of Global Product Strategy. "King Tide started with a mission to deliver a sunglass packed with technology unrivaled on the water. We started five years ago with an internal challenge to study form, fit, aesthetics and so much more. Using our research lab, user insights and our pro community – who challenged us to push our limits – we delivered King Tide, opening the doors for a true appreciation of functional superiority. Our goal is to build the highest quality product, which is why King Tide is hand assembled and crafted in the U.S.,  just like we've done for the past four decades."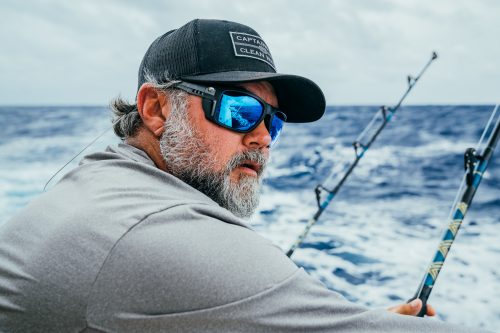 King Tide is equipped with Costa's cutting-edge polarized 580® glass lens technology, providing exceptional clarity and color enhancement. These scratch-resistant lenses effectively reduce haze and blur, while boosting essential colors for superior definition. Built with Costa's proprietary Bio-Resin, King Tide is also lightweight and maintains the durability necessary for any watery adventure.
"King Tide 6 is hands down the BEST pair of shades I've ever worn on the water," says Costa Pro, Duane (Diego) Mellor. "As an offshore guide and angler, I depend on my eyes all day, every day.  These (sunglasses) do everything I need them to and at the highest level. Epic work on the design and construction, Costa. They're gonna be a huge hit!"
"Costa was born on the water in 1983, and today, we're still doing what we do best – protecting the waters we love, inspiring our community and making the best damn sunglasses out there," says John Acosta, Costa Sunglasses Vice President of Marketing NA. "We're celebrating 40 years of bearing witness to life's best moments on the water, while looking forward to what is coming next. King Tide is the biggest energy point around our anniversary year. It's the result of 40 years of product innovation and the first time we've launched a frame in a six and eight base option. Cheers to another 40 years and to doing what we love most."
Building launch hype, King Tide hits the market in three waves. In appreciation to the brick and mortar stores where Costa got its start, King Tide 6 and 8 will be available at select VIP specialty retailers beginning July 7, 2023.  Following the first wave, Costa is dropping a 40th Anniversary Limited Edition collectors frame in black gold and a never before seen 580G gold lens. With just 40 frames available each, Limited Edition King Tide 6 and Limited Edition King Tide 8, the frames will be available online at CostaSunglasses.com on July 11, 2023. Finally, September 15, 2023, marks the global release when King Tide will be available online and at retail partners worldwide.
MSRP for King Tide 6 and King Tide 8 starts at $329. For more information about Costa's complete collection of award-winning performance, optical and lifestyle frames, visit Costasunglasses.com.