Cal Coast Fishing Adds 2018 Forrest Wood Cup Champion Clent Davis
Posted On September 14, 2018
---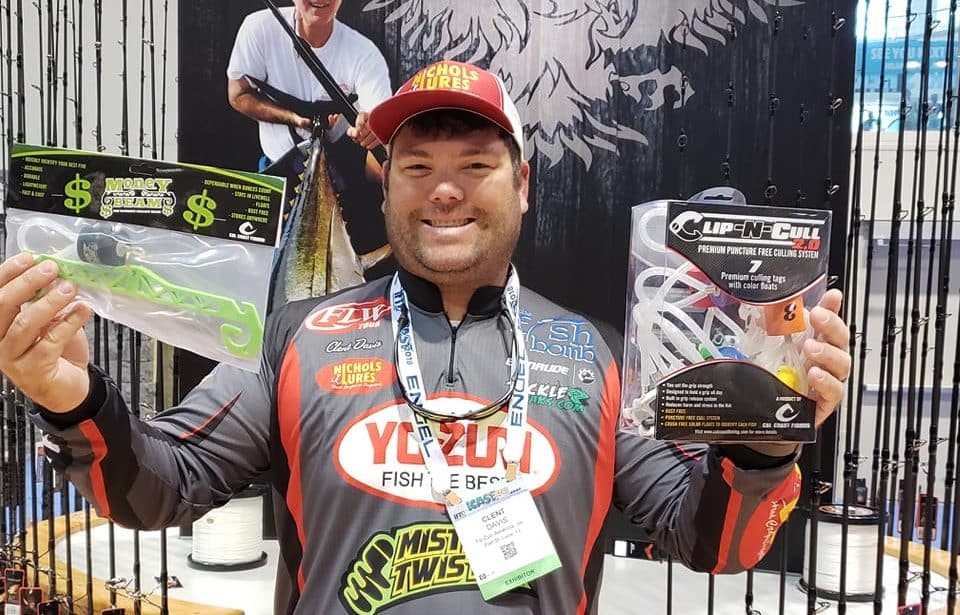 Carpentaria, Calif. – September 11, 2018 – Cal Coast Fishing, a fishing accessories manufacturer from Carpentaria, Calif., has the signing of 2018 Forrest Wood Cup Clent Davis of Montevallo, Ala. to their national pro team.  The addition adds to a staff that includes Elite Series pros Ish Monroe and Caleb Sumrall, FLW pros James Watson, Jimmy Reese, Jeff Dobson and Kyle Cortiana, as well as kayak fishing stalwarts Ron Champion and Jay Wallen.
Cal Coast Fishing has become known for their innovative products, such as the Bait Sack, Rod mule and the Clip 'n Cull 2.0 culling system.  The product line has found its way into the boats of pros and recreational anglers everywhere, and the growing pro staff will help that product line to become even more necessary.
Dave Romanus, CEO of Cal Coast Fishing, said that product development was a strong consideration for adding Davis, but there was a more important reason.  "Everything I have ever heard about Clent was that he was a great guy, and one that would fit our team very well," said Romanus.  "He was highly recommended to me by people I consider family, and in a short time, he has already proven that to be true.  Couple that with his fishing product knowledge and the fact that he just won the Forrest Wood Cup, made the decision a no-brainer for us.  We are thrilled to welcome him to our family."
Davis said he felt the same about joining Cal Coast Fishing, and the products he has already used.  "I've really enjoyed all of my interactions with Dave and his team," said Davis.  "I know what they stand for as a company, and the products they make are really high quality.  The Clip 'n Cull system is easy to use, and makes culling a breeze; I look forward to working with them to build more great products and working with them like a family."
The partnership has shown productivity in the short time they have been collaborating, with Davis having input in projects already in the works.  While nothing is yet ready to be shown to the public, Cal Coast Fishing will be releasing new products to the marketplace with the help of their world class team of professional anglers.
About Cal Coast Fishing – Established in 2015 and based out of Carpentaria, Calif., Cal Coast Fishing began by offering their original Bait Sack Premium Lure protectors and has since grown to include rod storage and transportation, Conservation minded fish culling system, and other problem solving and fishing efficiency products.  The company prides itself on producing products that help anglers be more efficient and enjoy their time on the water more thoroughly.  View their products online at https://calcoastfishing.com/, on social media or one of their hundreds of dealers nationwide.
---