Brad Knight – "I will find my way"
---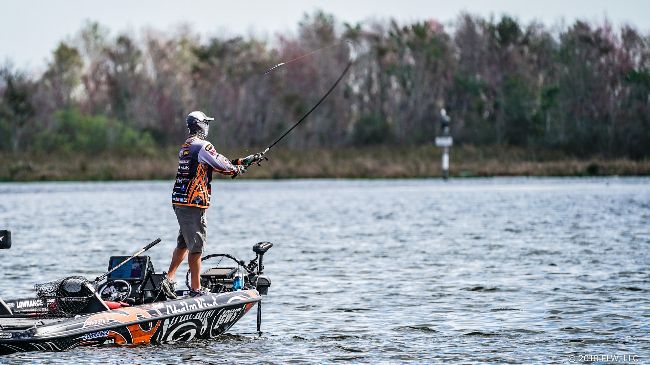 Courtesy of FLW Tour Pro Brad Knight
Photos Courtesy of FLW Fishing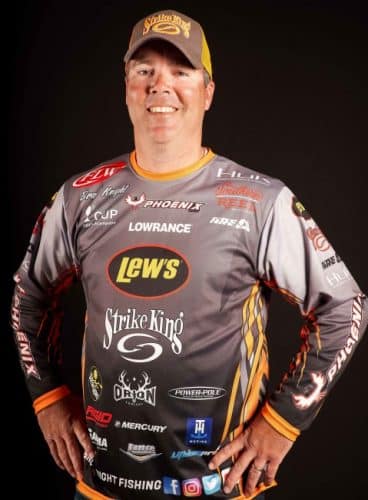 Well folks, as we head into the home stretch of the FLW Tour season, my 2018 has not been what I had hoped it would. The one-word summary would be 'disappointing'.
But, I've had good seasons and I've had bad. I'll recover from it next year and have another good one, hopefully.
We started with two tournaments in Florida. That put me behind the 8-ball right from the start. I made some decisions, trying to get myself back into good position and those didn't pan out.
Of course, I lost a couple of big fish that would have made a difference, but that happens to everybody and it's not an excuse.
To put my finger on exactly what went wrong, I'm not sure, to be honest. Not getting any momentum to start the year didn't help. It had a bit of a snowball effect. You don't want to dig yourself a hole at the start of the year and then feel like you're playing catch-up. That's what happened.
Now, I've been around some fish and it has not worked out. I kind of rolled the dice, trying to make things happen. I fished against my strengths a little bit this year, trying to win. Lanier is a perfect example. I knew it was going to be won on the lower end, out off the bank. The water was up and dirty. Shallow, dirty water is my strength. But I knew it wasn't going to be won that way. I'm trying to put myself in position to win tournaments. That may cost you a little bit of consistency and it may cost you a few checks along the way, but as long as it puts you in position to win an event every year or two, that's the goal for me at every tournament because in our sport, wins are what counts.
One big difference is I haven't had my wife, Becky, or my daughter, Tinsley with me. Tinsley just graduated kindergarten, so we're excited about that. And I have enjoyed sleeping in my Lance camper, though I had grown accustomed to having Becky and Tinsley waiting for me each day when I came off the water in our old 40-footer.
The Lance has made me feel right at home – off the water – no matter where I've gone this year, even when the fish treated me like a stranger on the water.
The FLW Tour takes us to Lake St. Clair next. I need to go up there and have a good week, turn the whole season around. It's funny how your whole season can get defined by one good week. The chance to whack on some smallmouth is a welcome thought. The weather should be good. Being up there so early in the year is going to be a little different for everybody. We will either be on the tail end of the spawn or the immediate post-spawn. Sight-fishing could play a role. I wouldn't mind having a couple of good ones to start on, if that's a viable option.
There may be a strong topwater bite. It should be a really fun event. I look forward to getting up there.
As for the Bassmaster Opens, I would really like to qualify for the championship and fish for that Bassmaster Classic Berth. I would be lying if I said that fishing the Bassmaster Classic wasn't on my bucket list. And the Classic will be on Fort Loudon, in my back yard. It would be awesome to fish the Classic and get to sleep in my own bed.
In order to do that, I need to do well in the last two Eastern Open events on Lake Champlain and Douglas Lake, which is about an hour from my house. I've got a lot of familiarity with Douglas, but September is kind of a tough time to fish there, although that could help me out some, make it tougher on everybody. My local knowledge could be an advantage then.
First though, I have to survive Champlain with a decent finish. Ounces matter. You can have a really good day of fishing and eight ounces could make a 30-place difference. You could have 16 pounds, a decent day, and be in 100thplace or have 17 pounds and be in 30thplace.
On the business side, I'm looking forward to the big ICAST show in July, catching up with friends and seeing the latest and greatest the industry has to offer. That's always exciting. I enjoy working for my sponsors.
On the tournament side, I will find my way. I will make it back again.
---