Boat Crash Kills 1, Passenger in Serious Condition
---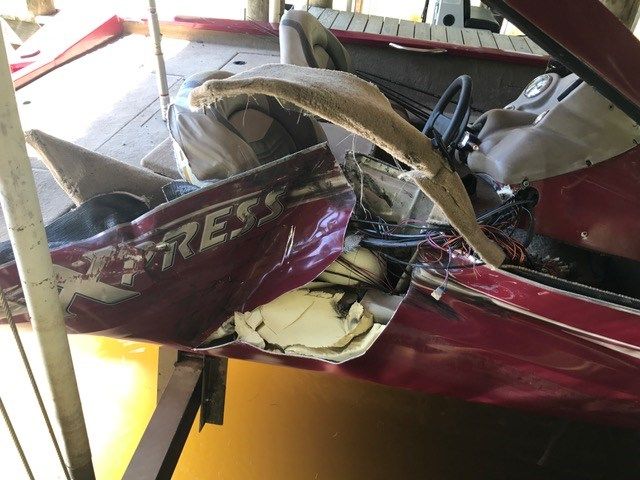 Content and Photo Courtesy of WALA News /Mobile
By Elizabeth Rodil
Published: March 31, 2018 at 2:38 PM CDT
Updated: March 31, 2018 at 9:28 PM CDT
STOCKTON, AL (WALA) –
One person was killed and another was seriously injured when two fishing boats collided during a fishing tournament near Live Oak Landing in Baldwin County Saturday, according to the Alabama Law Enforcement Agency.
This happened at about 10:50 a.m. near Stockton, where a Media Bass fishing tournament was happening on the Tensaw River.
One of the two fishing boats was involved in the tournament, an ALEA official on the scene said.
Alabama State Troopers from ALEA's Marine Patrol Division responded to a two-vessel collision in north Baldwin County near the confluence of Miflin Lake and the Tensaw River.
Troopers said a bass boat operated by Wesley Scott Feely of Atmore collided with the driver's side of a bass boat operated by Jackie Dewayne Cox of Pace, Fla.
Troopers provided the following information:
The occupants of both boats were ejected into the water but were wearing personal flotation devices. Several boaters who heard the boat crash rushed to assist the victims. They pulled Cox and his passenger, Lee Grandquest, of Semmes from the water, rendered first-aid and stopped one of the boats that was still circling without an operator.
Cox was deceased at the scene. Grandquest was flown to USA Medical Center in Mobile, where he is still hospitalized Saturday night. Feely was treated at North Baldwin Infirmary Emergency Room and released.
Acting Baldwin County EMA Director Jessie Peacock and his son Hayden were also fishing nearby and helped provide treatment and coordinated with Crossroads VFD and a Medstar EMS crew to guide them to the scene.
The cause of the accident is still under investigation by the Marine Patrol Division.
Twenty-five boat teams were listed online by Media Bass for Saturday's tournament.
---