Berkley Signs Eight Anglers to 2018 Pro Team
Posted On January 18, 2018
---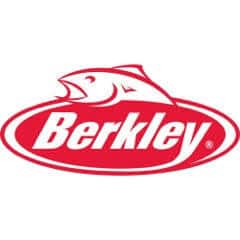 New pros to represent Berkley in 2018
COLUMBIA, SC –  (January 18, 2018) – Pioneering fishing brand Berkley® has announced that it has added eight new Fishing League Worldwide (FLW) and Bassmaster Elite anglers to its pro team roster. These anglers will be sponsored by Berkley for the 2018 season and will represent the brand's hard and soft bait, line and hooks. They will also test and evaluate products and appear at trade shows and events.
"Having these elite anglers on our team is an honor, and we are proud to have strong representation for our brand," said Jeremy Albright, brand development manager for Berkley. "We look forward to working with our pro team and supporting them on the Tour this year."
The new pros will join the existing Berkley line up of anglers including Mike Iaconelli, Skeet Reese, Justin Lucas, Josh Bertrand, Hunter Shryock, Bobby Lane, Adrian Avena, Guy Eaker, David Fritts, Scott Suggs and Gary Klein.
2018 Berkley Pro Team
All Berkley Products
John Cox – Debary, FL
John has been an FLW pro for seven years. He has reeled in five tournament wins with 24 top 10 finishes and five cup appearances. In 2016, John made history as the first pro angler to bring home the coveted FLW Forrest Wood Cup in an aluminum boat. He has fished a total of 107 events. John has also qualified for the 2018 Bassmaster Classic.
Justin Atkins – Florence, AL
Justin has also proven himself to be a tough competitor within his first year as an FLW Tour pro. Most recently, he won second place for 2017 FLW Rookie of the Year and won the Forrest Wood Cup on Lake Murray. Justin has competed in a total of 79 events with 14 top 10 finishes.
Tom Redington – Lake Fork, TX
Tom is a nine-year veteran in the fishing industry. He has one tournament win with four top 10 finishes and has fished 88 total events. Tom is the former host of TV fishing show "Big Bass Battle" and was a regular on the "Belize Outdoors" show. He has also guided for trophy bass on Lake Fork, TX for over a decade.
Shane Lehew – Catawba, NC
Shane has fished 92 events and was sixth in points in 2017. He has won four tournaments and reeled in 19 top 10 finishes. For the past three years, Shane qualified for the Forest Wood Cup. As a young angler, he won the Junior World Championship in 2007.
Joe Thompson – Clayton, GA
Joe will be fishing on the FLW Tour as a rookie in 2018 and has been one of Abu Garcia's top field testers and advocates. He has won one tournament with 11 top 10 finishes. Joe has fished 68 total events.
Berkley hard bait and hooks
Joey Cifuentes – Clinton, AR
Joey has been an FLW pro for one year and has won three tournaments. With 11 top 10 finishes and two cup appearances, he has fished 51 events. 2016 was Joey's rookie year on tour where he finished third in points. He has also fished the Costa series and was a top five finisher.
---
Berkley line
Josh Weaver – Macon, GA
Josh has been an FLW Tour pro for two years. He has fished 41 events with eight top 10 finishes and two cup appearances.
Chris Groh – Spring Grove, IL
Chris qualified for the Elite Series this year through the Bassmaster Central Opens. He will begin his first season as a rookie. To date, he has fished 13 events.
For more information about Berkley, visit Berkley-Fishing.com
---