Anglers Channel Bass Wrap Up Show, Brought to you by Sportsman's Warehouse, adds the Pursuit Channel
Columbia, SC (June 30, 2023) – The Anglers Channel Bass Wrap Up show, brought to you by Sportsman's Warehouse, continues to grow its distribution with the addition of the Pursuit Channel, starting January 2024.  The 14th season of the show will still debut on Discovery with Saturday airings in the fall of 2023 for the fifth consecutive year.  The program will then move to Pursuit for multiple airings per week, throughout the first quarter and beyond.  The Anglers Channel Bass Wrap Up show is an informative recap of professional, amateur, and grassroots-level bass fishing tournaments across the country. Bringing tournament trails of all sizes to the spotlight, by capturing the anglers who fish and finish well in these events. The program also mixes in informative segments on new techniques, new products, and share useful information to help the weekend angler learn about all things fishing.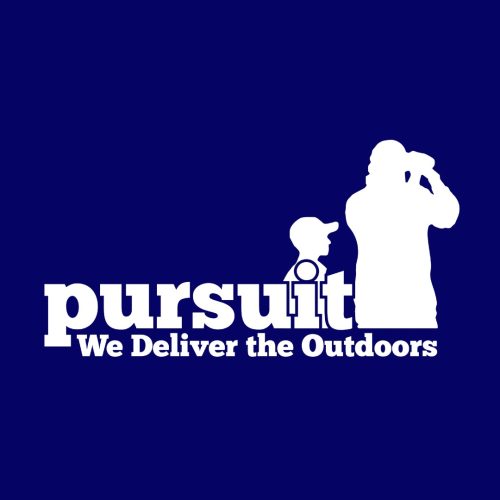 Since 2008 Pursuit has been delivering extensive high-quality outdoor content to millions of viewers unserved by any other full-time outdoor network.  The unique basic tier package delivery with the major satellite distributors, plus major recent additions in the cable sector, provides access to an audience that is ripe with outdoorsmen and women for its content partners.  In addition to joining the network, The Anglers Channel Bass Wrap Up show will also be featured on Pursuit's digital platforms.  Look for The Anglers Channel Bass Wrap Up program beginning in 2nd quarter 2024 on the Pursuit UP streaming channel available to over 90 million users, or available 24/7 on Pursuit UP's VOD/App platforms.
According to Danny Blandford, AC Director of Business Development, "Moving our program to Pursuit in the first quarter of 2024 will be another milestone in the growth of our Anglers Channel platform.   The weekend premiers with Discovery deliver a vast reach and the additional airings with Pursuit will help us reach up to 30 million additional households.  It will be great to see our program and partners featured alongside so many popular outdoor television programs during the peak fishing television season on Pursuit.  We look forward to showing our program to viewers who may not have seen us on the Discovery Network in years past."
The 2023/24 season of the AnglersChannel Bass Wrap Up Show, Presented by Sportsman's Warehouse, will kick off again this fall with highlights from the Bassmaster Classic, the Inaugural Minn Kota/Humminbird Owners Tournament, as well regional events, fishing tips, and much more. If you want to catch the action as it unfolds this summer, visit www.AnglersChannel.com, and be sure to follow along on Facebook, Instagram, YouTube, and TikTok.
About AnglersChannel.com
AnglersChannel.com multimedia platform combines the web, social media platforms, podcasts, on-site event coverage and The Anglers Channel Bass Wrap Up Show on Discovery and Pursuit to bring you the No. 1 resource in tournament bass fishing. Anglers Channel features the web's most robust tournament database, used by thousands of anglers daily, including schedules, results and searchable details by body of water. Anglers Channel also delivers industry news as it happens, along with coverage of all tournament bass fishing, from BASS and Major League Fishing to the weekend warriors. Visit Anglers Channel via the web, Facebook, Instagram, Twitter and TikTok.
About Pursuit
Pursuit Media, LLC, the industry leader in total home and user delivery, has its linear feed Pursuit Channel, active nationally to 30+ million homes via DIRECTV, AT&T U-verse HD, DISH Network, Sling TV HD, Comcast Xfinity, Fios by Verizon HD, Centurylink Prism HD, Cox Communication HD and the National Cable Television Cooperative (NCTC).  PursuitUP, is active to 90+ million users through Samsung's TV Plus, Sinclair's STIRR, Xumo, Glewed TV, Vidgo, Kloud TV, Select TV, TCL Smart TVs, Plex, and many more. Additionally, PursuitUP's VOD library is readily available online to anyone at pursuituptv.com, or by downloading the PursuitUP app available on most devices.
For more information contact Danny Blandford at [email protected]