Benton Makes 12 Cut, Sharpens Decison-Making Skills At Bassmaster Elite Series On St Johns
---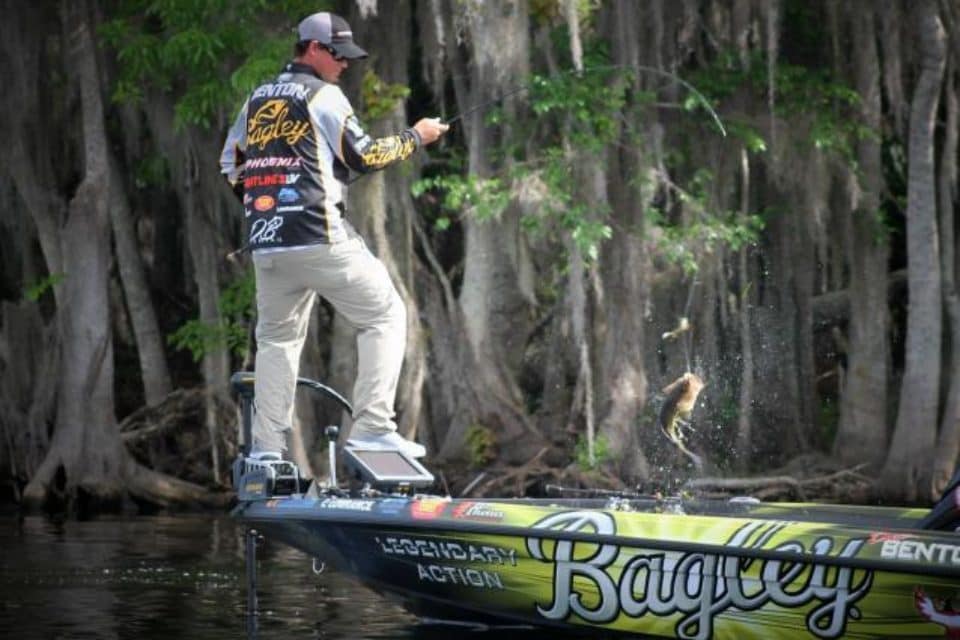 Drew Benton fished his first Bassmaster Elite Series tournament on the St Johns River out of Palatka this past week. Having won an FLW Tour event on Okeechobee before, the young pro from Panama City, Florida knows how to close out a tourney, especially in his home state where he loves to sight fish, as he did around Lake George during the Elite derby.
Benton made the Top 12 cut and fished the final round against anglers such as Greg Hackney, the legendary Rick Clunn who won this tourney, and St Johns River stalwarts Terry 'Big Show' Scroggins and Cliff Prince.
In the face of this competition Benton weighed 3 limits in excess of 20 pounds over 4 days. Only a stumble on Day 2, when he stepped to the scale with a little over 12 pounds, kept him off the winning pace of slightly more than 80 pounds.
He knows where he messed up. "I fished used water," said Benton of his 2nd day decision. "I tried to catch them where I caught them the first day. They had been beaten up too badly. There were no big fish left."
Other top finishers, including runner-up Hackney, commented on the need to fish new water each day.
It was a tough lesson but one that will benefit Benton as he chases the 2016 Bassmaster Rookie of the Year Award. For now, he leads that race.
---