Tim Irwin Food City Bass Tournament Supports Boys & Girls Clubs Of Tennessee Valley
---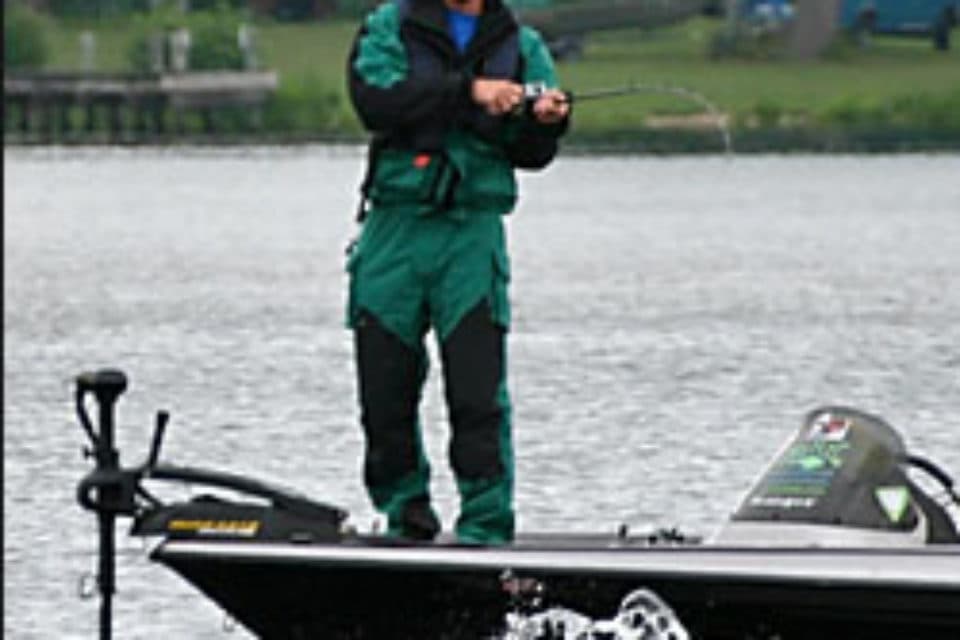 Between 150 and 200 boats are expected for the 23rd annual Tim Irwin Food City Bass Tournament on Tennessee's Fort Loudon-Tellico Lakes Saturday and, while the tournament is expected to raise more than $50,000 for the Boys & Girls Clubs of the Tennessee Valley, every one of those fishermen will get back much more than their $225 per boat entry fee.
"The unique thing about this tournament is that because of our sponsors supporting the charity, the fishermen get back more than 100 percent of their entry fee," said Irwin, former University of Tennessee football player and NFL veteran, who now serves as Knox County Juvenile Court Judge.
Irwin explained that all of the money donated by sponsors goes straight to the fund for the Boys and Girls Clubs.
"That enables us to raise in excess of $50,000 for the Boys and Girls Clubs and the fishermen still have a quality event," Irwin said. "First place pays $10,000 cash. A minimum of one out of every seven boats will be a winner and prizes will be paid down through approximately 30 places."
Irwin who played 13 seasons for the Minnesota Vikings, said it normally takes about 20 pounds to win the tournament.
"We expect a good turnout Saturday. We are running about as usual on pre-registrations," he said.
Irwin said the Boys and Girls Clubs of Tennessee Valley serve 15 facilities in Knox, Loudon, Blount and North Anderson counties, providing a variety of services from school, tutoring, kindergarten, meals, even swimming lessons.
"It is the largest day care provider in Knox County and it does a tremendous job of caring for kids after school," Irwin said, adding that "83 percent of those kids are from non-traditional families. A traditional family is a mother, father and child; 83 percent of these kids live with a grandparent, a single parent or are in the care of Social Services."
The most impressive statistic about the program, he said, is that kids who belong to a Boys and Girls Club are 2 ½ times as likely to graduate from high school.
"The clubs provide tutors, a homework program, a snack after school and even a hot supper if they stay there until that time of day."
A native of Knoxville, Irwin, who was a Boys and Girls Club member himself growing up, signed a football scholarship with Tennessee in 1977. His senior year, Irwin was named All-SEC tackle and also won an NCAA Post-Scholarship Award for academic work in pre-law. He was named to the SEC Academic Honor Roll in both 1979 and 1980.
Irwin was a third-round draft pick in 1981 and played in the NFL from 1981-94, including a 13-year career with the Minnesota Vikings. Following his retirement from the NFL in 1990, he returned to Knoxville where he earned his law degree and was admitted to the Tennessee Bar. He practiced law in Knoxville until 2005, when he was appointed Judge of the Juvenile Court of Knox County.
Irwin was one of 11 inductees to be enshrined in the Tennessee Sports Hall of Fame Feb. 11 at the Renaissance Hotel in Nashville. He was inducted into the Boys & Girls Clubs of America Alumni Hall of Fame on May 14, 2009, in Atlanta, Ga.
Since 1987, Food City has been the official sponsor of the Tim Irwin/Food City Bass Tournament held in Lenoir City, Tenn. The tournament has raised over $530,000 since 1990 for the Boys & Girls Clubs of the Tennessee Valley.
Tim Irwin Food City Bass Tournament
Sat, May 7, 2011
Fort Loudoun-Tellico Lakes
Tellico Canal Ramp
Call 865-805-4163
---