Navionics Updates for Arkansas, Georgia and Illinois Lakes Updated with Fish Attractors
Posted On December 18, 2017
---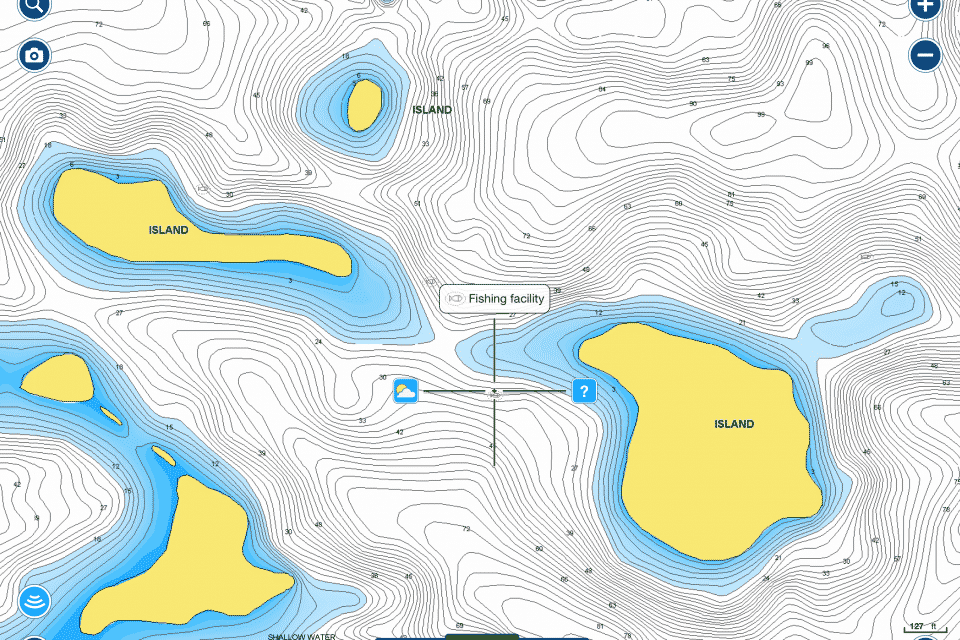 12/18/2017
As part of our ongoing product enhancement efforts, we recently added the locations of thousands of fish attractors on 54 lakes in Arkansas, Georgia and Illinois. This is in addition to the many updates released earlier this year for lakes in Alabama, Kansas, Kentucky, South Carolina, Tennessee and Texas.
Fish attractors are made up of a variety of manmade and natural materials, such as pallets and cleared brush, to create habitats where fish can forage or hide from predators. They also serve as productive fishing spots for anglers to target. Now, just by searching the map for the fish symbol, anglers can easily find more places to fish for bass, crappie, walleye and more!
In Arkansas, more than 4,000 fish attractors are now marked throughout 37 lakes. In addition to Lake Ouachita, where the 2018 FLW Forrest Wood Cup will take place, the following lakes are updated: Barnett, Bear Creek, Beaver, Blue Mountain, Bois d'Arc, Bono, Bragg, Brewer, Bull Shoals, Cargile, Chicot, Columbia, Conway, Dardanelle, De Gray, Dierks, Gillham, Dunn, Elmdale, Greers Ferry, Greeson, Hamilton, Harris Brake, Horsehead, Monticello Sunset, Maumelle, Nimrod, Norfork, Overcup, Storm Creek, Sugar Loaf, Table Rock, Tri-County, White Oak, and Willastein.
In Georgia, nearly 300 fish attractors were added to 13 lakes:Lake Allatoona, Carters Lake, Lake Chatuge, Dodge County Public Lake, Evans County Public Lake, Flat Creek, Goat Rock, Hugh M.Gillis Public Lake, Lake Nottely, Oliver, Paradise, Lake Sinclair, and West Point Lake.
And in Illinois, more than 100 fish attractors can now be found on Cedar, Kinkaid, Murphysboro, and Washington County Lakes.
See the improvements now.
Compare your current charts on our Chart Viewer at navionics.com. Boat Safer and Fish Smarter with the most detailed charts and SonarChart™ – our 1 ft HD bathymetry map! And always have the most up-to-date information with daily chart updates!
Get the same charts with our free Boating app, that provides a 2-week trial! If you already have any of our apps, keep your charts up to date with Menu > Update All. To learn more, go to navionics.com.
---