Morizo Shimizu Leads Bass Elite On Cayuga Lake With Over 23 Pounds. Aoy Leader Greg Hackney Day 1 Weight Dq'd
---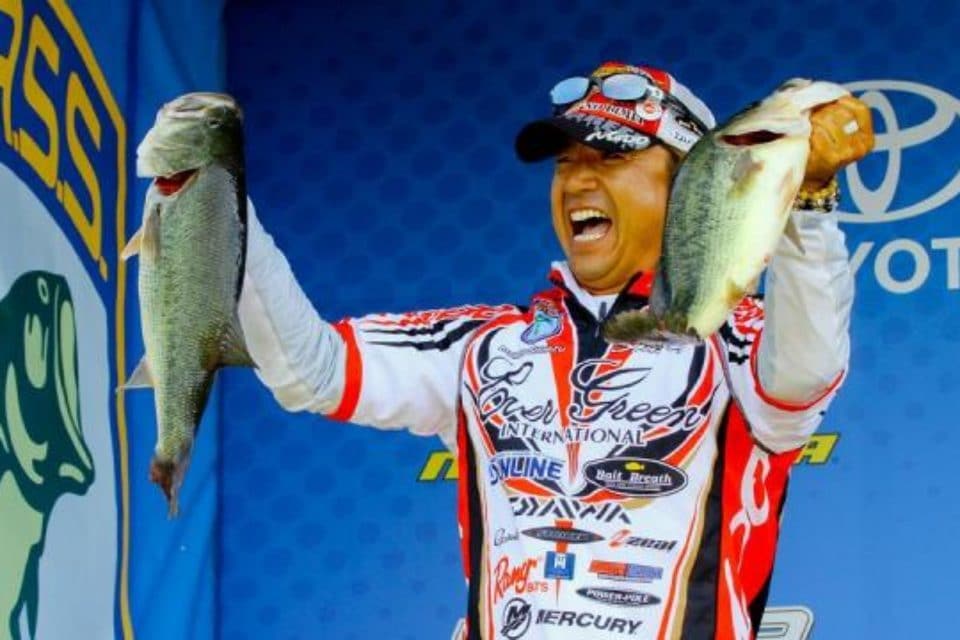 Morizo Shimizu found Big Momma in a 6.3 pound bass and leads Day 1 of the BASS Elite slugfest on Cayuga Lake In New York. The weights are close with just under 17 pounds in 50th place. The field is stacked and Friday looks to be another barn burner as the field is anxious to get back out on the water.
AOY Leader Greg Hackney had his day 1 weight Disqulafied after fishing in an off limits area. The official release from BASS is below as Gerald Swindle now moved into the AOY Hot Seat.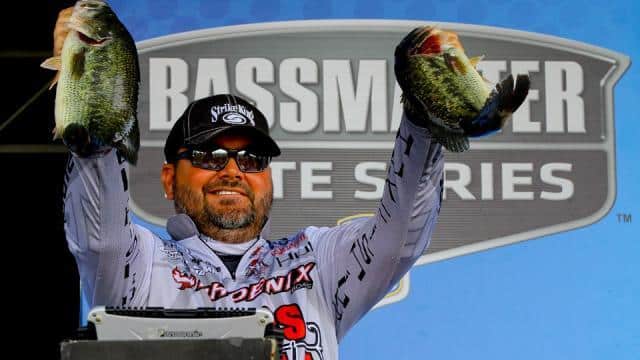 Greg Hackney's First-Day Catch Disqualified
UNION SPRINGS, N.Y. — Louisiana angler Greg Hackney came into this week's Busch Beer Bassmaster Elite at Cayuga Lake with a commanding lead in the Toyota Bassmaster Angler of the Year race — and it seemed for a while on Day 1 like he had maintained that lead.
Hackney caught 17 pounds, 8 ounces to land in 36th place, but it was announced after Thursday's weigh-in that his catch had been disqualified.
"Greg Hackney's Day 1 catch was disqualified for fishing in an off-limits area," said B.A.S.S. Tournament Director Trip Weldon. " There are several of these off-limits areas on Cayuga Lake. These areas were marked and confirmed with law enforcement. Then we took several steps to make the anglers aware of the areas, including posting them at the pre-tournament meeting Wednesday night."
Hackney could not be reached for comment.
On glacier lakes in New York, state law says all man-made marinas and boat basins are private property. There are 11 such areas on Cayuga.
After the disqualification, Hackney fell from first place to fourth in Toyota Bassmaster Angler of the Year standings, 37 points behind new leader Gerald Swinde. Jacob Powroznik is second, followed by Takahiro Omori.
---