Just when you thought pattern-fishing was dead . . .
---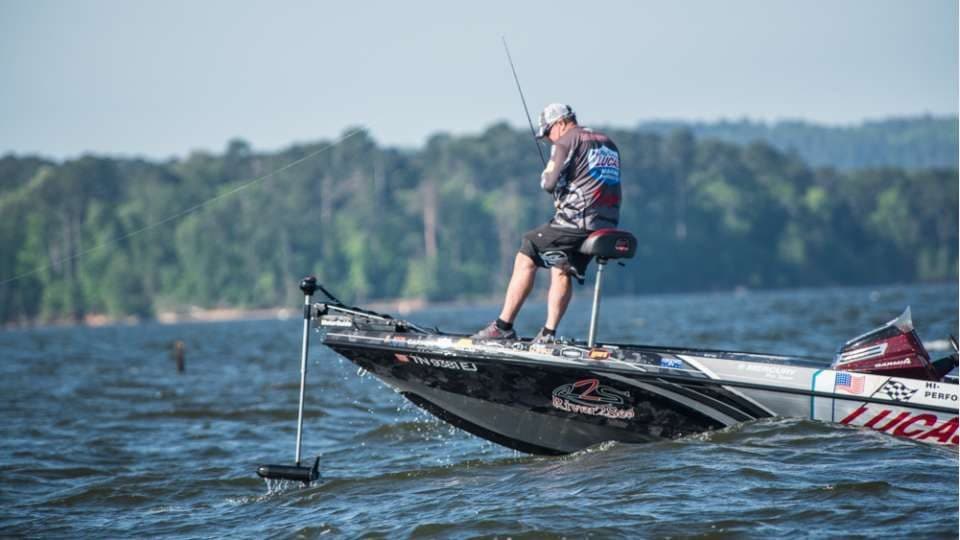 Vance McCullough / Photo Courtesy of BASS, Garrick Dixon
I mean, John Murray just won the Elite Series event on a sprawling Toledo Bend Reservoir by mining one spot. He would have made a run at Kevin Van Dam the last time the Elites were there but he lost 3 big fish from the same submerged house foundation where he closed the deal this time. He won a tourney in 2003 by fishing the same area, 200 yards away.
Jordan Lee just won the Classic by hauling the heaviest single-day catch from a lone point. Others that looked identical and laid out similarly failed to produce.
Jessie Wiggins recently won an Open in Florida by cranking an offshore spot. A single spot.
John Cox won the Forrest Wood Cup last summer by tossing a frog up one particular creek. A look-a-like creek across the lake failed to yield the same results.
And any time the guys fish Florida it's all about real estate, not a pattern.
I could go on, but you get the point.
Hole-sitting has come to dominate tournament angling in recent years. Pros will even baby sit a spot for fear that others would move in if they left.
Not exactly how Rick Clunn and Roland Martin taught me to fish in the pages of Bassmaster Magazine and on Saturday morning TV.
Then there's Scott Martin who won this past weekend's FLW Tour tourney on Lake Cumberland.
"My fish had to be in a creek. Not a main pocket off of the river, but a creek with small arms," said Martin.
"The creeks I liked had lots of little arms. At the intersections there were points, then a straight stretch that led back to pockets with bushes. The largemouth used the bushes in the back of the drain, while the spotted bass keyed in on the bushes along the stretches. The smallmouth liked the secondary points with rock and bushes near the intersection openings."
Now that's a pattern.
Dude had all 3 species dialed-in and he caught 'em all. Martin's final day sack contained 2 largemouth, 2 spotted bass and 1 smallmouth.
Contrast that with Martin's modus operandi from his early years on Tour:
"When I first started fishing professionally, I would only fish places where I had caught a fish in practice or in the tournament," Martin says. "I didn't have the confidence to go down the lake during a tournament and just pull into a place I had never fished before. Basically, I was a very spot- or area-oriented angler. So this win feels good because it shows progress in becoming more of a pattern-oriented angler that is willing to take risks on new water during the events."
In my opinion, it's good to see someone decipher the bass fishing puzzle and put together a solid pattern that demonstrates knowledge and mastery of the lake at the time of competition.
---