Gear You Need – Gear Review – Ardent Apex Elite Baitcaster Reel
---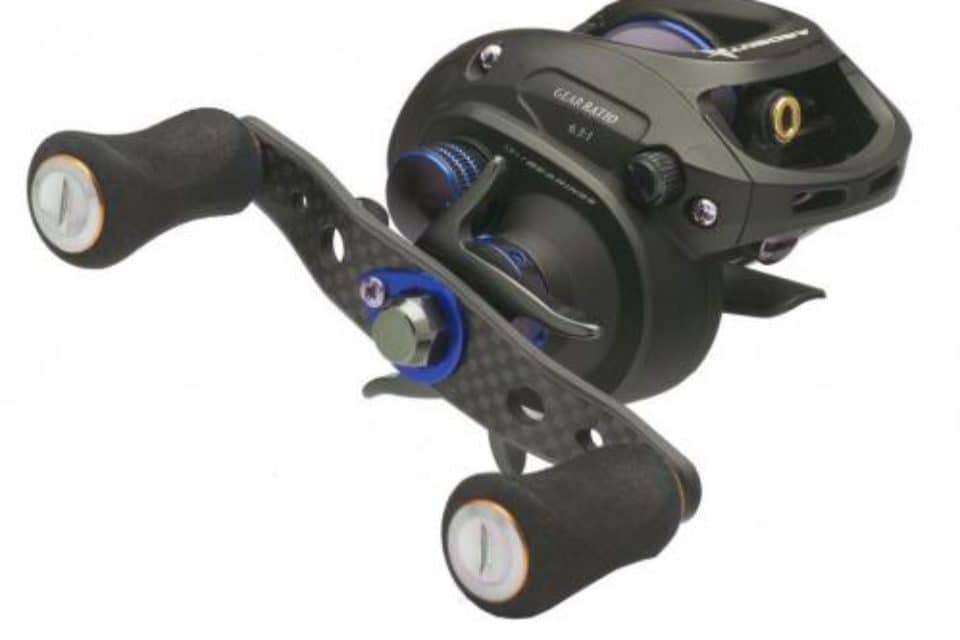 It seems like every major reel manufacturer is making a bait casting reel from the $100 to $250 range and promising so little for the price. I recently had the chance to try out the Ardent Apex Elite bait casting reel and I felt like this reel was molded to fit the palms of my hands. Weighing in at 6 ounces with a high strength aluminum frame and 12+1 ball bearings – This reel packs a punch!
Equipped with a big carbon fiber handle that lets you muscle the fish out of any cover. Trust me, my best day out in the water was with this guy. I caught each fish so effortlessly, it was like I was Denny Brauer himself! A pro with a gorgeous blue trim reel that may even get the attention of a beautiful fisher-woman. A man can dream, right?
Because this reel is so smooth, I had to reteach myself how to cast a bait caster… Which to me I don't see as a bad thing, as I was a little rusty and a little practice never hurt anyone. With some quick adjustments and thumb pressure, all was good.
I cannot stress enough how light this reel is. It is excellent for a full day of fishing, which is great for us, bad for anyone who needs us that day! You can cast this reel a hundred times in one sitting and your arm will feel like you've been throwing a feather each time.
Sleek design, a nice carbon fiber handle, a price tag of only $149 with a 3 year warranty – What are you waiting for, my friend?! This reel is the only reel you will ever want and need – I promise you will not be disappointed.
Ardent Apex Elite Features:
High Strength Aluminum frame
-Deep V 6061 T6 machined aluminum spool
-Carbon Fiber swept back handle
-EVA grip knobs on handle
-270 Degree Mag Brake system
-Swept back forge aluminum star drag
-Backed by a 3-Year Warranty
---