Classic Preview – "I can't go out and force it."
---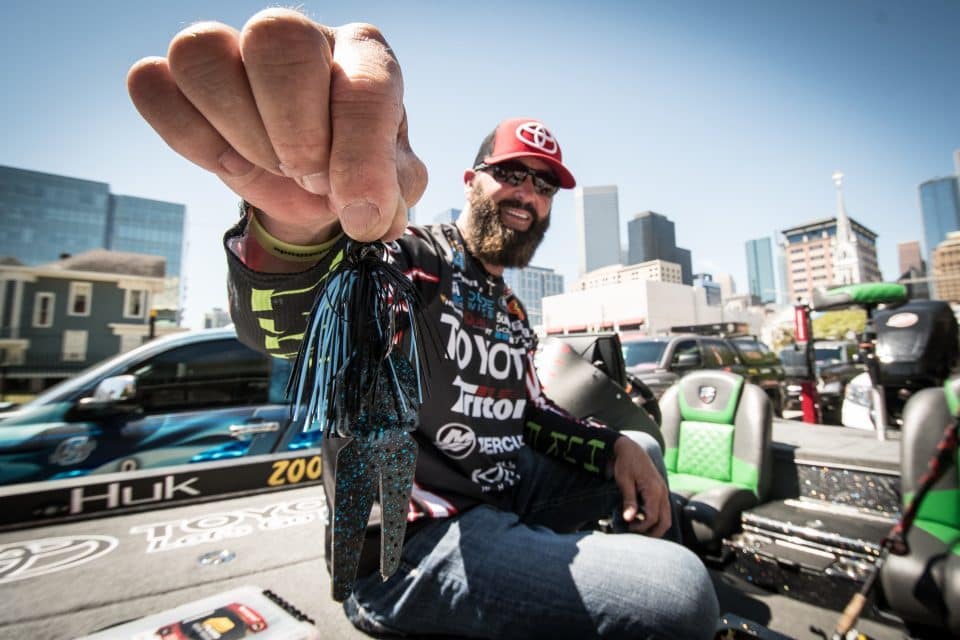 As the 2017 Bassmaster Classic gets underway in the morning, here is what we've learned so far:
There is definitely a strong shad spawn in progress which makes the first hour of the day critical for those anglers who plan to key on that bite in order to get some early momentum going.
And, as Alton Jones Jr. pointed out, shad spawn aside, that early momentum can be important to an angler's mental state the rest of the day. "Mentally, that first hour is going to be super crucial. There's going to be a lot of butterflies in the morning. I'll be nervous, but getting that first fish in the boat will make it feel like 'business as usual' and let me settle down a little bit."
A few anglers hinted at the shad spawn by saying they planned to begin the day throwing spinnerbaits, white swim jigs, and the like. Others flat out stated that the shad spawn was a big part of their game plan.
Then again, Randall Tharp noted that "Every second of every day in this tournament is important."
Consensus among the pros is that this will be a most interesting event, from a fan's perspective.
That seems to be the only thing they agree on. For instance, there is much debate as to which stage of the spawn most fish seem to be in. While everyone understands that all 3 phases – prespawn, bedding and postspawn – are occurring to varying degrees, some pros are convinced the spawn is basically done, others say there are waves of fish that have yet to move up.
Some are keeping an open mind, "I'm just going to look at the water in front of me and figure out what to throw," said Tharp.
"This is probably the most rods I've ever had rigged in my boat," said Brandon Palaniuk. And in Palaniuk's case, that's saying something. "The fish are just in so many different stages right now."
Another point most agree on is that Gerald Swindle gave a great speech last night at the Night of Champions. The reigning angler of the Year shared that he accomplished the feat by playing 'small ball' – a baseball analogy for doing the little things right on a consistent basis instead of pulling off heroics on occasion.
Swindle plans to bunt his way through the Classic as well. "You can't just go all in on Day 1 and get yourself put out of it. You've got to have a strong start. I haven't had that practice where it was over the top and I knew 'this is the honey hole'. I've got a couple of areas to fish and a couple of thoughts in my mind but I'm gonna have to let some of it come to me.
"I can't go out and force it."
Swindle does know exactly how he will begin the tournament. "A 9/16 oz. hand-tied jig, black and blue with a big #1 Zoom Salty Chunk – black and blue all the way down, Twenty-pound line and a 7'6" rod. Then if he bites it you'll hear the hookset right here at Minute Maid Stadium because I'm bringing the house down."
---