Berkley Launches Team Red Program For High School And College Anglers
Posted On August 17, 2016
---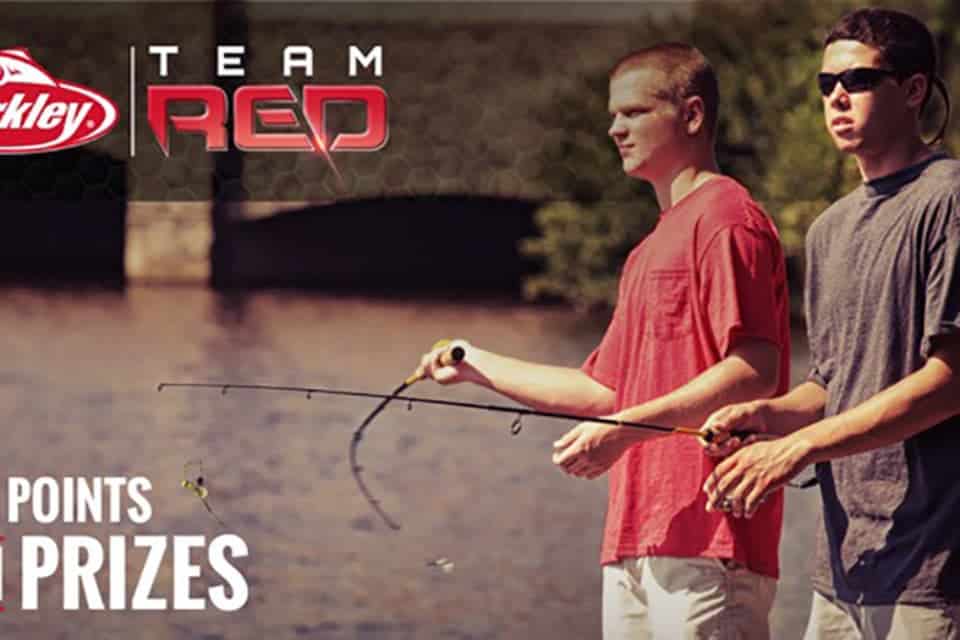 Berkley® Launches Team Red Program
High School and College Anglers Encouraged to Sign Up 
COLUMBIA, S.C. (August 17, 2016) –
Recent years have seen high school and collegiate anglers boost their activity in tournament bass angling. To provide another opportunity for anglers at both levels to engage and win prizes, Berkley is launching Team Red. For more information anglers can visit 
www.teamred.berkley-fishing.com
.
The program is open to high school and collegiate anglers to participate and win prizes as individuals and as a team.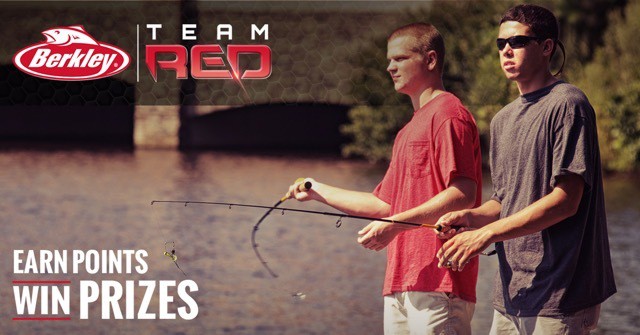 Student anglers are encouraged to join Berkley Team Red in order to earn prizes that further their fishing exploits. Coaches can participate as well, signing up their team to compete and participate in challenges will gain points for their team. It doesn't matter how anglers are affiliated with fishing. Whether a member on a team at school or part of a junior fishing league there's a place on Berkley Team Red foryou.
As a grand prize, fishing teams can win $4000 in fishing product from Berkley and/or Abu Garcia. All it takes is participating in challenges at 
www.teamred.berkley-fishing.com
.
Individuals can also compete and earn points for themselves. Berkley has made it easy for teams and individuals alike to compete in a fun atmosphere.
Anglers simply sign up and start competing to beginning earning points and winning prizes. Challenges may be as easy as watching a video or answering a few basic questions. Anglers are able to upload their daily catch and connect with anglers across the country, making it a completely interactive program.
"This program worked so well in the High School ranks we've opened it up to the collegiate anglers," said Sarah Dawkins, Marketing Manager: Digital, Berkley Fishing. "It is a great opportunity for young anglers to engage in a community of like-minded folks while having a great time. They have a chance to win big for their school and program by capturing the top prize."
Enjoy fishing and improve angling skills by signing on with the brand that Catches More Fish – Berkley. Register today at www.teamred.berkley-fishing.com.

About Pure Fishing, Inc.
Pure Fishing, Inc. is a leading global provider of fishing tackle, lures, rods and reels with a portfolio of brands that includes Abu Garcia®, All Star®, Berkley®, Chub™, Fenwick®, Gulp!®, Hardy & Greys™, Hodgman®, Johnson™, Mitchell®, PENN®, Pflueger®, Sébile®, Shakespeare®, SpiderWire®, Stren®, Trilene® and Ugly Stik®. Pure Fishing, Inc. operates in 22 countries with a dedicated workforce conversant in 28 languages. Pure Fishing, Inc., a part of Newell Brands' strong portfolio of well-known brands, is a leader in developing outdoor and active lifestyle products. Additional information can be found at
www.purefishing.com
.
---